1970 Dodge Challenger R/T 440 Super Track Pak – Startup And Walk Around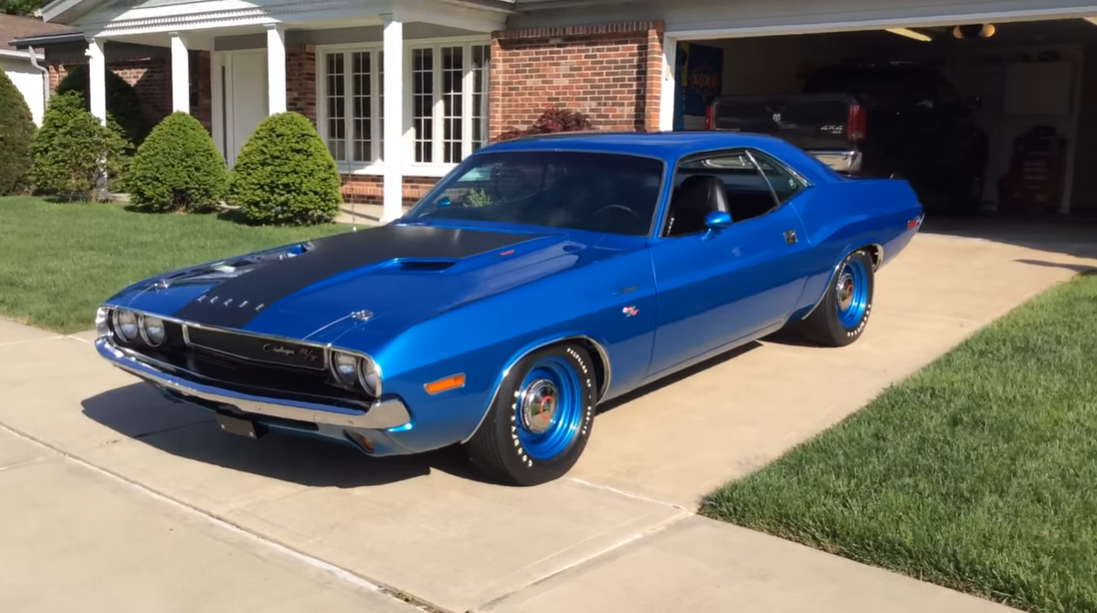 1970 Dodge Challenger R/T 440 4 speed, numbers matching, restored to original.
Unpopular when introduced, the 1970 Dodge Challenger now receives the recognition it deserves as a rare collector's car.
The designation 'Challenger' was programmatic: the 1970 Dodge Challenger challenged the Mercury Cougar, the Ford Mustang and the Chevrolet Camaro. The first-generation Challenger was an ambitious and heavy-hitting muscle-car… at first.
The R/T version (R/T: Road & Track) Special Edition with vinyl roof shown in this photo was powered by a 6.4 liter V8 with 290 hp as standard; the most powerful, optionally available engine for the R/T Special Edition was the seven-liter Hemi V8 with 425 hp.
This engine powered not only the Challenger but also the Super Bee, the Coronet R/T and the Charger R/T – and was optionally available in each case. Through its leading role in the movie 'Vanishing Point', the Challenger R/T, of which just under 20,000 units were built, became a cult car.
In this video we have a beautiful one, sounding awesome, restored to original, great paint. Watch and enjoy:
Would you drive it?