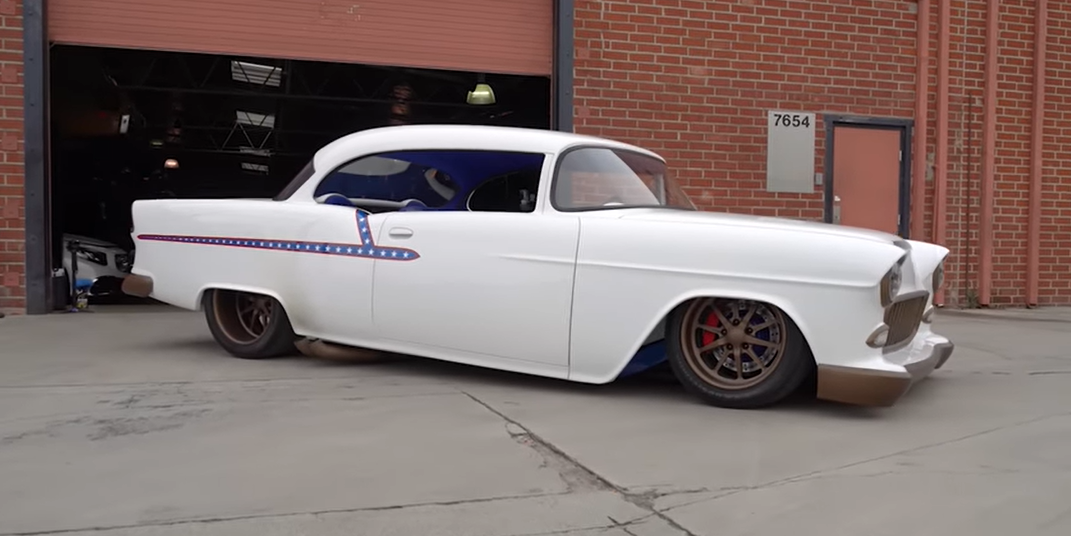 712 ci All Motor 1955 Chevy Making Over 1000 hp! Evel Knievel Would Be Proud
Meet the legendary 712 ci All Motor '55 Chevy Bel Air, a creation by Lakeside Customs that pays homage to the daredevil Evel Knievel. This exceptional resto-modded Bel Air boasts a powerful 712-cubic-inch Merlin block engine, Art Morrison chassis, Kugel independent suspension, and remarkable metalwork throughout. Buckle up and get ready to dive into the heart-pounding journey of this extraordinary build.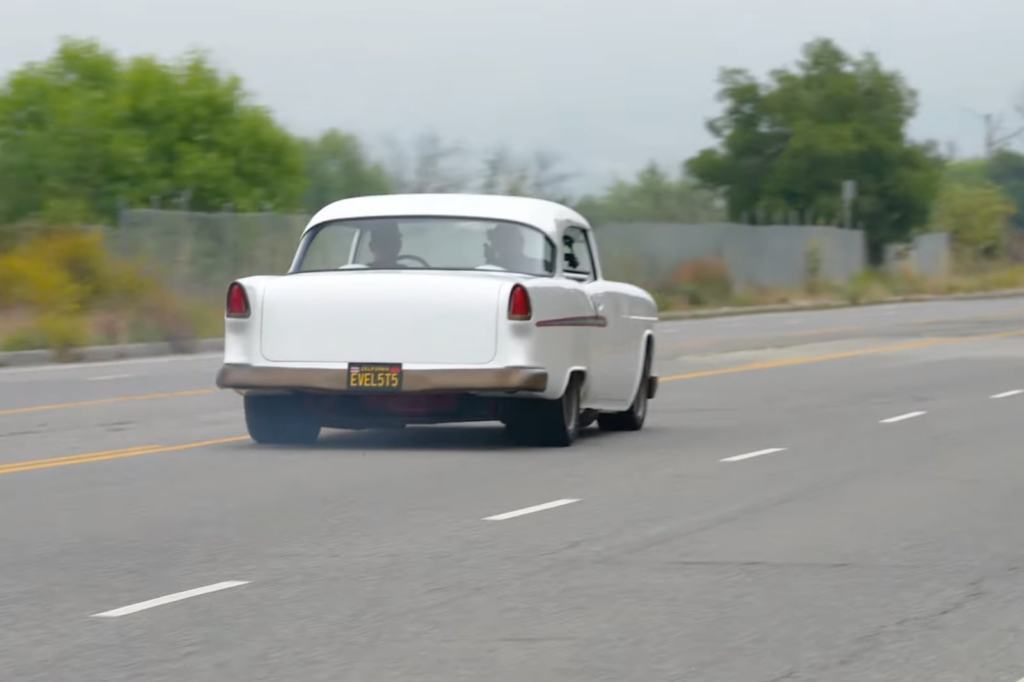 Combining the thrill of Evel Knievel's daredevil stunts and the classic allure of a '55 Chevy Bel Air, this custom build captures the essence of both worlds. The theme runs deep throughout the vehicle, from the striking exterior design to the meticulous details in the interior. An Evel Knievel Cane replica props up the hood, setting the stage for what lies underneath – a monstrous 712-ci Merlin block engine.
At the heart of this beast lies a potent 712-cubic-inch Merlin block engine equipped with Dart Big Chief heads and a Kinsler fuel injection system. This incredible powerhouse roars to life, unleashing an astonishing 1,096 hp, far surpassing the power of the Corvette-powered Bel Air seen last year. The most remarkable aspect of this engine is that it achieves this incredible rating without the aid of nitrous oxide or forced induction, making it an all-motor marvel.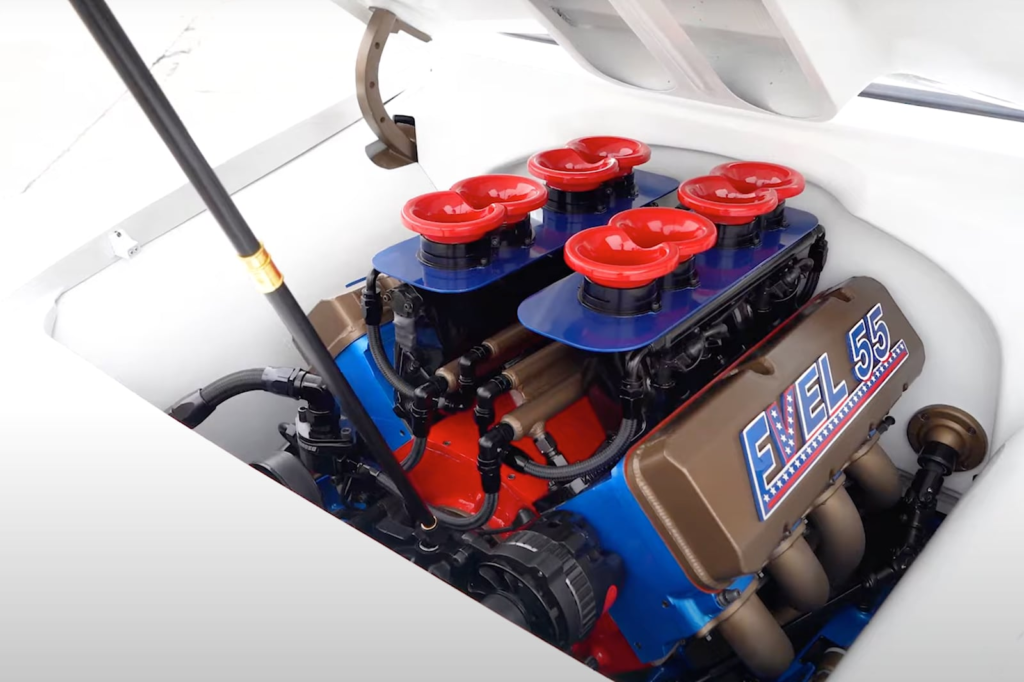 With such incredible power on tap, Lakeside Customs ensured that every aspect of the build was optimized to handle it with finesse. The '55 Bel Air sports an Art Morrison chassis, renowned for its strength and rigidity, providing stability and precision during high-speed maneuvers. The Kugel independent rear suspension and Strange Engineering Ford nine-inch rear end further enhance the handling capabilities, making it a true marvel to drive.
Beyond its jaw-dropping performance, the '55 Bel Air is a sight to behold. Lakeside Customs put significant effort into the metalwork, showcasing their skill and craftsmanship. The exterior's design evokes the spirit of Evel Knievel's daredevil spirit, and the interior exudes elegance and comfort with a touch of vintage flair. This Bel Air is an automotive work of art that seamlessly blends beauty and brawn.