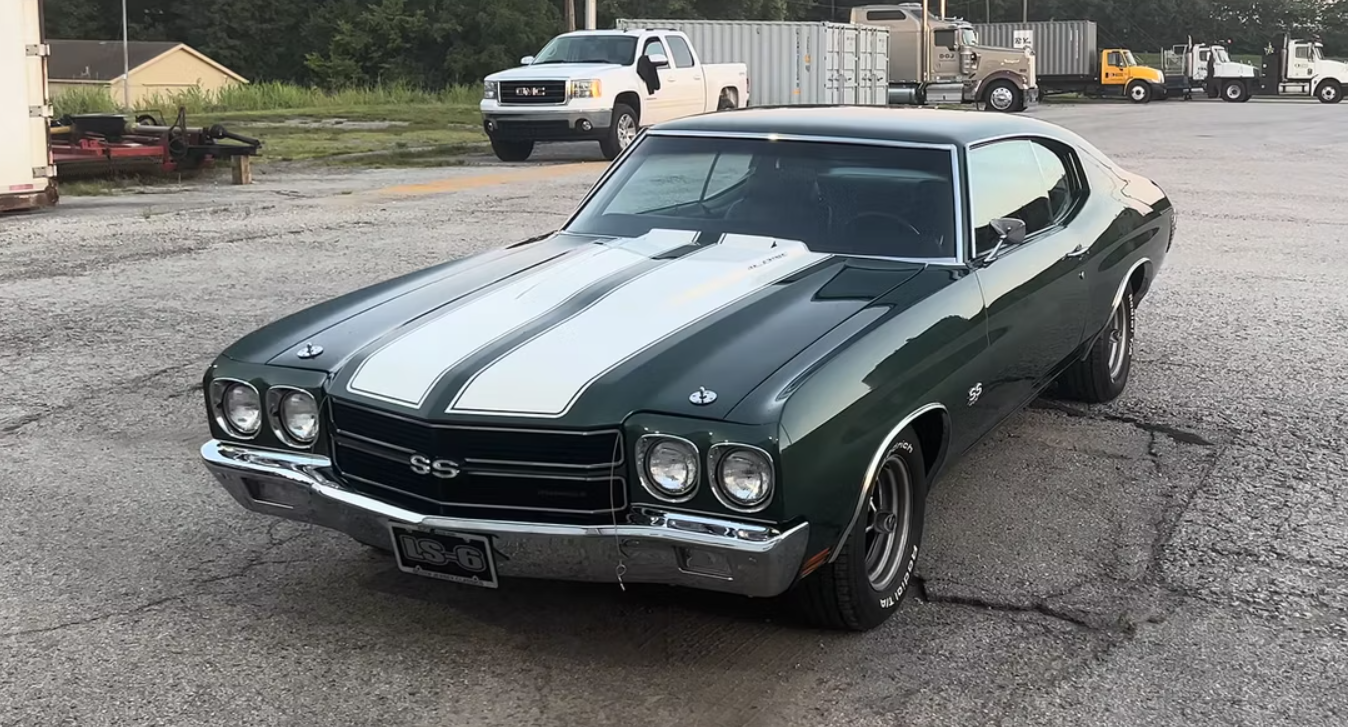 Authentic 1970 Chevelle SS454 LS6 Surfaces In Central Kentucky
Classic car enthusiasts and collectors have a reason to rejoice as an extraordinary find has surfaced in Central Kentucky—a genuine 1970 Chevelle SS454 LS6. This iconic American muscle car, boasting a striking forest green exterior with white D88 stripes, is a rare gem that has captivated automotive enthusiasts worldwide. With its exceptional specifications, including an M22 transmission, a 3.31 positraction rear axle, and the ZL2 Cowl Induction hood, this remarkable vehicle represents a remarkable era in automotive history. Let's delve into the details of this authentic 1970 Chevelle SS454 LS6, a true testament to Chevrolet's engineering prowess and the epitome of muscle car greatness.
YouTuber Patrick Glenn Nichols, renowned for his channel Patrick Glenn Nichols Musclecar Barn Finds, embarked on a journey to central Kentucky to explore an exceptional barn find — a pristine Chevelle.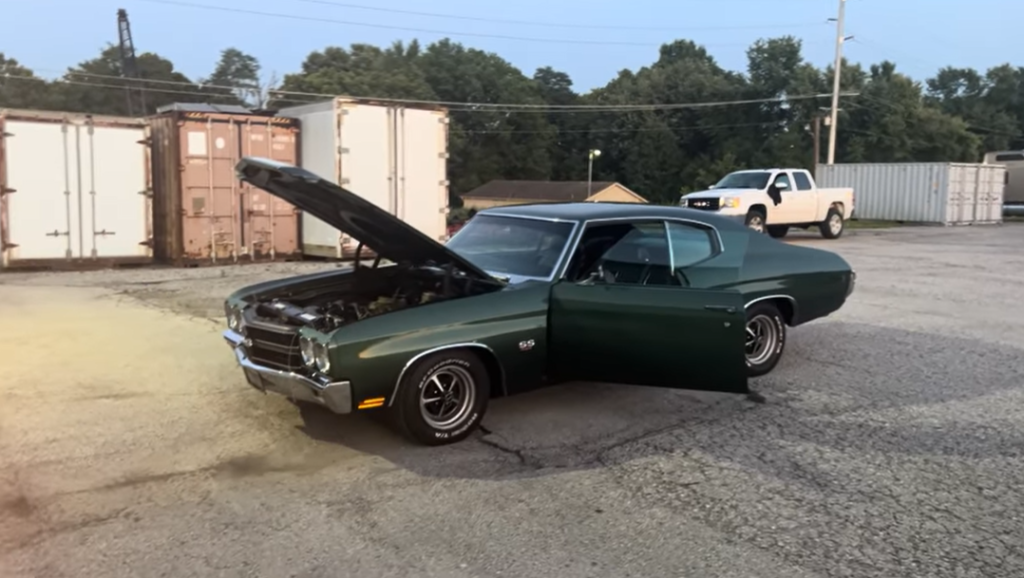 Built during the first week of January 1970 at the Atlanta, Georgia assembly plant, this 1970 Chevelle SS454 LS6 holds both historical and cultural significance. The year 1970 marked the peak of the muscle car era, and Chevrolet's Chevelle series played a prominent role in defining this period. With its aggressive styling, powerful performance, and legendary LS6 engine, the 1970 Chevelle SS454 LS6 became an icon that continues to be revered by enthusiasts to this day.
The forest green exterior of this Chevelle SS454 LS6 is a timeless and captivating color choice. Enhanced by the classic white D88 stripes that adorn the hood and trunk, this combination exudes an aura of elegance and sportiness. The ZL2 Cowl Induction hood not only adds a distinctive visual touch but also improves the vehicle's performance by delivering fresh air to the potent LS6 engine.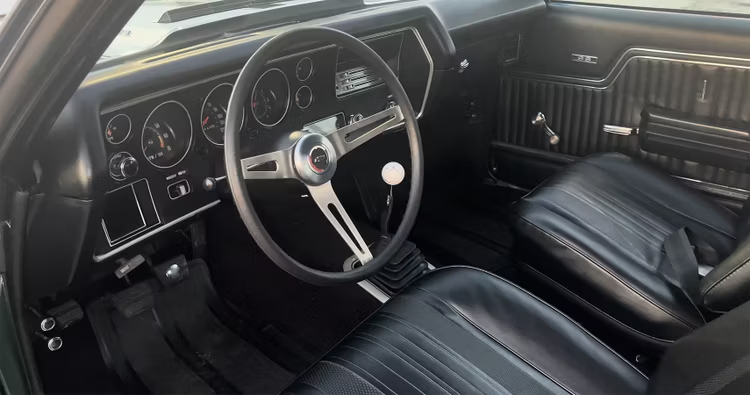 At the heart of this iconic muscle car lies the legendary LS6 engine, a powerhouse known for its raw power and exhilarating performance. Boasting a displacement of 454 cubic inches, this V8 engine delivers an astounding 450 horsepower and 500 lb-ft of torque. Mated to the M22 transmission, also known as the "Rock Crusher," this Chevelle SS454 LS6 ensures an engaging and robust driving experience. The 3.31 positraction rear axle provides exceptional traction and contributes to the car's impressive acceleration and handling characteristics.
The discovery of this authentic 1970 Chevelle SS454 LS6 in Central Kentucky has caused a stir among classic car enthusiasts worldwide. With its breathtaking forest green exterior, white D88 stripes, and remarkable specifications including the LS6 engine, M22 transmission, and ZL2 Cowl Induction hood, this iconic muscle car exemplifies the golden age of American automotive engineering. Its rarity, historical significance, and powerful performance make it a true gem in the world of classic automobiles.