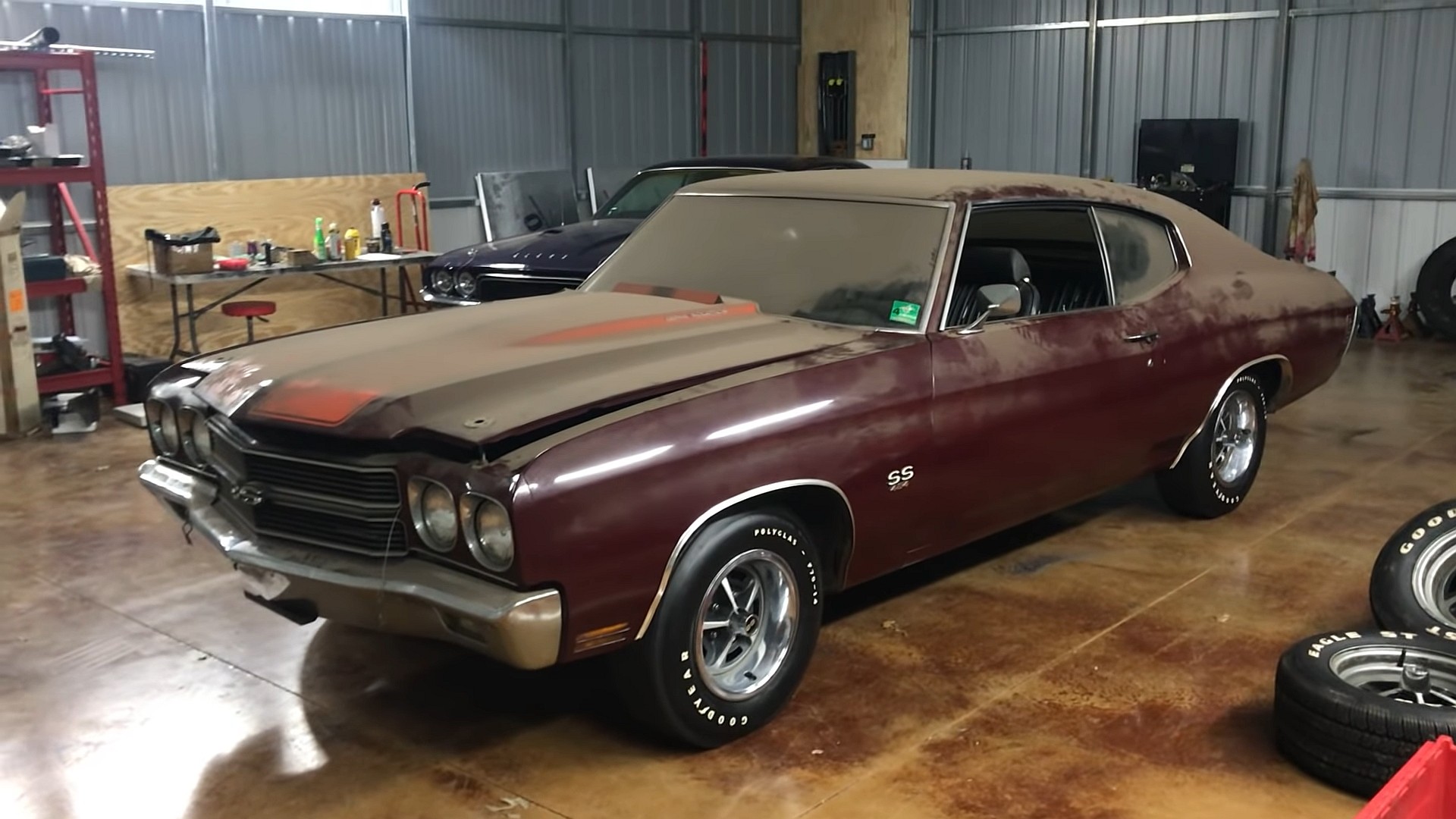 Iconic Tuxedo Black 1970 SS454 LS6 Chevelle Found Parked On A Garage Lift Since 1978
In a garage tucked away in central Pennsylvania, a true automotive treasure had been patiently waiting for its moment in the spotlight. The 1970 Chevelle SS454 LS6, an iconic muscle car, had remained hidden since 1978, resting on a garage lift, until its recent discovery. Despite its long hibernation, this Tuxedo Black beauty with white stripes, assembled at the Baltimore, MD plant, has managed to preserve its allure and captivate enthusiasts with its timeless appeal.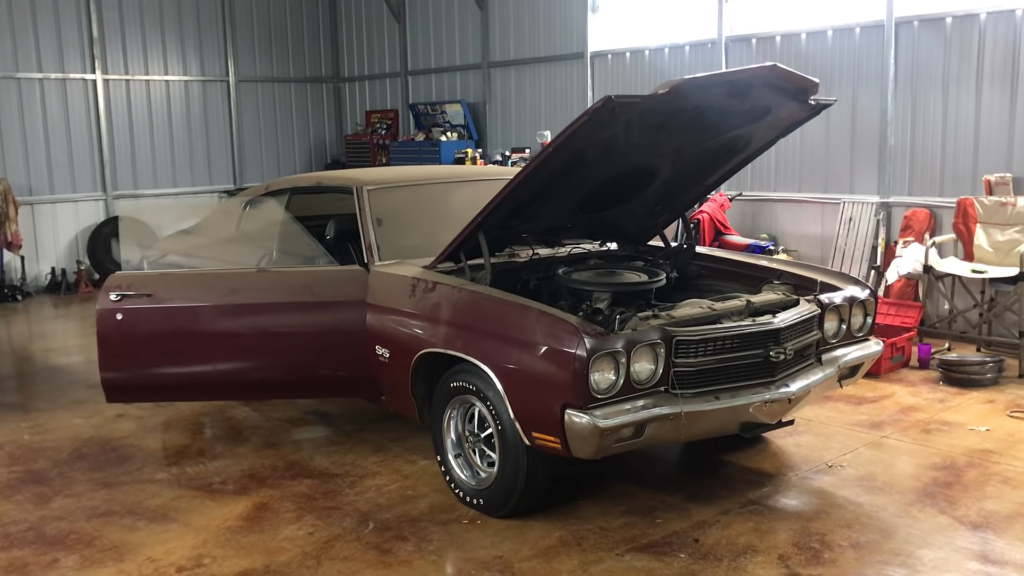 The journey of this remarkable Chevelle began with its production in 1970. However, just eight years later, it was relegated to the confines of the garage, seemingly forgotten. Stored away for over four decades, the car had managed to retain its remarkable condition, thanks to the sheltered environment provided by the Pennsylvania garage.
Upon acquisition by the current owner, a decision was made to deviate from the car's original color scheme. While the allure of keeping it in its factory Tuxedo Black shade was tempting, the owner felt that a transformation to burgundy with striking orange stripes would enhance its appearance and give it a fresh identity.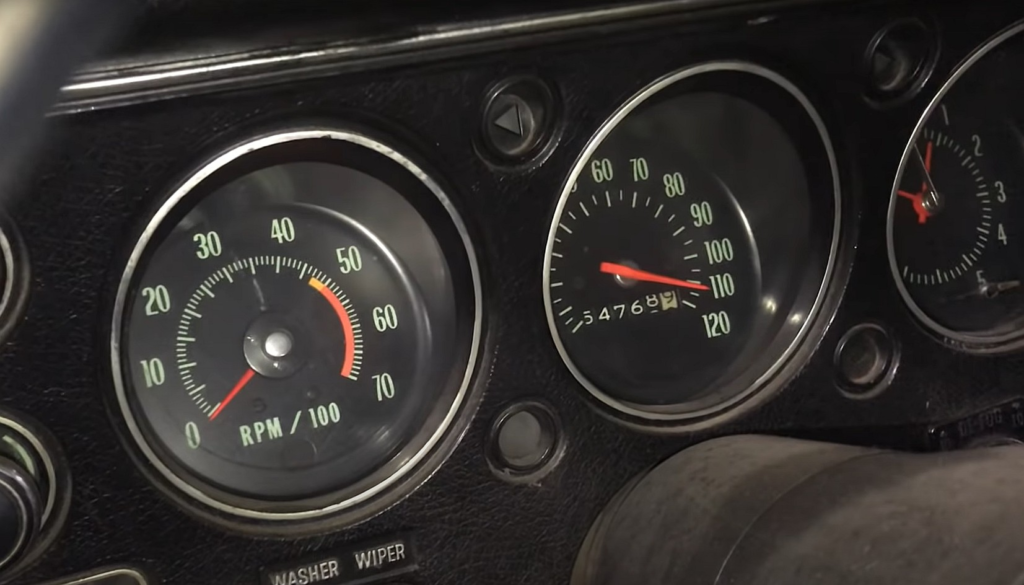 The car bears a thick layer of dust, as is to be expected from a vehicle that has remained parked since the 1970s. While it would have been ideal for Patrick to have removed the dust before presenting it to us, we acknowledge his intention to showcase the car in its authentic, untouched state.
To delve into the full details of this remarkable discovery, we invite you to watch the video below. Witness the unveiling and hear the captivating story behind the hidden gem that is the 1970 Chevelle SS454 LS6.