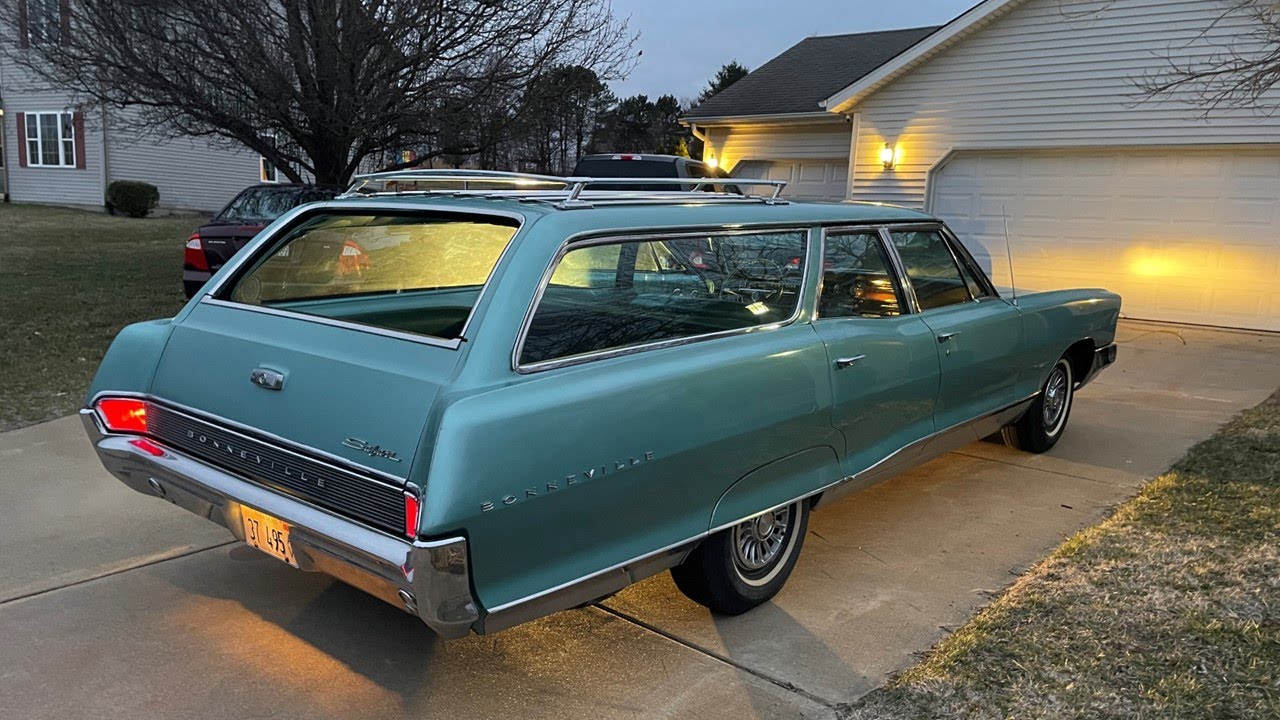 Beauty, Power, and Practicality: The 1965 Pontiac Bonneville Safari (389 V8) Station Wagon
The 1965 Pontiac Bonneville Safari wagon was a full-size car produced by Pontiac from 1957 to 1965. The Bonneville nameplate was first introduced in 1957 as a top-of-the-line luxury convertible and hardtop coupe. The Safari wagon was added to the Bonneville lineup in 1958 as a high-end station wagon.
The 1965 Pontiac Bonneville Safari wagon was powered by a 389 cubic inch V8 engine, which was available in several different horsepower ratings. The standard engine produced 256 horsepower, while higher-performance versions could produce up to 421 horsepower. In 1965, the company sold over 800,000 vehicles, which was its all-time best sales year to date. So, the Bonneville Safari was part of a lineup that was firing on all cylinders.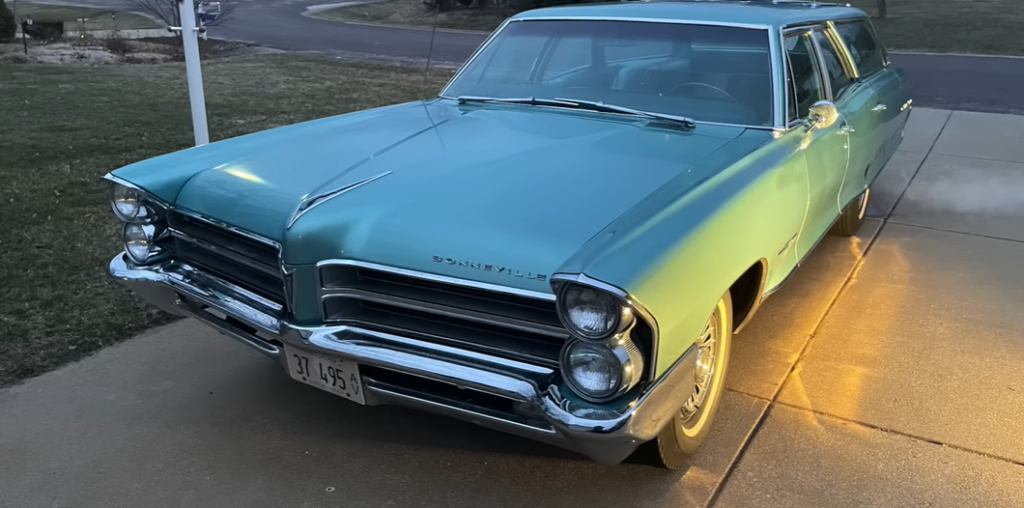 But what sets this particular wagon apart from the rest? For starters, it's a beautiful vehicle inside and out. The interior, in particular, is a standout feature. The lucite wheel with wood trim, which is made from real walnut, is a gorgeous touch. And the layout of the controls is both practical and elegant. There appear to be two radios, but in reality, one is a cigarette lighter and the other is the heater control. It's these kinds of thoughtful details that make the Bonneville Safari such a pleasure to be in.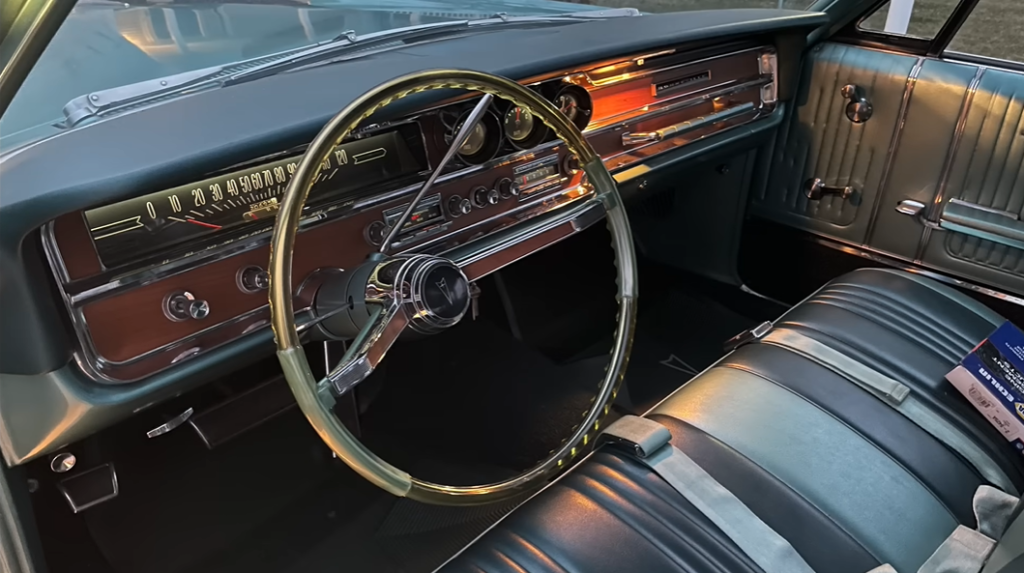 But it's not just about looks. This wagon is also very practical. The cargo area is well-trimmed, even though this is a six-passenger wagon, not a nine-passenger one. And the standard 389 cubic inch V8 engine provides plenty of power, with 325 horsepower when backed by a turbo hydramatic 400 transmission and 300 horsepower when backed by a manual transmission. The engine is topped with a Carter AFB 4-barrel carburetor, which helps it run smoothly and efficiently.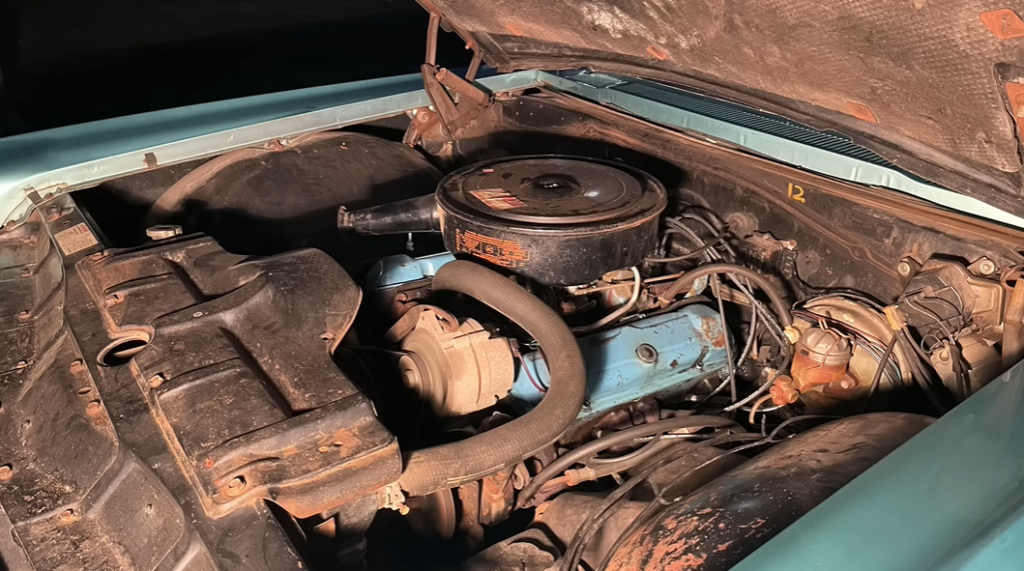 All of these features come together to make the 1965 Pontiac Bonneville Safari (389 V8) one of the best station wagons of all time. It's stylish, practical, and powerful – everything you could want in a family car. And even though it's been nearly 60 years since this wagon was first produced, it still stands the test of time as a true classic.