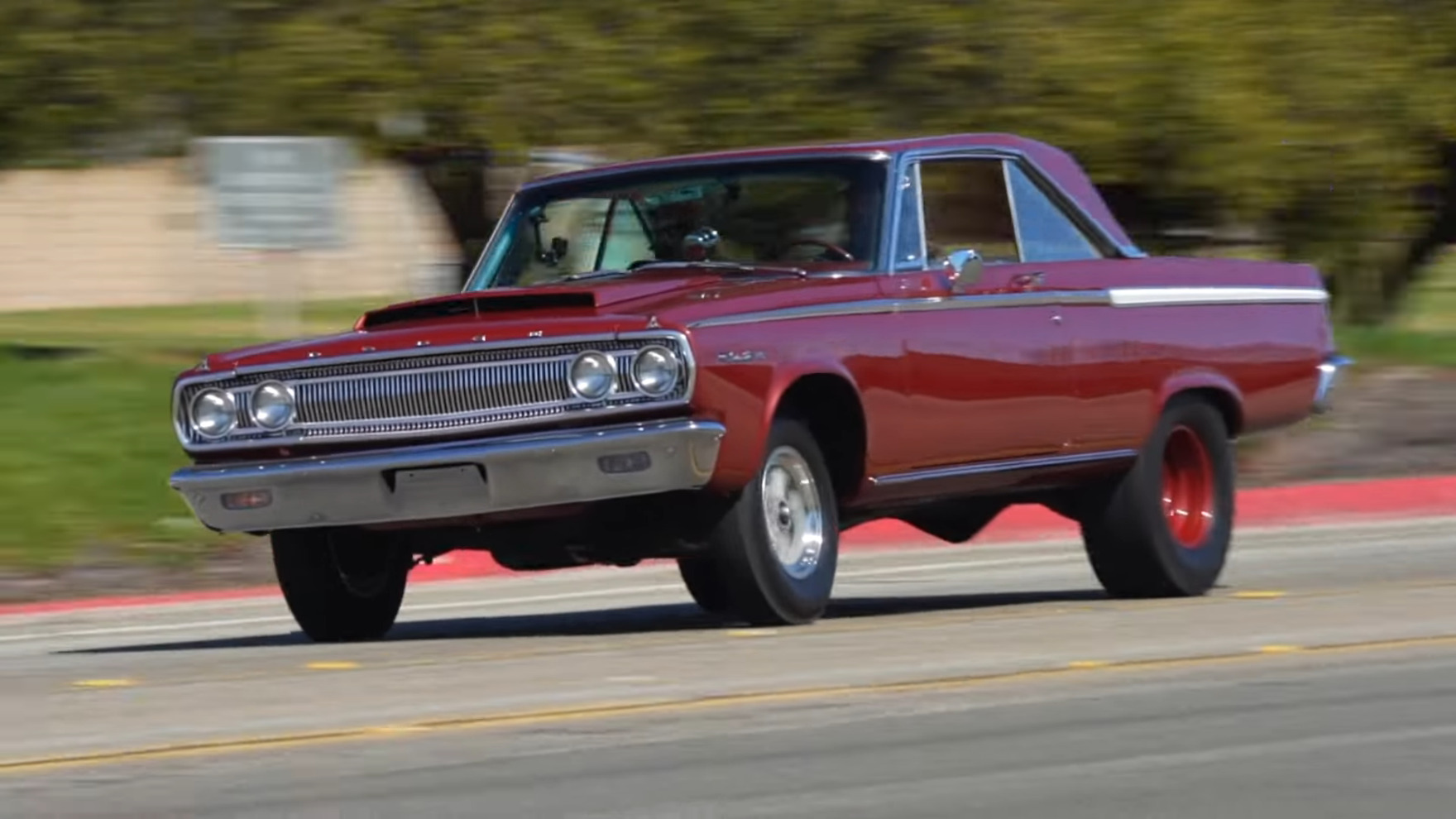 The Quarter-Mile Coronet: 700hp Dodge Coronet Hemi Old School Mopar Drag Car
Dodge has a long history of producing powerful muscle cars, and the 1965 Dodge Coronet is no exception. This particular 1965 Dodge Coronet 440 Hemi, however, is not your average muscle car. Built by Darrin Smith in his front yard 20 years ago, this Coronet was designed to resemble an old-school iconic drag racer. The end result is a beautiful machine that looks like it just rolled off the factory floor and is ready to race.
Under the hood, the Coronet is powered by a massive 426 cubic inch Hemi V8 engine. This engine is topped off with Holley carburetors and velocity stacks and produces a staggering 700 horsepower. The engine is also equipped with a bypass, which makes for an incredible sound that is sure to turn heads.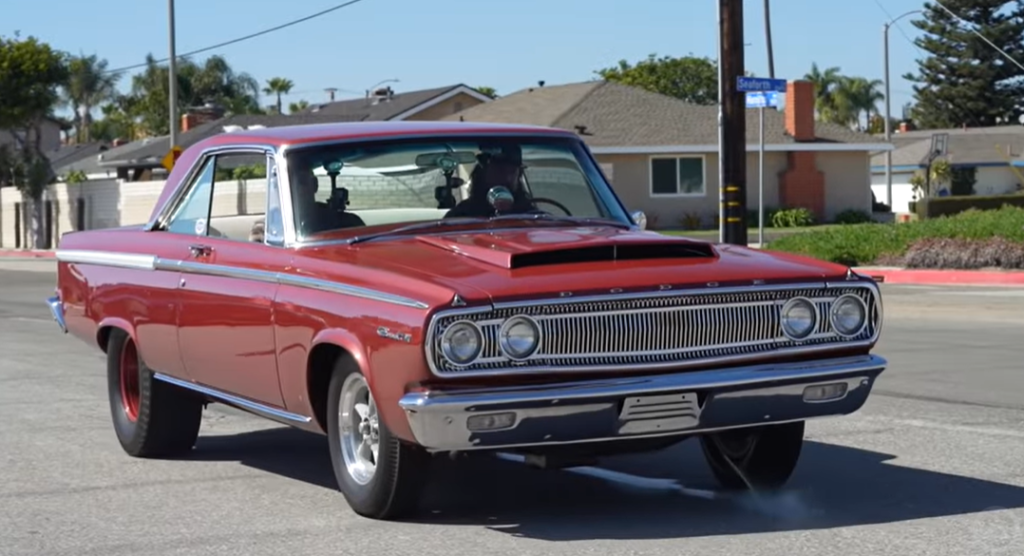 The transmission in this Coronet is a special 727 reverse manual automatic transmission, which is designed to provide the driver with full control over the car's gears. The transmission sends power to a custom-made Dana 60 rear end, which is capable of handling the immense power that this car produces.
Perhaps the most striking feature of this car is its original drag racing tires. The 12″ Hurst cheater slicks are a true relic of the past and add to the car's old-school charm. The car also features 11-inch drum brakes, which are essential for bringing this powerful machine to a stop.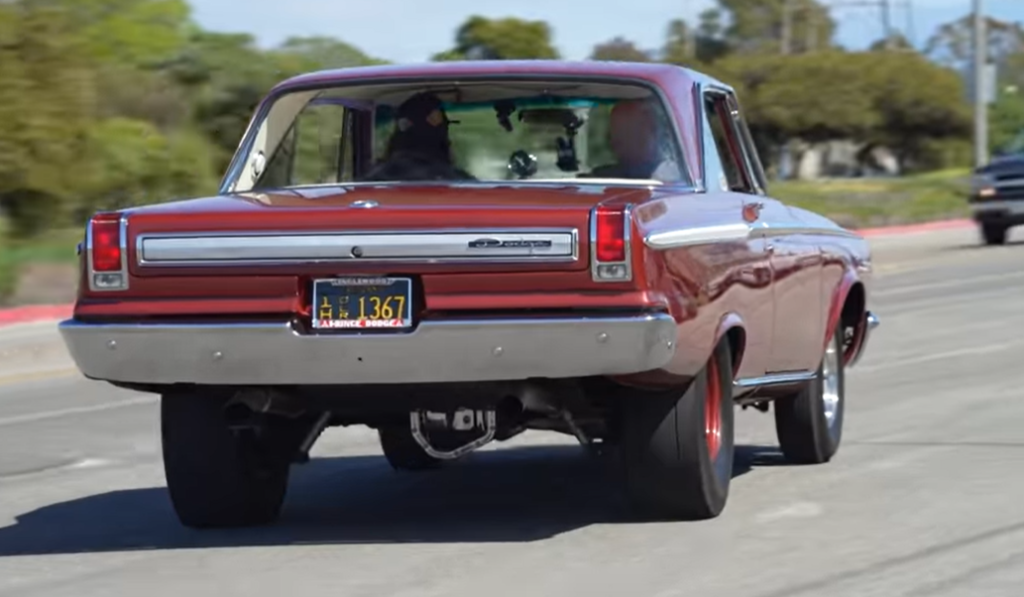 The body of this Coronet is painted Ruby Red Metallic, the same color that it left the factory with. While the paint is not original, it is a beautiful shade that perfectly complements the car's vintage styling. The interior of the car is also essential for pulling off the Super Stock look, with no armrests or seatbelts to make the ride feel raw and unfiltered.
Overall, this 1965 Dodge Coronet 440 Hemi is a stunning machine that perfectly captures the essence of old-school drag racing. With its massive Hemi engine, unique transmission, and vintage styling, this car is sure to turn heads wherever it goes.
Whether you're a fan of classic muscle cars or just appreciate the beauty of a well-built drag racer, the Quarter-Mile Coronet is a must-see. So sit back and enjoy the ride!