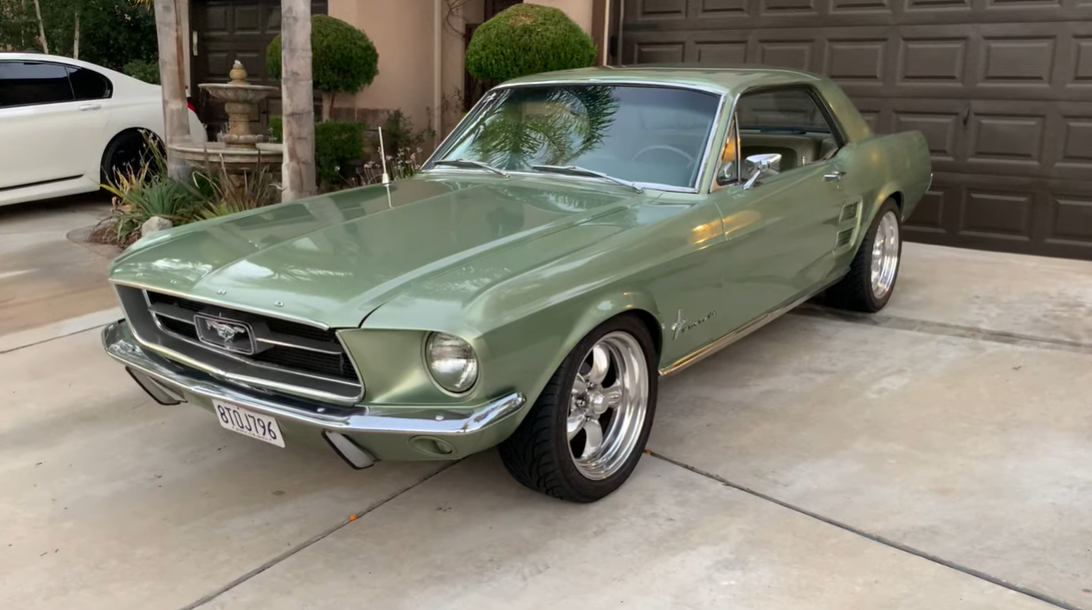 '67 Mustang Coupe in Rare Lime Gold with a 289/C4 Combo and A/C
If you appreciate classic American muscle cars, the 1967 Mustang Coupe in Lime Gold/Ivy Gold 289/C4 will not disappoint. This model is a hard to come by, with a documented history that includes a window sticker and a Bill of Sale. The 289 V8 engine, automatic gearbox, and air conditioning make it a comfortable and pleasurable vehicle to drive, while the striking lime gold appearance and unique interior add to its allure.
The eye-catching lime yellow exterior of this Mustang Coupe is one of the first things you'll notice about it. The hue is unique and distinguishes it from other Mustangs of the era. The automobile is in excellent condition, with an A+ grade indicating that it has been well-maintained throughout the years. The gold racing stripes on the bonnet and side panels enhance the car's athletic appearance, while the chrome highlights and traditional Mustang design make it timeless.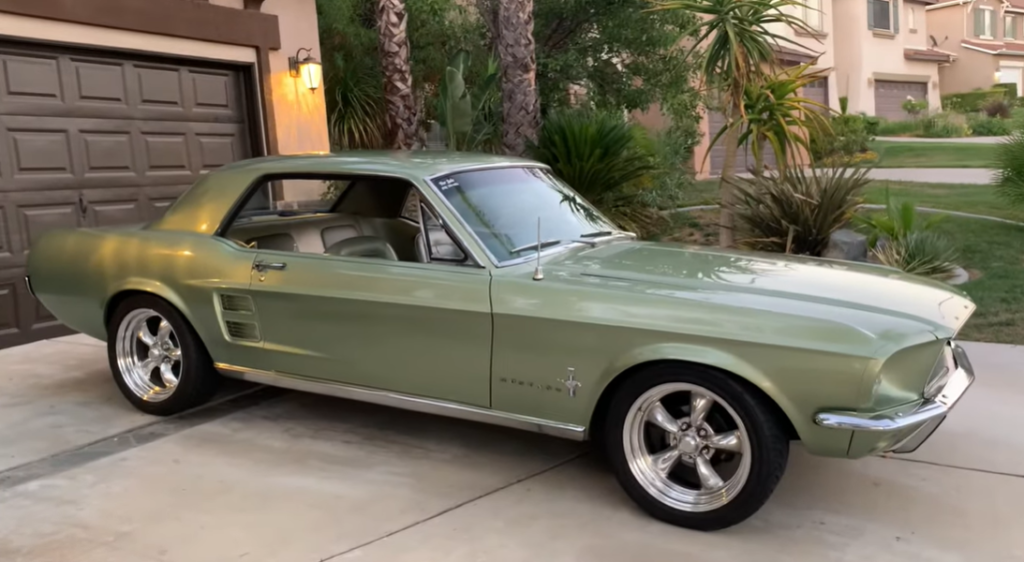 More of the gleaming green may be found on the inside (officially called Ivy Gold according to ID tag). It's a wonderful aesthetic, with vinyl that feels almost brand new from 1967. This one even has its original push-button AM radio that works! We could go on praising the interior's incredible originality, but you've undoubtedly already identified the exception.
This is a customized center console that is far more comfortable for the elbows than anything from Ford in the 1960s. Additionally, if you're one of those folks who hasn't yet outlawed soda in your favorite classic, you'll appreciate the security of cup holders.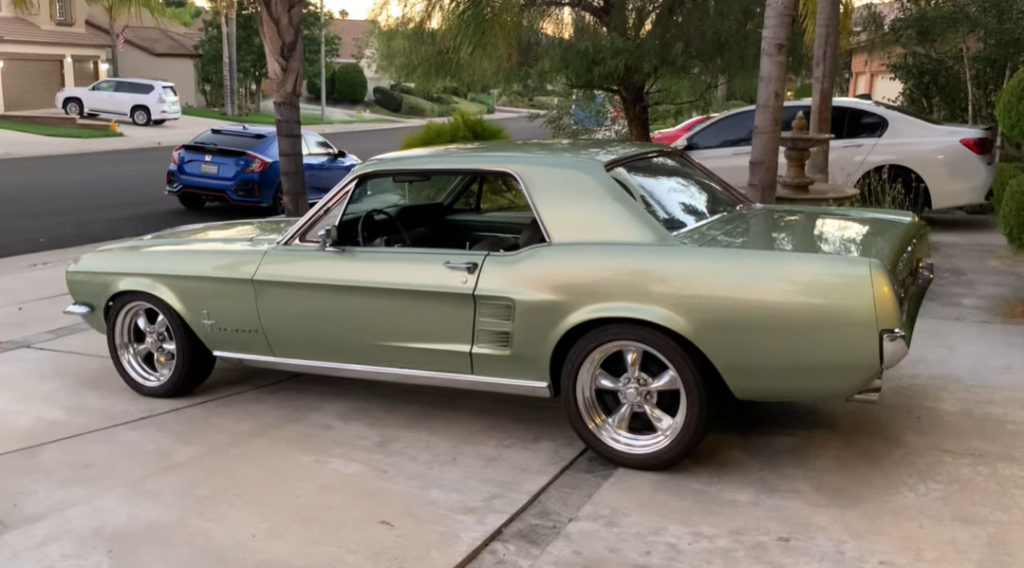 Under the hood, the Mustang Coupe is powered by a 289 cubic-inch V8 engine. The engine has been updated with an Edelbrock intake, carburetor, and performance Cobra-style air filter for a better stride and more power. The twin exhaust system creates a deep and throaty sound that is sure to turn heads wherever you go. The vehicle also boasts power steering, power brakes (discs up front), and a Ford C4 three-speed automatic transmission, making it a comfortable and simple to operate vehicle.
With its documented history, original-looking interior, and upgraded engine, it's a car that is sure to impress both car enthusiasts and casual drivers alike. Watch and enjoy the video below: