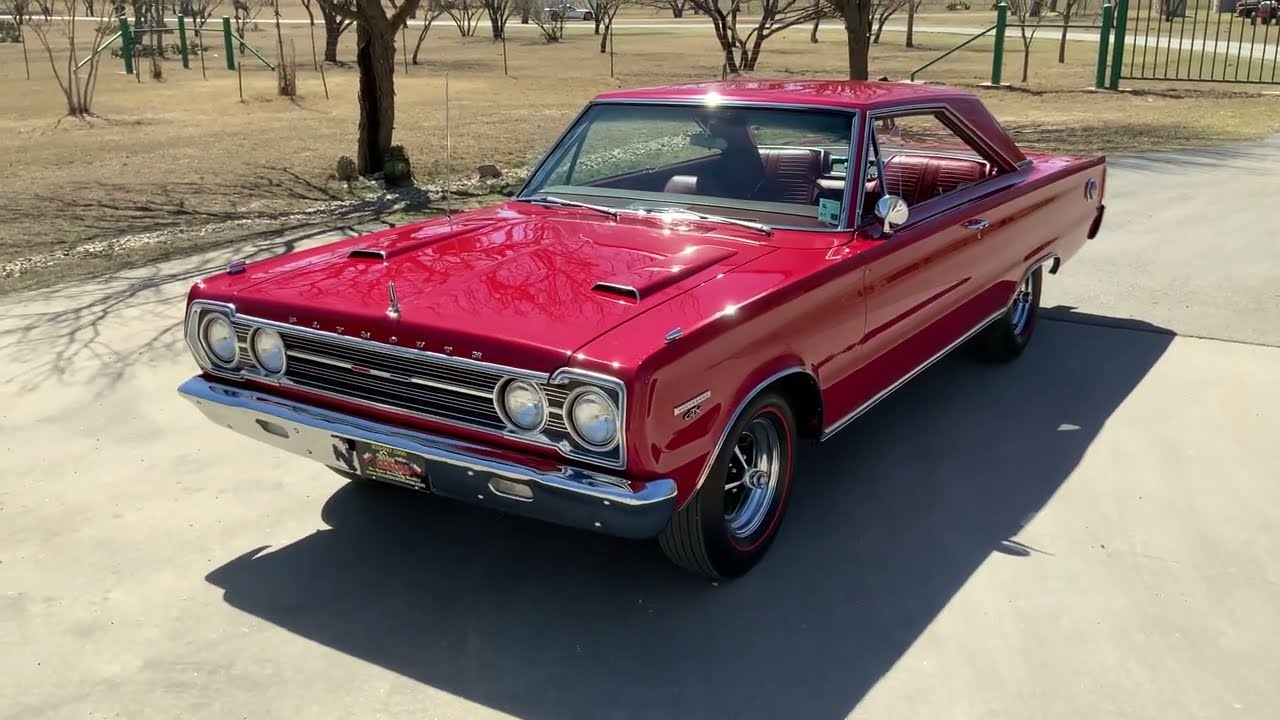 '67 Plymouth Belvedere GTX 440ci Super Commando 4spd V8 Loud Exhaust Sound
The 1967 Plymouth Belvedere GTX was a muscle car produced by the Plymouth division of Chrysler Corporation. It was available in both two-door hardtop and convertible body styles. The top-of-the-line engine for the 1967 model year was the 440 cubic-inch V8, which produced 375 horsepower and 480 lb-ft of torque.
The GTX was known for its powerful engine options and sporty styling, which included a blacked-out grille, hood scoops, and a distinctive "GTX" badge. It was also equipped with a heavy-duty suspension, brakes, and cooling system to handle the power of the engine. The 1967 Plymouth Belvedere GTX was part of the first generation of the model, which was produced from 1967 to 1971.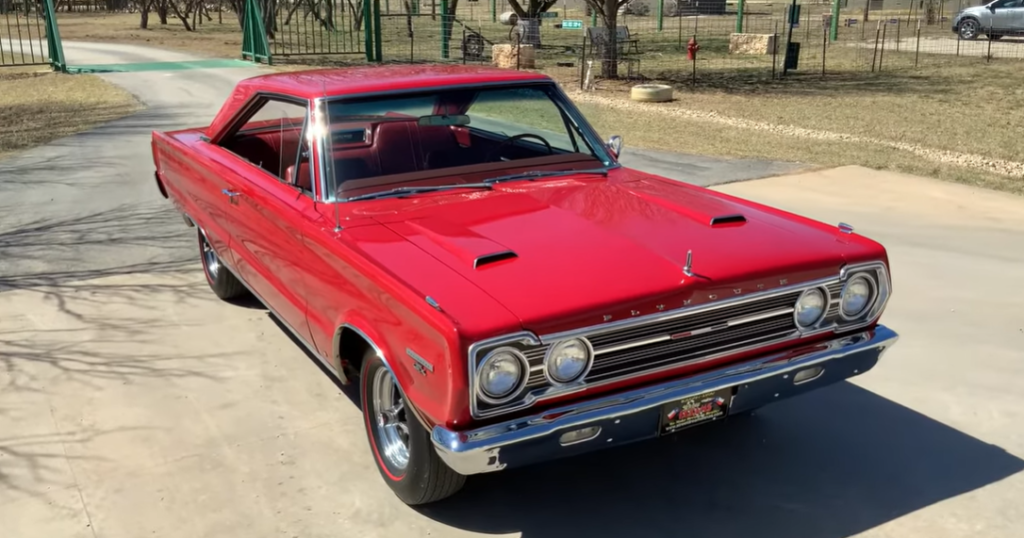 Dubbed the "Gentleman's Muscle Car," the 1967 GTX was the first time Plymouth rolled out no-nonsense power and beauty unified model. It had everything an enthusiast would want. This 1967 Plymouth Belvedere GTX has the 440 Super Commando V8 with a manual 4-speed transmission. This car has been well taken care of. The car is equipped with drum brakes all around. Which is how these came.
The Super Commando was touted, by Plymouth, as the "biggest GT engine anywhere." And they were right – even the Charger wouldn't have a 440 option until the following year. The 4-barrel engine produced 375 horsepower, and wasn't available as an option in any other Belvedere line.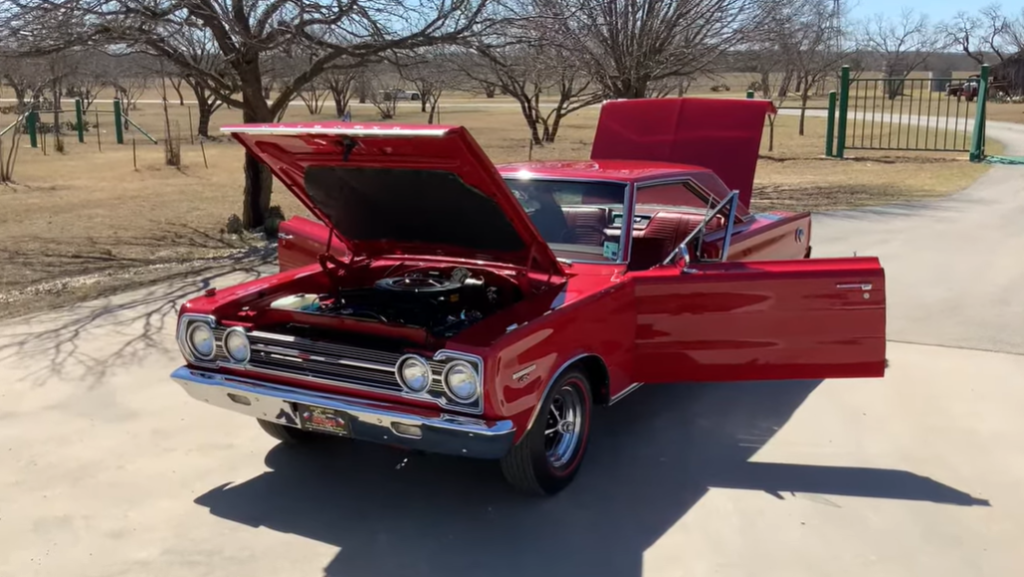 According to its 1967 advertising campaign, Plymouth was "Out to you win you over with Belvedere GTX. "The role that advertising played in creating an image for muscle cars cannot be denied. Big motors, obnoxiously loud exhaust, bold stripes, and hoodscoops resonated with young enthusiasts looking to rule the streets in the later '60s.
Despite its drawbacks, the 1967 Plymouth Belvedere GTX was a popular and desirable car among car enthusiasts and is still remembered fondly today as a classic muscle car from the golden era of American muscle.
A lot of motor not a lot of stopping power, but a good driving vehicle. The car looks good shape all around.
Source: Youtube/Street Dreams