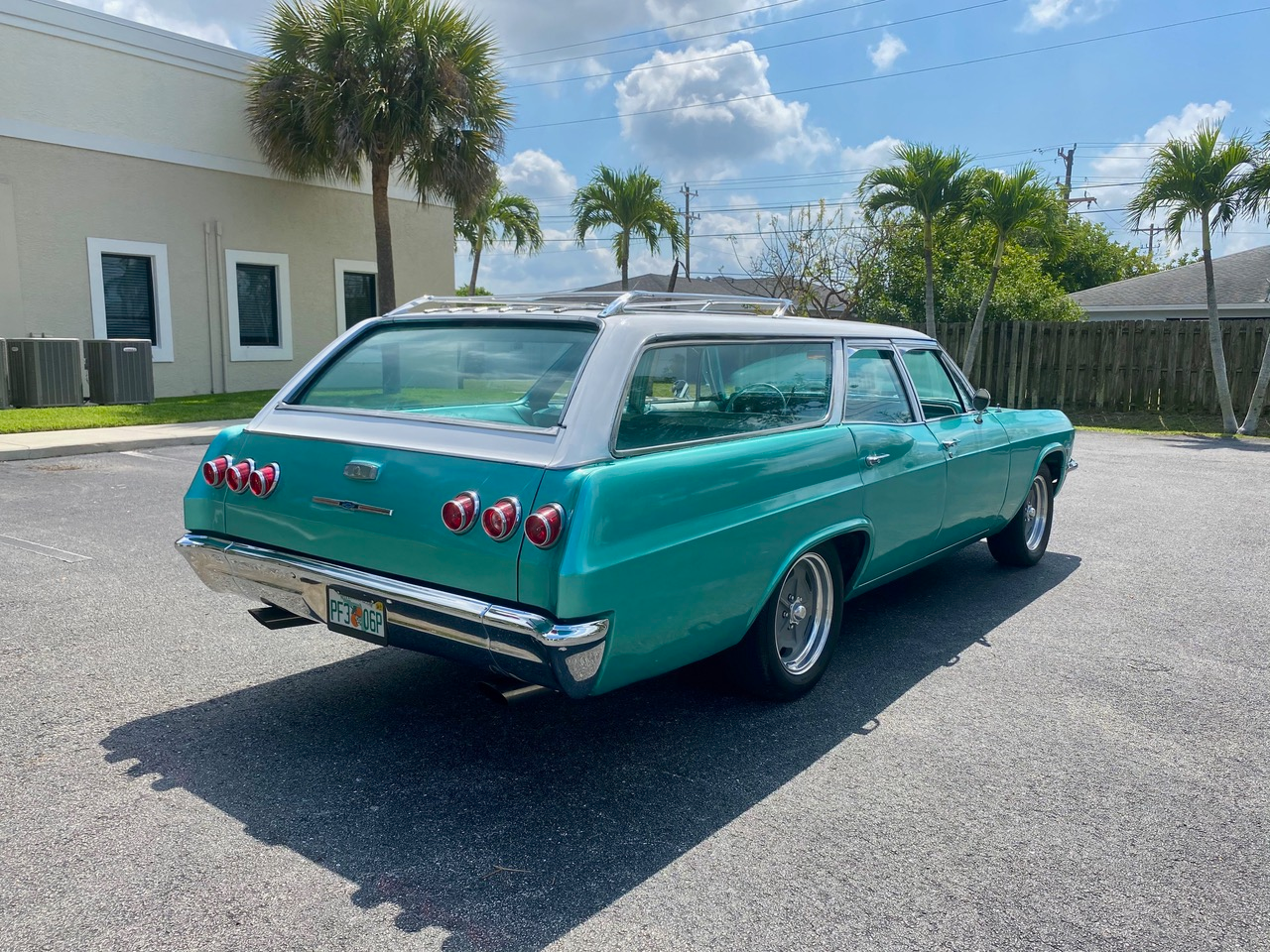 '65 Chevy Impala Station Wagon 454ci Making 400HP – When Carry Family and Friends, Do it in Style
The 1965 Chevrolet Impala Station Wagon was a popular model of car produced by Chevrolet in the 1960s. It was a full-size station wagon that offered plenty of space for families and was known for its comfortable ride and smooth handling.
The 1965 model came with a range of engines, including a base 6-cylinder option and several V8 engine options. It also featured a number of convenient features, such as power steering, power brakes, and air conditioning. Overall, the 1965 Chevrolet Impala Station Wagon was a reliable and practical vehicle that was well-suited for long road trips and daily use.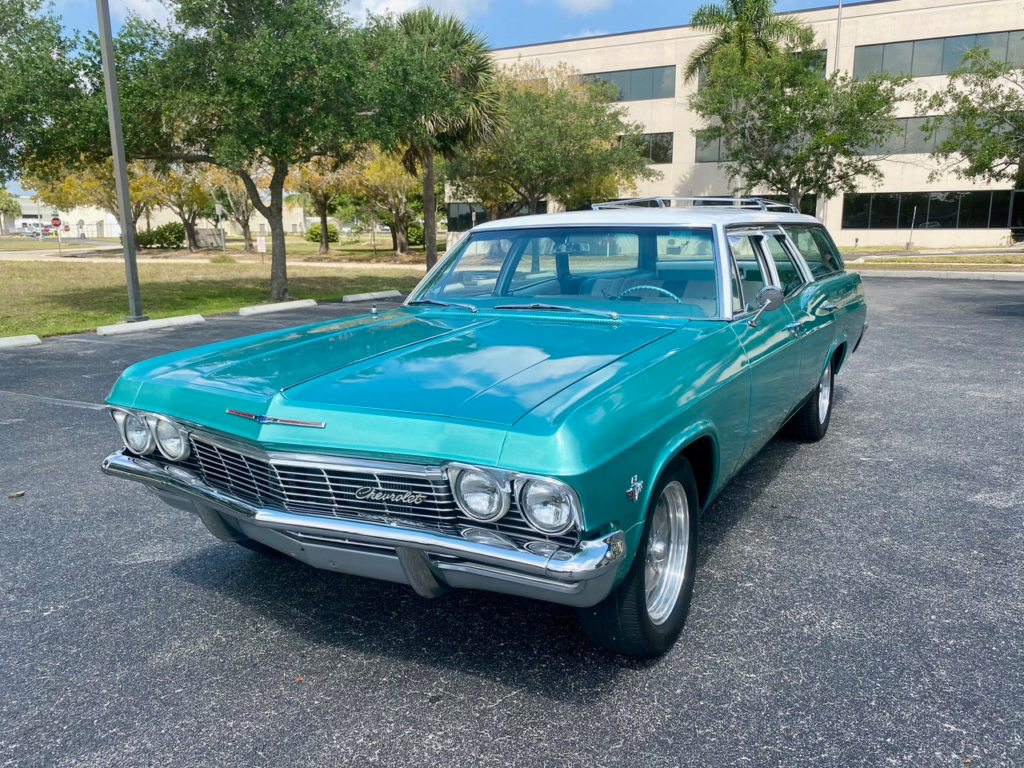 Beautiful styling, plenty of room, and bold powerplant, this 1965 Chevy Impala Station Wagon is the perfect hot rod for family vacations. The two-tone paint is very classy, and you have plenty of options.
The best part is that no matter how big is your family, when you step on it, the 1965 Chevy Impala Station Wagon has plenty of go. The 454 Big Block kicks in over 400hp controlled by TH350 trans and 12-bolt rear, 17 inch US racing Wheels, new front & rear Bumper, new dual Exhaust from Exhaust Manifolds to Back etc.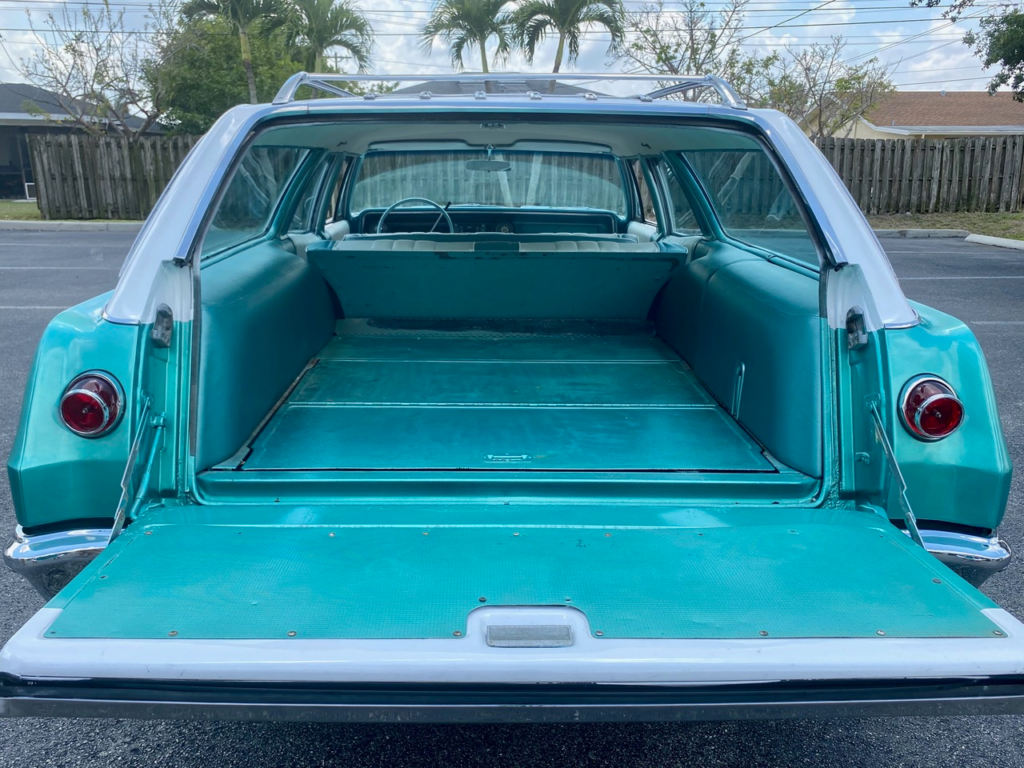 This station wagon was one of the most expensive cars in the Chevrolet lineup in 1965. When it comes time to carry all of your family and friends, do it in style with this cool wagon. The power rear window is a terrific option.
Any time you're on the go, you can roll down the driver's window and drop the rear glass to create a better breeze.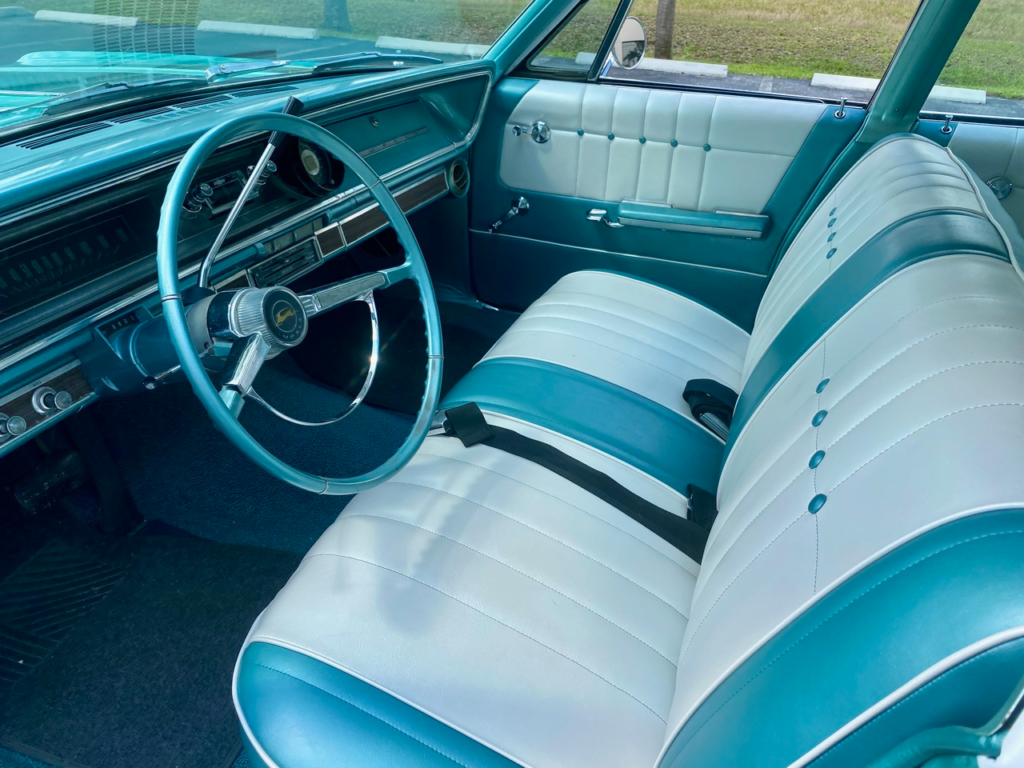 More than just a versatility for family and friends, this beauty gives you a terrific amount of cargo space, cool style and true usefulness.
Check out the Old Rockets video to see and hear more of this cool '65 Chevy Impala.