1955 Chevrolet Bel Air Comes Out After 17 Years Being Locked In a Storage – " It Was The Car I Drove In My Wedding"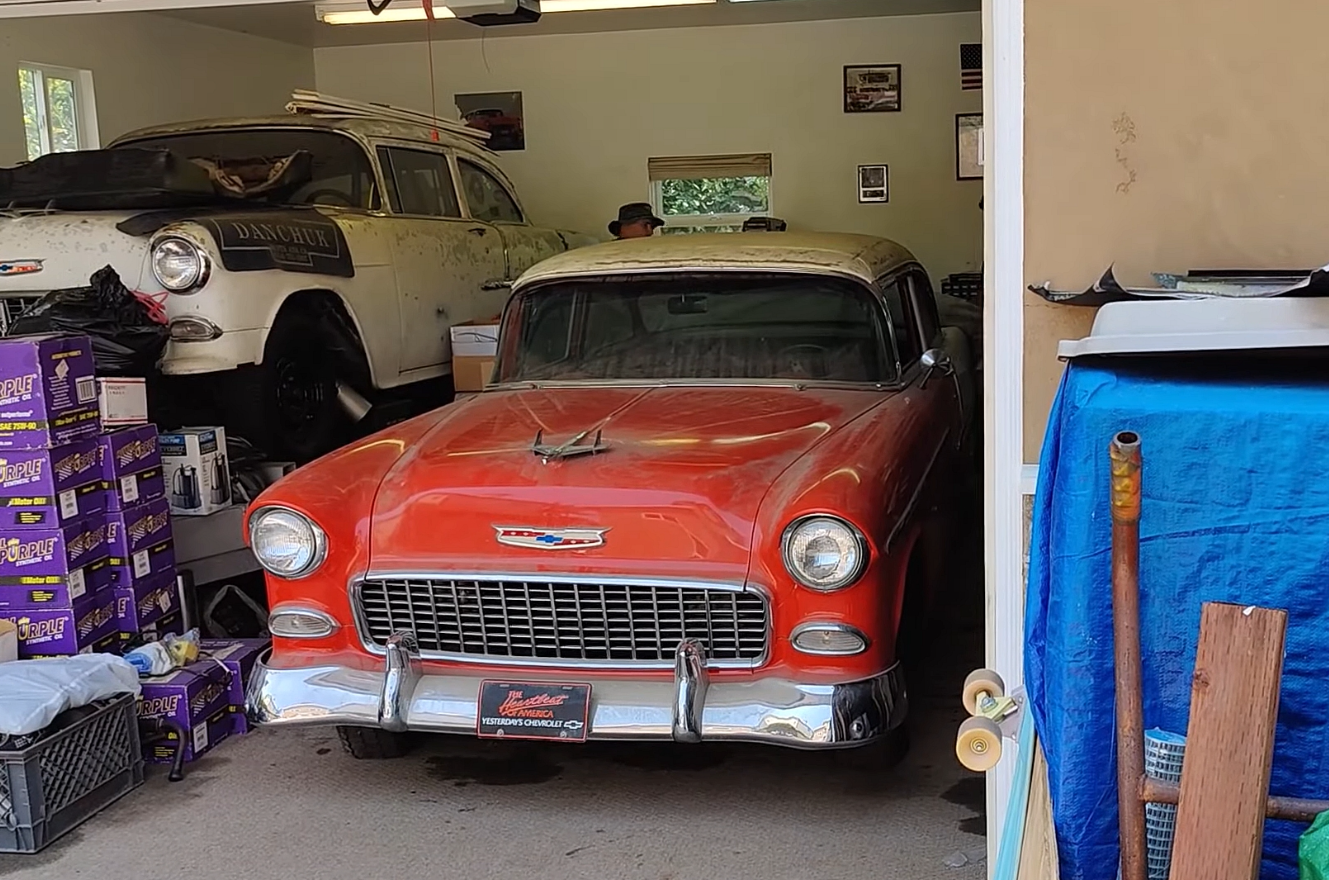 The 1955 Chevrolet Bel Air is a classic American car that was produced by Chevrolet in 1955. It was a full-size car that was offered in a range of body styles, including a 2-door hardtop, 4-door sedan, and 2-door convertible. The Bel Air was powered by a 3.9-liter inline 6-cylinder engine or a 4.3-liter V8 engine, and it was available with a manual or automatic transmission. It featured a sleek, modern design with signature chrome accents and a distinctive grille.
Built in almost five million units over three years, the Chevrolet Tri-Five is anything but rare. And this is both good and bad news for Tri-Five enthusiasts.
The good news is that there are still plenty of them out there to be purchased at reasonable prices. On the flip side, a large number of Tri-Fives are currently rotting away in junkyards, damaged beyond salvation. A sad sight no matter if you're into Bel Airs and Nomads or the more mundane 210 and 150.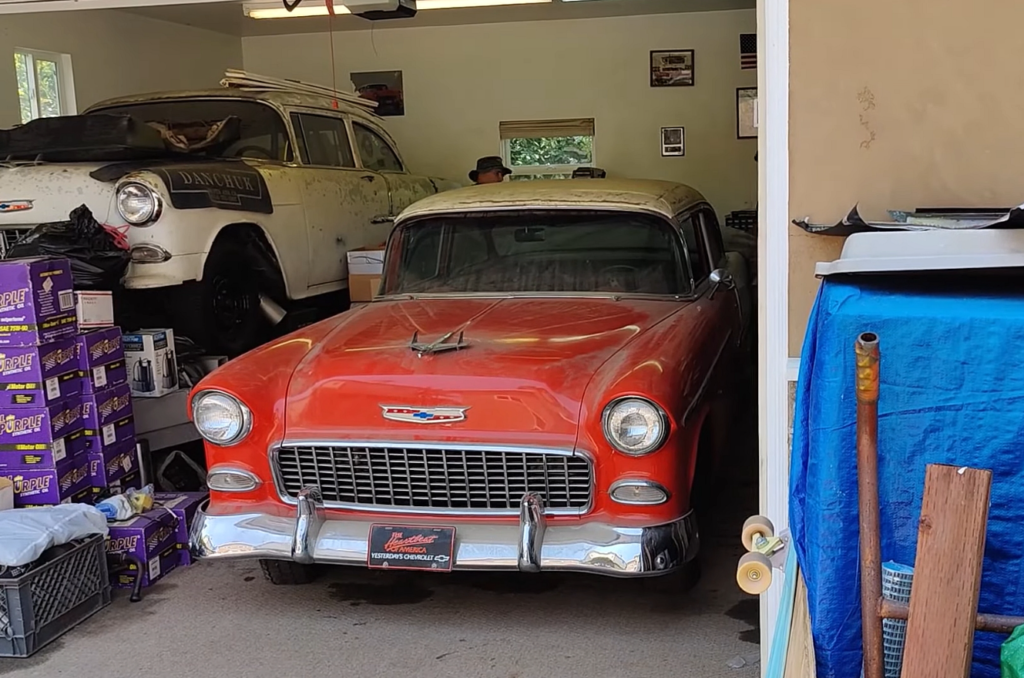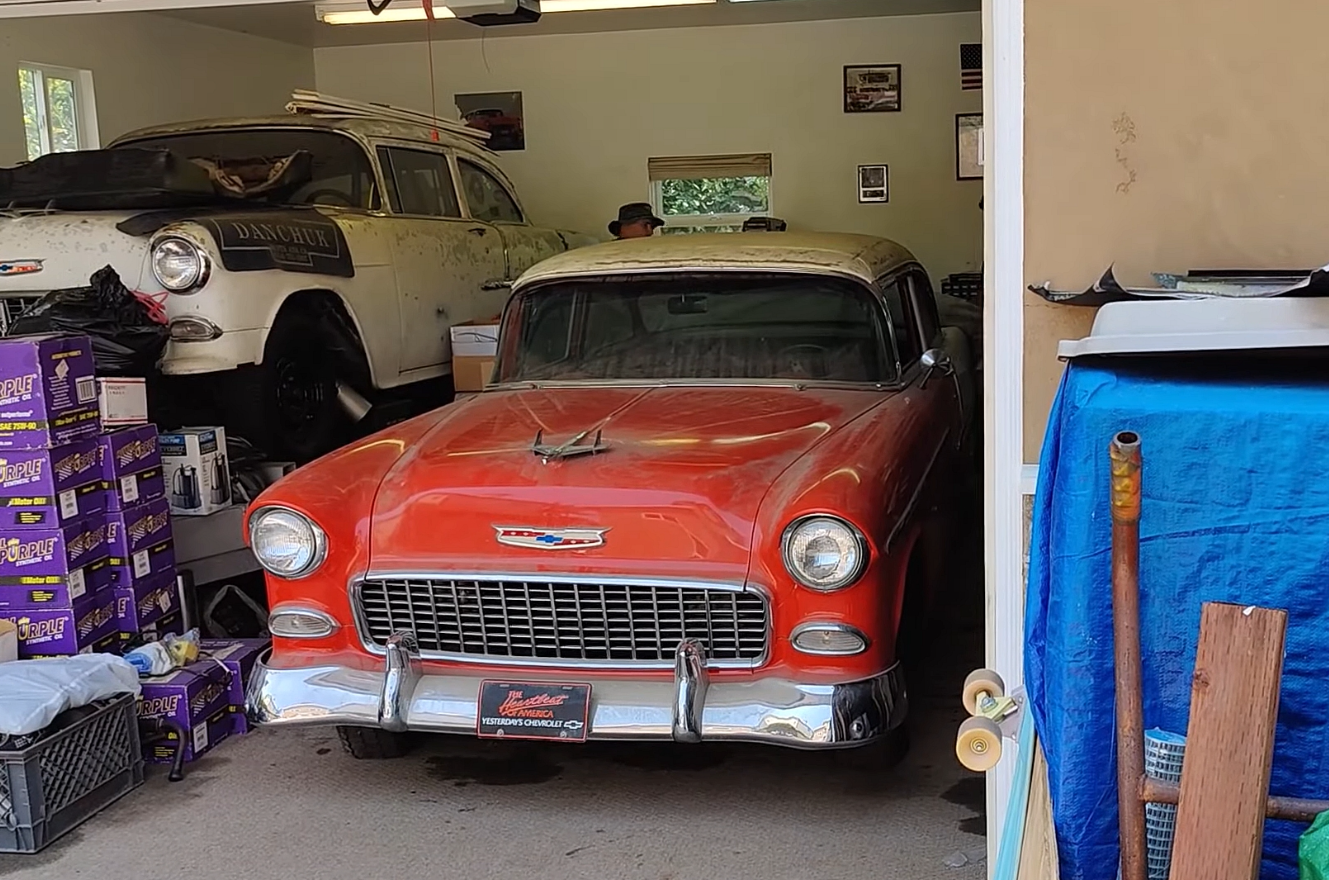 With so many Tri-Five damned to rust away, I can't help but get excited whenever I see an example come out of long-term storage still in one piece. This 1955 Bel Air two-door sedan is one of those cars. And it's been locked for about 14 years.
You see, YouTube's "Hubie's Garage" has had this Bel Air since 1983, and he used it as a drag car and "family hot rod" until he parked it in 2005. That's more than 20 years of family trips and quarter-mile runs, activities that will always leave marks.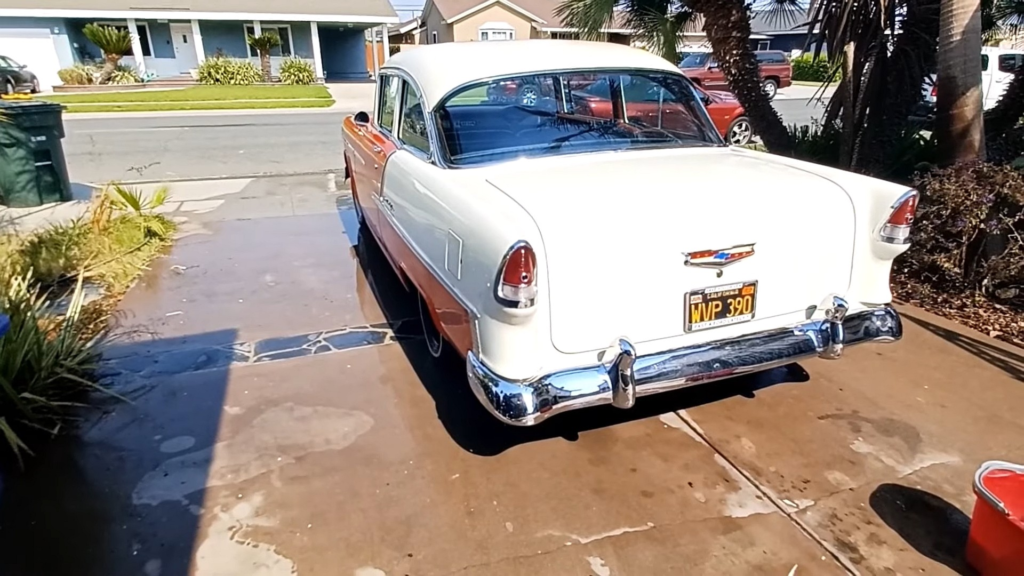 But the good news is that this Bel Air is almost back in action. I'm pretty sure it's not road-worthy just yet, but leaving the garage after 17 years is a great first step toward revival. And hopefully, it will hit car shows and drag strips sooner than later. And I also hope it has a potent V8 under the hood.
Owner's note: "This is the first wash in 17 years of my 55 Chevy Bel Air 2 door sedan. This was my first Tri-Five Chevy that I bought in 1983 when in high school. It was a show car, a drag car and family hot rod…. we even drove it in our wedding! The car sat in the garage under a car cover and tarp for over 14 years and outside for 3 years while my son built his '71 Nova. The car sat neglected while the family raced Jr. Dragsters, built a home and battled cancer for 7 years."
Watch and enjoy the video below.//Youtube/Hubie's Garage