Beautiful 1969 Plymouth Barracuda 4Spd, Only 1-of-56, Soundtrack of its Idling 318 V8
The 1969 Plymouth Barracuda was a compact sports car produced by the Plymouth division of Chrysler. It was based on the Plymouth Valiant platform, but featured a distinctive fastback body style and a variety of powerful engine options.
The Barracuda was offered in several trim levels, including the base model, the luxurious Gran Coupe, and the high-performance Cuda. The Cuda was available with a number of different engines, including a 340 cubic inch V8 that produced 275 horsepower, a 383 cubic inch V8 that produced 335 horsepower, and a 426 cubic inch Hemi V8 that produced 425 horsepower.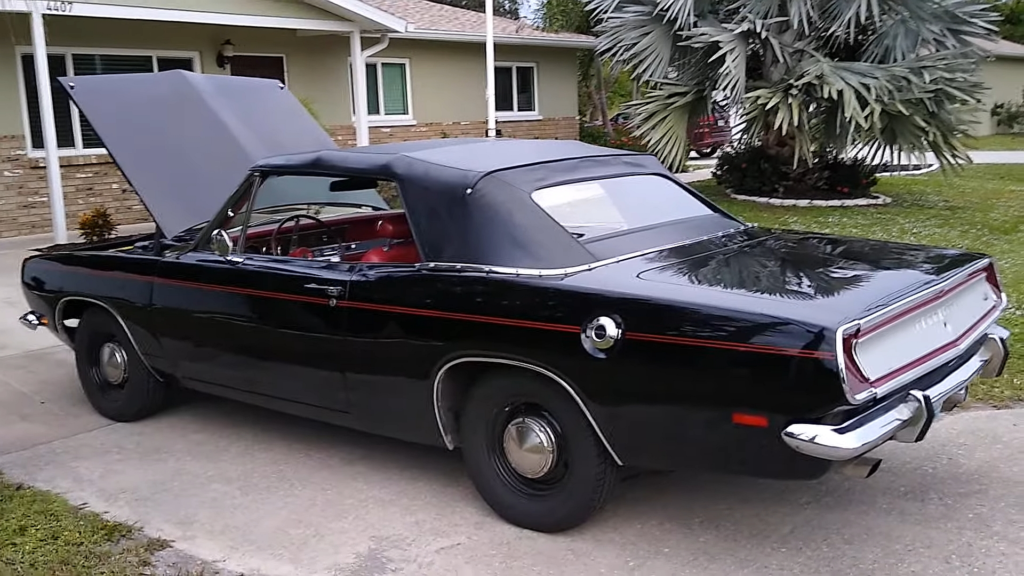 In addition to its powerful engines, the 1969 Barracuda was also available with a number of performance upgrades, such as a heavy-duty suspension, four-wheel disc brakes, and a variety of transmission options. It was a popular choice among muscle car enthusiasts due to its combination of style and performance.
Although the Ford Mustang is widely regarded as the first pony car, the Barracuda arrived a few weeks earlier in 1964. Nevertheless, unlike the Mustang, the Barracuda only had one V8 engine choice in addition to the base slant-six. It remained true until Dodge revamped the vehicle in 1967.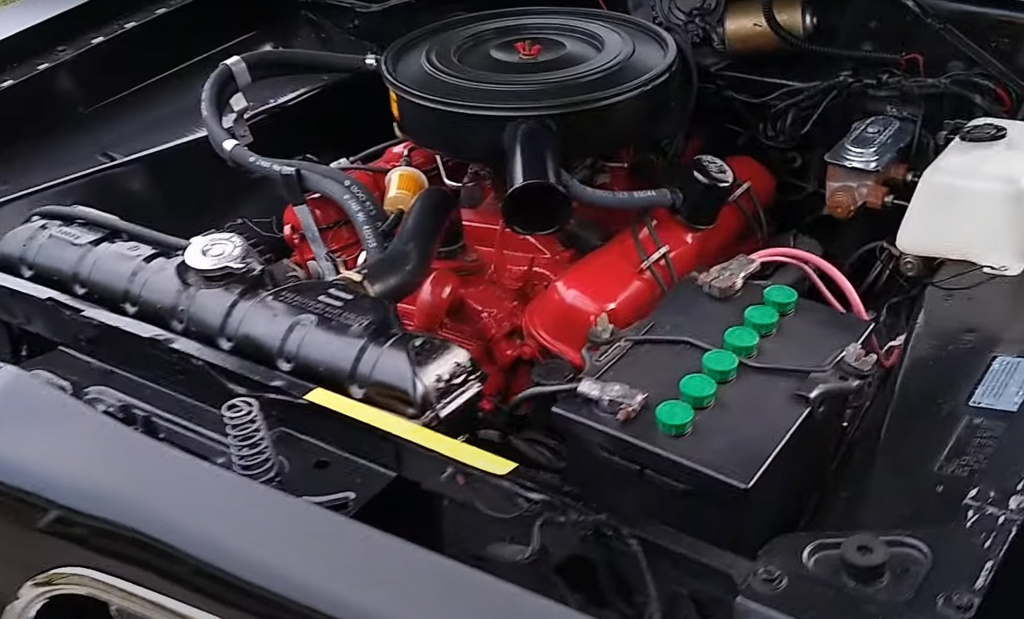 The black drop-top you're about to see below stands as proof that the second-gen Barracuda looked both sporty and stylish. But it's also a solid example that a classic Mopar doesn't need a Hemi V8 to become rare.
This red-trimmed cabriolet is powered by a 318 engine, one of Plymouth's smallest for this generation, but the console-mounted four-speed manual gearbox turns it into a rare gem. How rare, you ask? Well, Plymouth made only 56 of them in this configuration in 1969. And considering that some didn't survive into the 21st century, it could be so rare that most of us will never get to see one in the metal.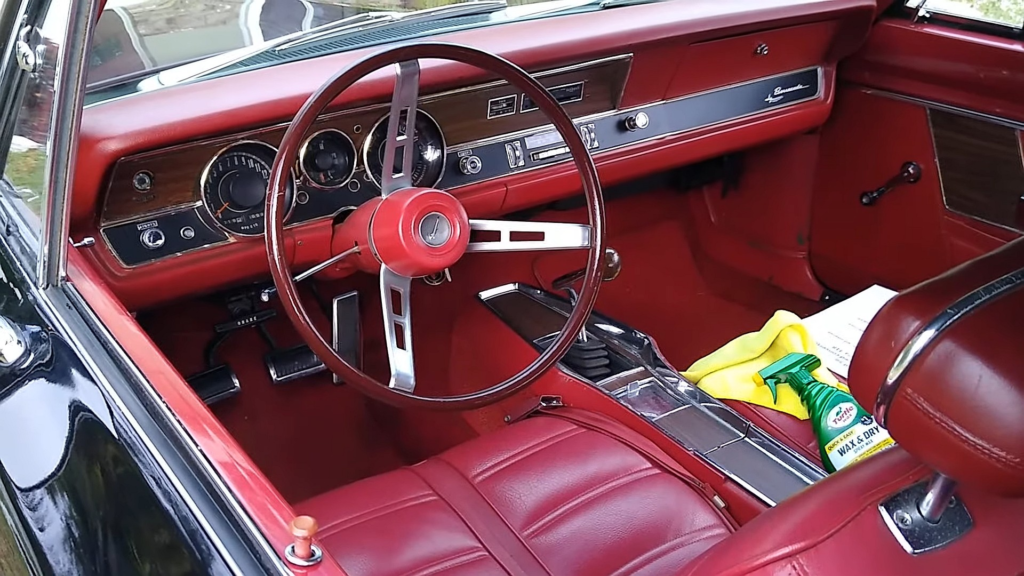 The Barracuda is also a numbers-matching car that comes with a few factory extras, like a Decor Package interior, AM/FM radio, and front disc brakes. The shiny exterior is the result of a thorough restoration, so this 'Cuda looks just like it did when it left the factory in late 1968.
See it shine in the walkaround below, which also includes the soundtrack of its idling 318 V8.// autoevolution.com