1970 Plymouth Hemi Cuda 425HP vs 1969 Chevrolet Chevelle SS 375HP – Pure Muscle Car Drag Race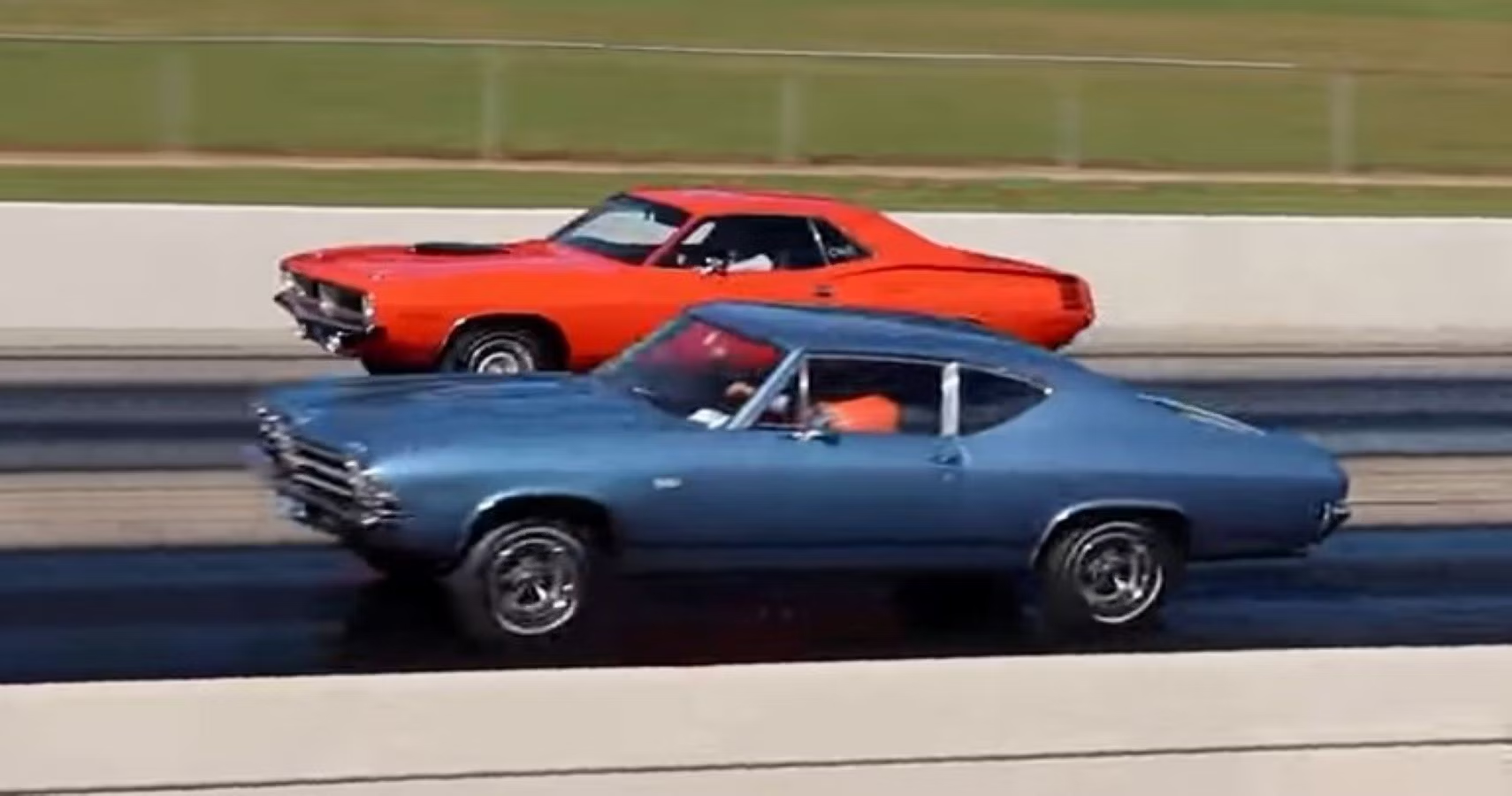 First car is a 1970 Plymouth Hemi Cuda, the other a 1969 Chevrolet Chevelle. The Chevelle is a Super Sport (SS396) with a L89 V8 with factory aluminum heads rated 375 horsepower. The Hemi Cuda has a 426 Hemi V8 rated 425 horsepower. Both cars have automatic transmissions.
The Hemi Cuda has 4.10 rear gears, and the Chevelle has 4.88 rear gears. The Hemi Cuda weighs 3745 pounds, including the driver. The Chevelle is 3690 pounds. There were only 652 hardtop Cuda produced in 1970 with the Hemi, and only 67 L89 Chevelles in 1969 with the automatic transmission.
Casting numbers must be correct for the year and horsepower claimed including intake manifold, heads, and exhaust manifolds.The valve train must be factory stock for the year, make, and horsepower claimed.
The camshaft must be correct for the year, model, and horsepower claimed for the type of lifter (hydraulic or solid). Roller cams NOT allowed.
Check out and enjoy this factory stock drag race:
Source: Youtube/Cars And Zebras