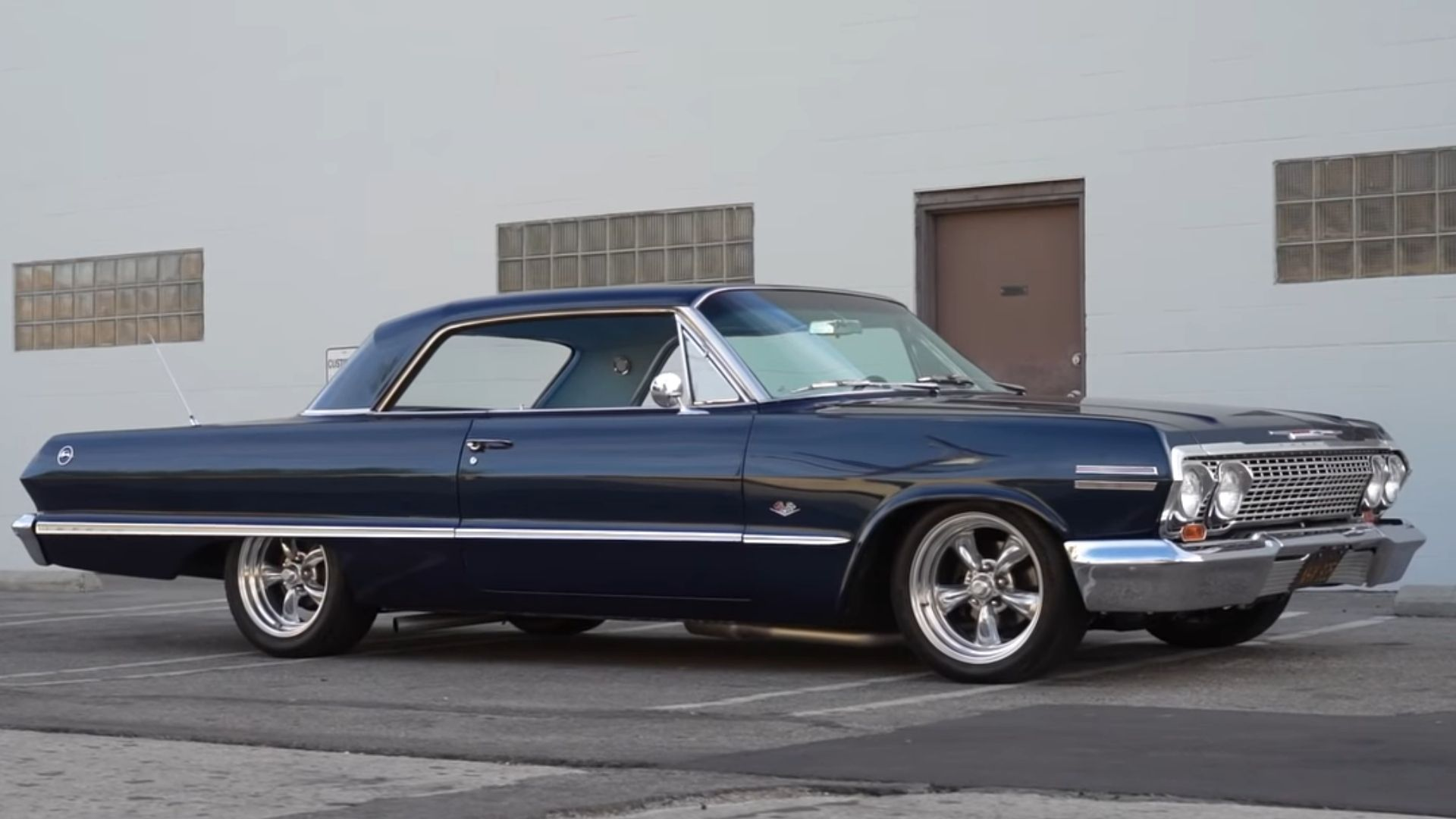 Garage Build 1963 Chevy Impala 350ci V8 420HP – Proof You Don't Have to be Rich to Drive a Cool Car
These days if you feel like you want a cool custom made car, you have to be sitting on at least a small if not a large fortune. There are endless high-end custom builds that can cost more than your house and are transported solely in trailers to shows where they generate a tidal wave of praise. We love everyday builds , the ones guys (and gals) put together in their garage and drive around their hometown. That's what caught our eye about this 1963 Chevy Impala.
The vehicle ditches all pretenses, firstly Impalas are still somehow affordable, so they're a good car for someone on a budget to check out. That doesn't mean Impalas aren't cool, but instead that people with more money than sense don't agree with that assessment and for that we should be thankful.
Interior looks classy, painted blue, and is just as understated as the interior. Under the hood we find the ubiquitous Chevy 350 V8 block bored to 355ci with Edelbrock heads and a Wynn intake manifold. Obviously Rich hasn't thrown the thing on a dyno, but he thinks it's making about 400-425-horsepower and about 400-425 lb.-ft. of torque, and that isn't anything to sneeze at. It's not a race car and that's plenty for cruising around town.
This 1963 Impala is just so well done, it keeps the classic American look but has all the right components to make this thing a blast to drive so sit back and enjoy the ride…
Source: Youtube/AutotopiaLA