Born to Run: Test Drive of this 1966 Ford Fairlane GT 4-Speed, Swapped 428 Engine, Healthy Sound
The 1966 Ford Fairlane GT is a classic American muscle car that was manufactured by Ford Motor Company from 1963 to 1970. The GT version was a performance-oriented model that featured upgrades such as a sport-tuned suspension, bucket seats, and a V8 engine. The 1966 model year was the third generation of the Fairlane and included significant design changes, including a new front end with a wider grille and a reshaped hood.
First and foremost, the striking red color of this car catches your eye immediately. It's a timeless color that adds a touch of sophistication and elegance to the car's overall appearance. However, it's the powertrain of this car that truly makes it stand out. This Fairlane GT is not your average classic car with a factory engine. Instead, it has been fitted with a much larger, more powerful engine that delivers an unforgettable driving experience.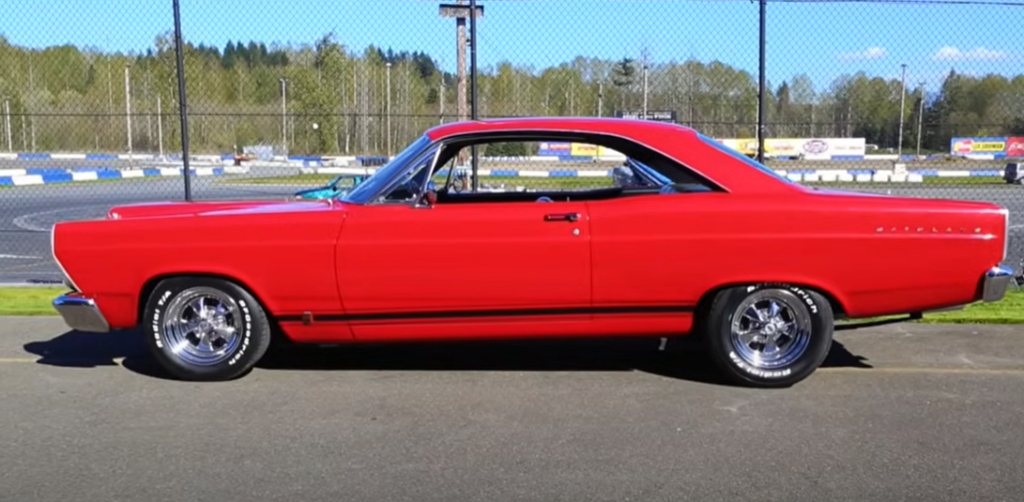 The factory 390 engine was replaced with a massive 428 V8 Ford powerplant that has been dressed up with aluminum heads, Comp cam, Eagle rods, headers, and more. This engine delivers a significant increase in power and torque, making it a force to be reckoned with on the road. The engine is paired with a Top Loader 4-speed transmission, which provides a smooth and precise shifting experience. The 3.50 gears in the Ford 9-inch rear end ensure that the power from the engine is efficiently delivered to the wheels.
With all these modifications, it's no surprise that this car is a thrill to drive. It's a true muscle car that provides an exhilarating driving experience. The power of the engine combined with the precise shifting of the transmission and the efficiency of the rear end make for a well-balanced and responsive ride.
Aside from its impressive powertrain, the 1966 Ford Fairlane GT also has a classic and stylish appearance that is characteristic of the era. The sleek body lines and chrome accents make it a standout car that turns heads wherever it goes. The interior of this particular Fairlane GT has been beautifully restored, adding to the overall appeal of the car.
Check up the video to learn more about the awesome vehicle.