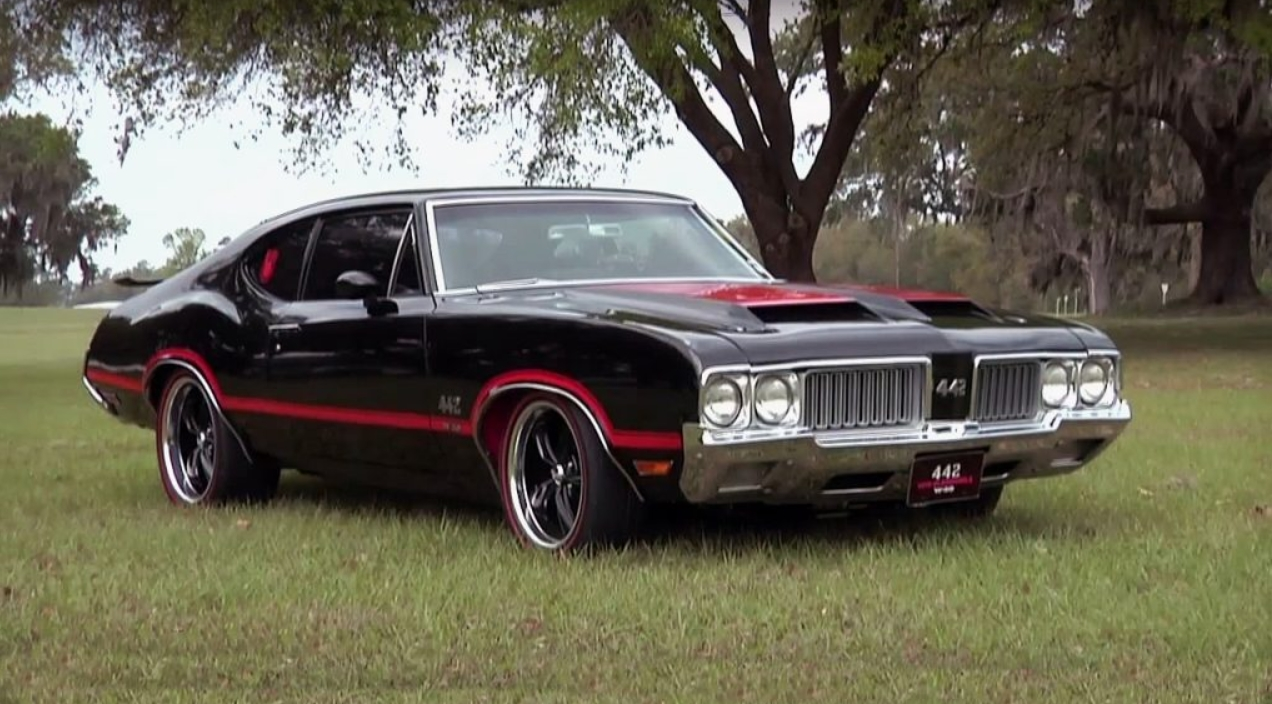 Very Cool Story of This '70 Oldsmobile Cutlass 442 – 7.5 Liter Big-Block V8 Engine
The 1970 Oldsmobile Cutlass 442 was a muscle car produced by the Oldsmobile division of General Motors. It was named for its 4-barrel carburetor, 4-speed manual transmission, and dual exhausts. The Cutlass 442 was available as a two-door hardtop or convertible and was powered by a 455 cubic inch V8 engine that produced 365 horsepower. This engine produced 365 horsepower and was paired with a 4-speed manual transmission. The Cutlass 442 was a muscle car that was known for its impressive performance and handling, and the big block V8 engine was a key part of that. It was able to accelerate from 0 to 60 mph in about 6.5 seconds and had a top speed of around 125 mph.
It was known for its impressive performance and handling, making it a popular choice among car enthusiasts at the time. In addition to its mechanical features, the Cutlass 442 also had distinctive exterior styling, including a blacked-out grille, a hood scoop, and dual tailpipes.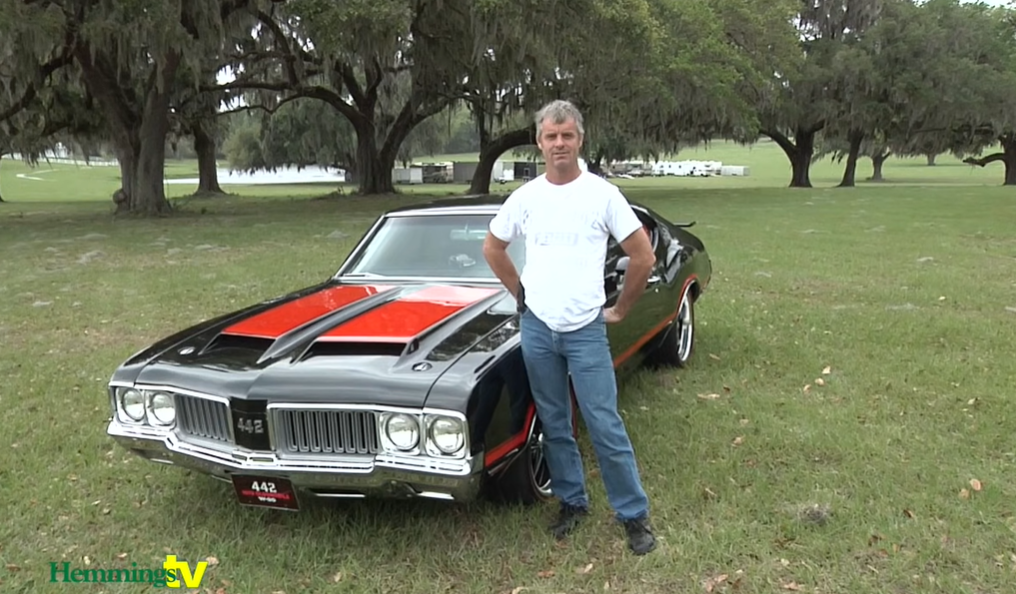 In this YouTube video from HemmingsMedia we hear George talking about his 1970 olds 4 4 2, he found the vehicle while looking for a car for his son while he was 11, the son wanted a Ford but George isn't a Ford person.
Since the son insisted they went up North to get it, but the seller there sold only Mustangs, they decided to get a Mustang, but while looking around he noticed a car that looked like a Chevelle on the corner, and asked the man if it would be okay to take a look at it.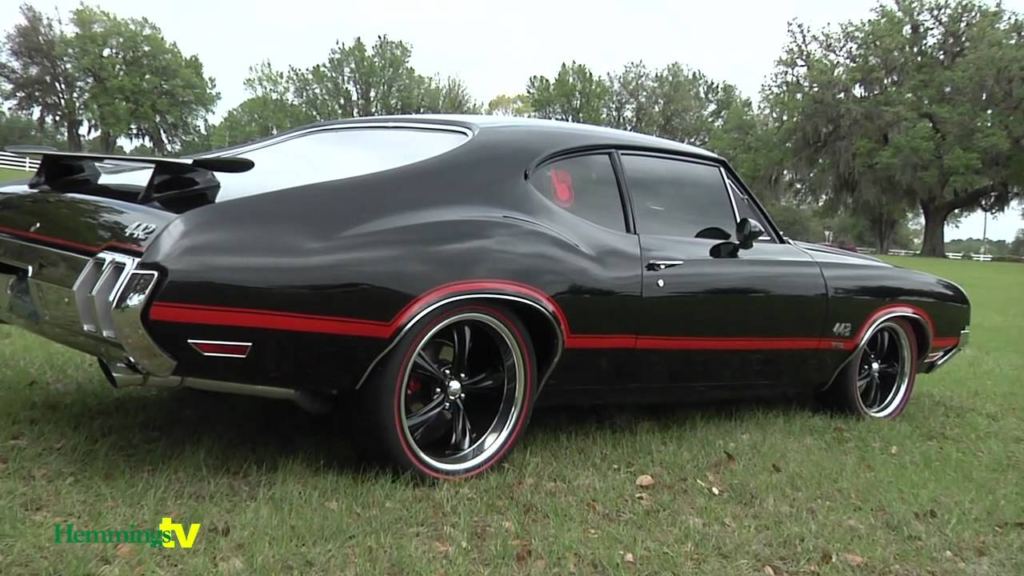 After a look, it was Oldsomobile 442 that was also his favorite car, so they decided to take both cars, the Mustang and the Olds. The engine in this 1970 Oldsmobile Cutlass 442 Holiday Coupe is the optional W-30 General Motors 455 cubic-inch, 7.5 liter big-block V8 engine. Factory rated at 370 horsepower and 500 lb.-ft. of torque, attached to a four-speed manual transmission system with Hurst shifter.
While this particular Olds has an interesting background and you can find more in the video. He worked on his car night and day to transform it.
You definitely have to love this guys story and determination. Probably my single favorite 442 of all time.