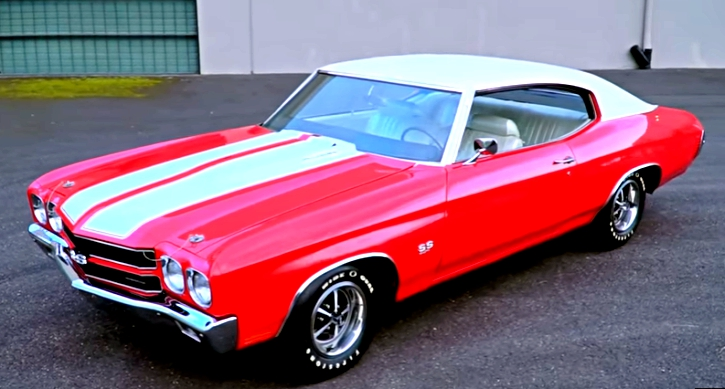 Pristine 1970 Chevelle LS6 454 4-speed Collector Car – Big and Powerful with a 450HP Under The Hood
When Hot Rod Magazine reviewed the 1970 Chevrolet Chevelle powered by the mighty 454 cubic inch LS6 engine they pretty much declared those powerful muscle cars dead because of the insurance policy coming up next year. Well you and I both know how wrong they were back then as the 1970 Chevelle is one of the most valuable classic cars today.
What we have here is a stupendous Cranberry Red and White 1970 Chevy Chevelle 454 V8 backed by a 4-speed Muncie transmission that is part of the fascinating Brothers Collection. To learn the full story of this bowtie and see it shredding the tires check out the video hosted by Kevin Oeste.
1970 Chevelle SS LS6 454s are like the playground bullies of the Muscle Car world. They are big and powerful, and they can back up the attitude with a 450 HP bullet under the hood. No wonder they are so popular! From The Brothers Collection.
Source: Youtube/V8TV