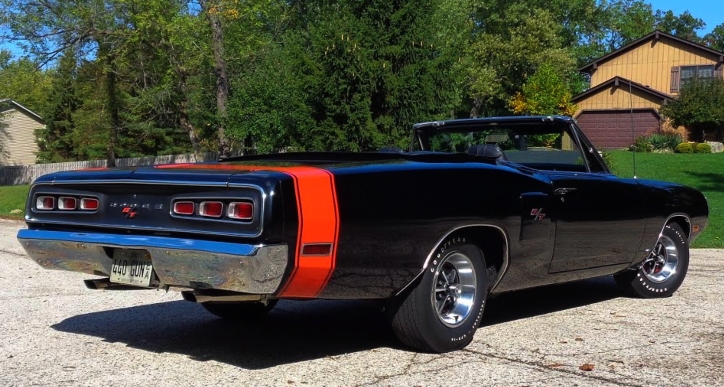 A Sight to Behold: Triple Black '70 Dodge Coronet R/T 440
The 1970 Dodge Coronet R/T was a high-performance version of the Dodge Coronet, a mid-size car produced by Dodge. The R/T (Road/Track) package included a number of performance upgrades such as a 440 cubic inch V8 engine which could produce 375 horsepower, heavy-duty suspension, and larger brakes.
The RT Convertible version was a convertible version of the Coronet R/T, which featured a power convertible top. This particular model was known for its powerful performance and stylish design, making it a popular choice among muscle car enthusiasts.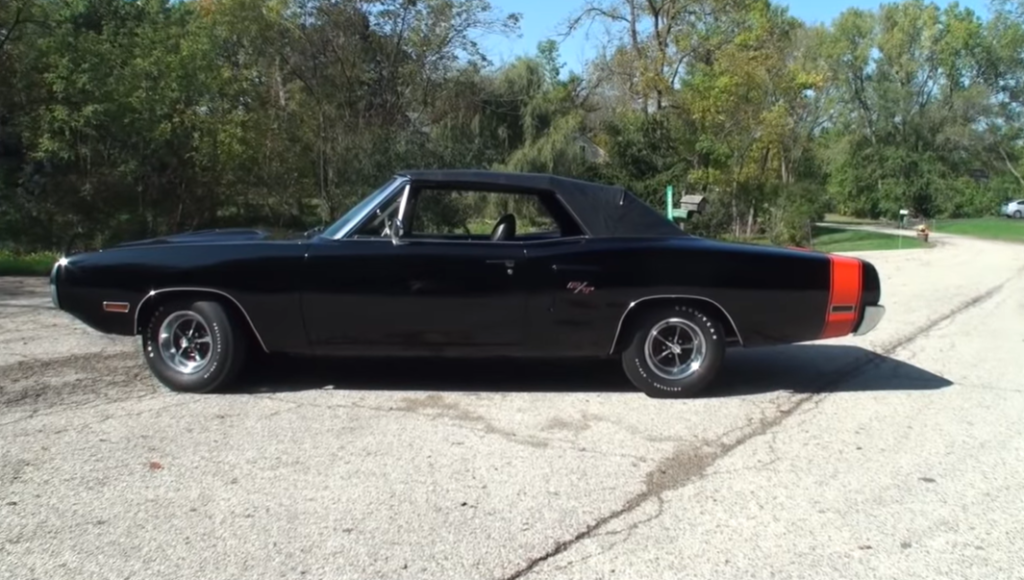 We're looking at a 1970 Dodge Coronet R/T Convertible in Black Paint. The car's Owner is John Bernardi. John's had this car since 2020. He has been a car enthusiast since the age of 16 and has owned over 1,000 vehicles. However, among all the cars in his collection, the 1970 Dodge Coronet R/T Convertible holds a special place in his heart.
The Triple Black color scheme of this Mopar muscle car is what sets it apart and makes it particularly special to him. Obviously being an R/T car, the 1970 Dodge Coronet has a Big Block under the hood, but John's license plate reads "440 GUN" for those who are not familiar with Mopars.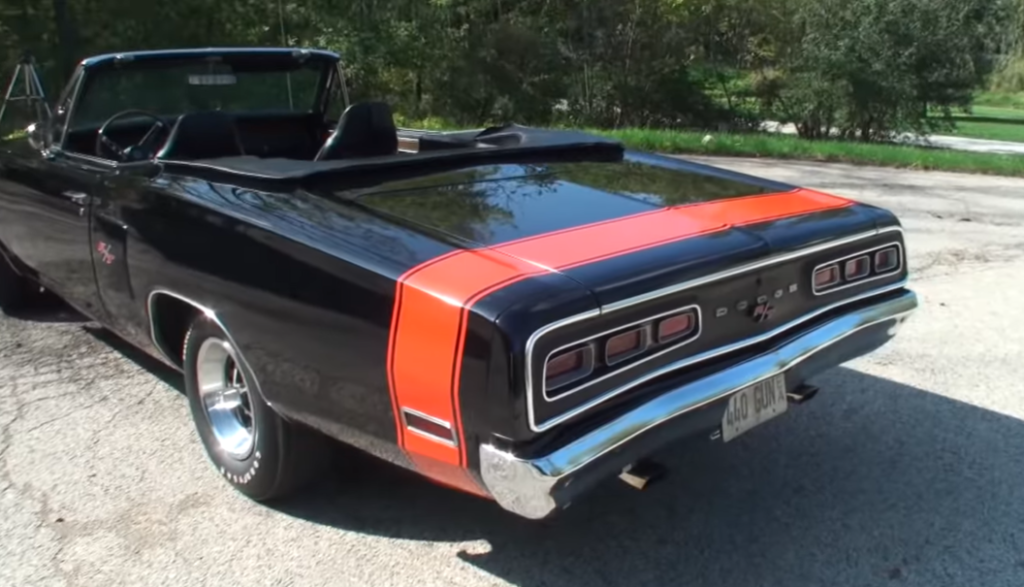 John shares he's has many Muscle Cars, however to find a Black Car, with a Black Interior, and with a Black Convertible Top is a rare find. When he saw it, he knew he had to have it.
Check out the video to see more about this Convertible B-body Mopar and go for a quick ride. Enjoy!
You know you have a great car when Lou laughs in delight as he hears it revving up…