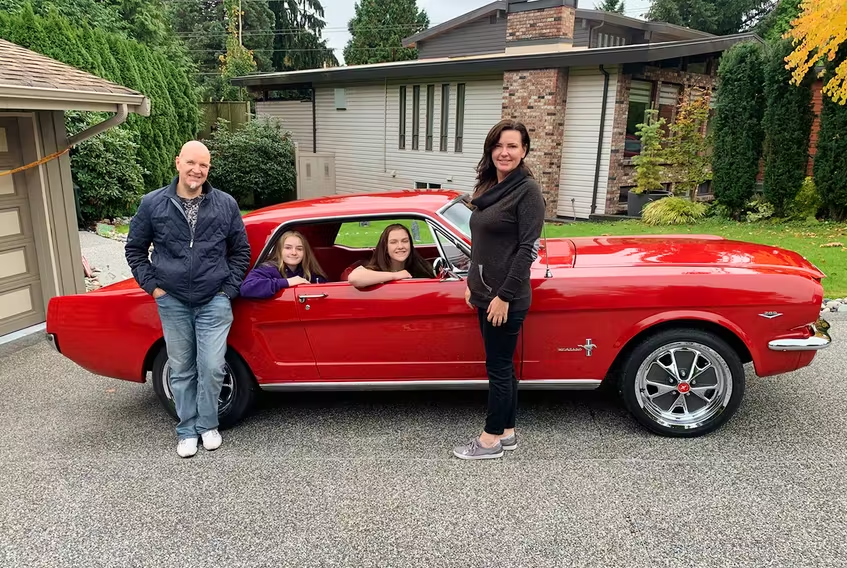 Dad Buys and Restore This 1966 Ford Mustang Notchback For Her 16-Year-Old Daughter
It was 1981 and Vancouver-area clinical and forensic psychologist Anton Schweighofer was an 18-year-old Grade 12 student who was car crazy. He had to have a Mustang. His first 'Stang was a not-so-good 1969 model that he quickly disposed of when he found a highly desirable 1966 fastback Mustang.
"The car had been brought up from California and was in need of some love," Dr. Schweighofer recalls. He used money earned from a part-time job at a Cloverdale turkey farm and some dollars kicked in by his mom to make the $3,500 purchase. He and high school buddy Mike Gibson replaced the engine and completed other upgrades in Mike's mother's barn, and the hot red Mustang fastback was on the road.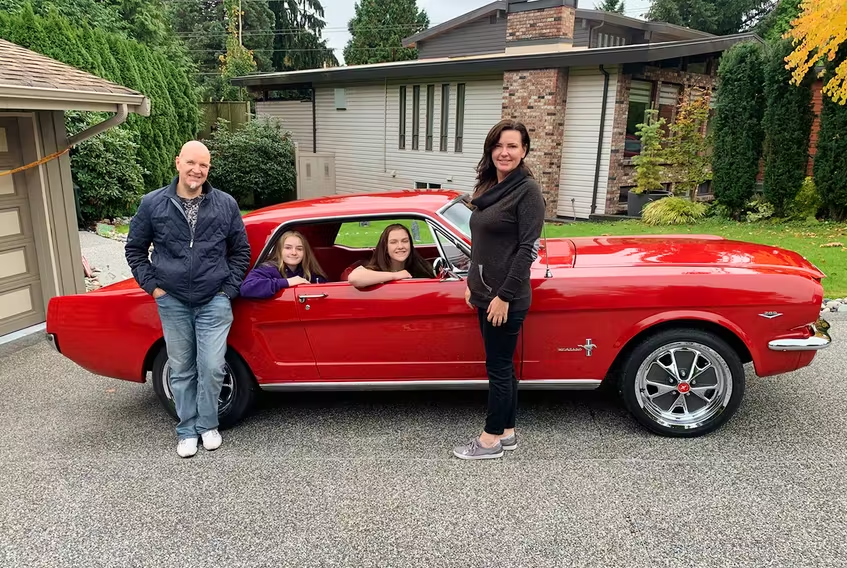 Anton used the Mustang for transportation while he earned an undergraduate degree at Simon Fraser University. He somehow maneuvered it onto the university's showpiece Academic Quadrangle for a photo shoot before angry security guards confronted him. He got the photos. When he entered grad school, he decided to sell the Mustang and get more contemporary transportation at the age of 28. It was a decision he has regretted ever since.
"When I would see a vintage Mustang, I would always stop and look," he says. "They continued to intrigue me."
Imagine his surprise when his teenage daughter Mercedes developed an interest in vintage Mustangs. Mercedes is very much a car enthusiast and had taken the auto mechanics courses at Burnaby North High School since Grade 9.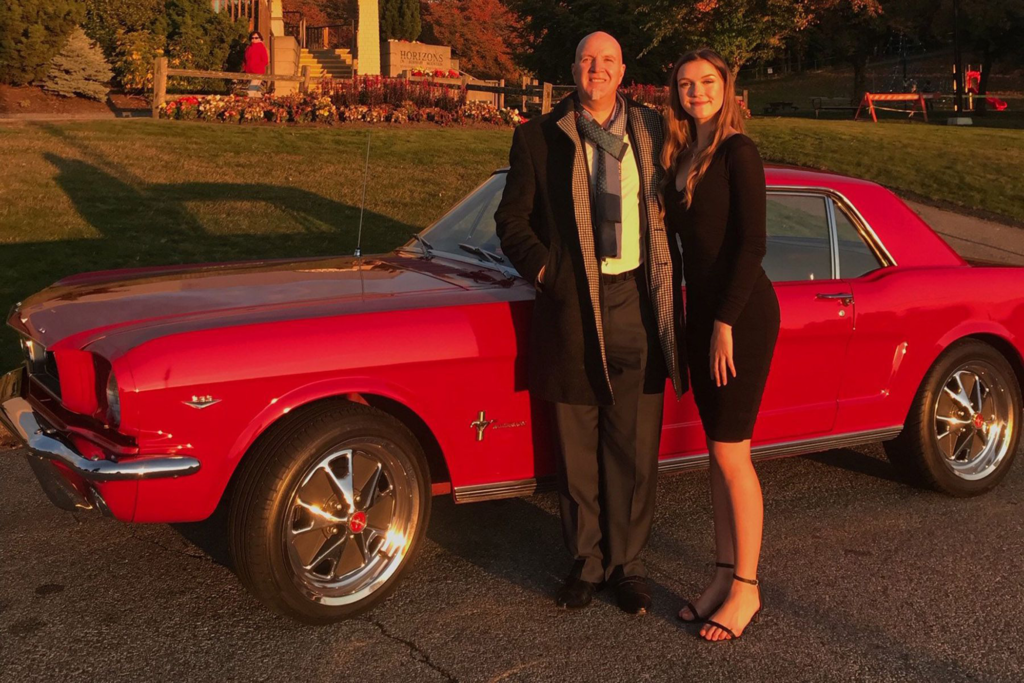 When she turned 16, she wanted a car. Her original choice was a Toyota Scion SR1 but she quickly focused in on a classic Mustang for herself. And so father and daughter began the search. They looked at four or five examples before deciding on a red 1966 Mustang Notchback that had been in storage for a decade after being refurbished 25 years ago. It was exactly what Mercedes wanted. Her father, mother Rebecca and Mercedes split the cost of the Mustang three ways so it is very much a family project.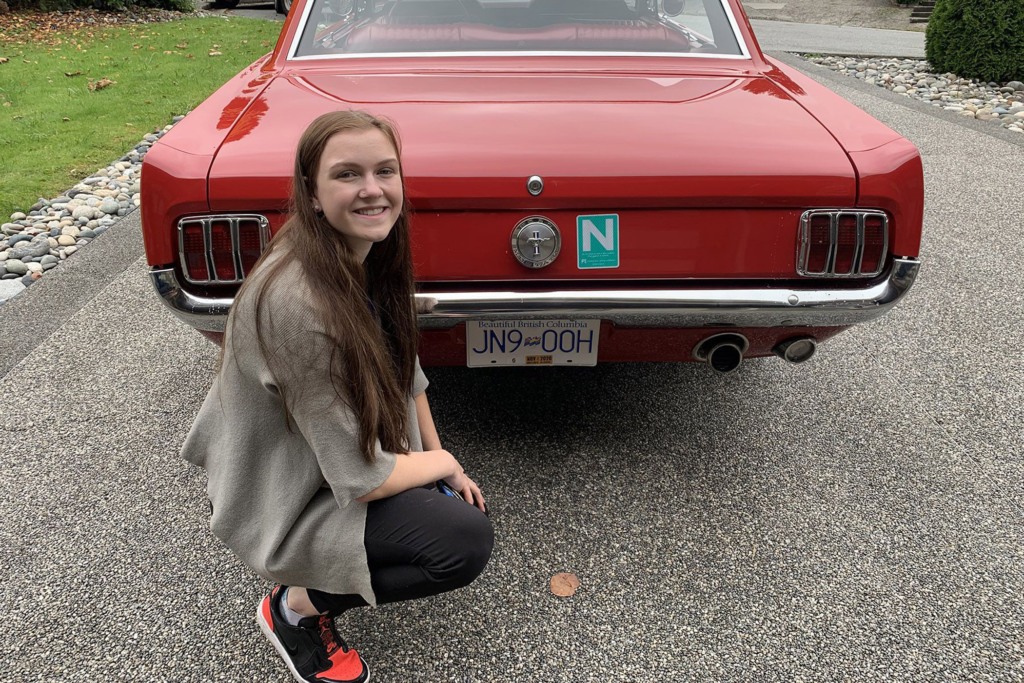 Since the purchase, minor body and paint issues were dealt with and a new 'pony' interior was installed. The original three-speed manual floor shift transmission was swapped out for a five-speed. Disk brakes were fitted along with other upgrades. Ironically, Anton's old high school buddy Mike Gibson, who runs a classic car restoration business in Langley, completed much of the work.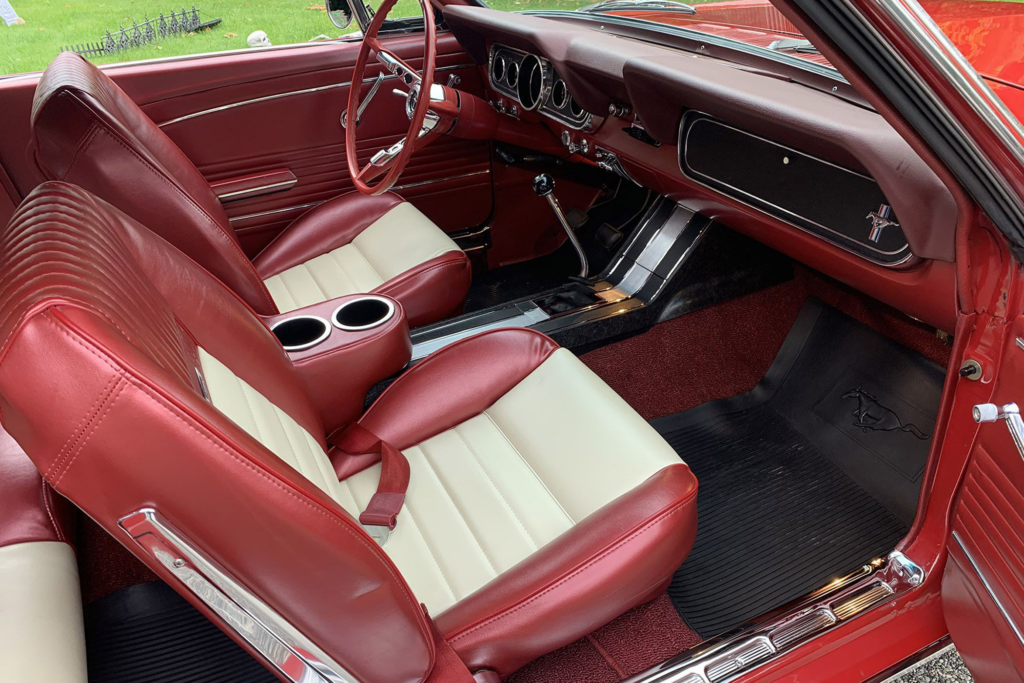 The results are spectacular.//saltwire.com