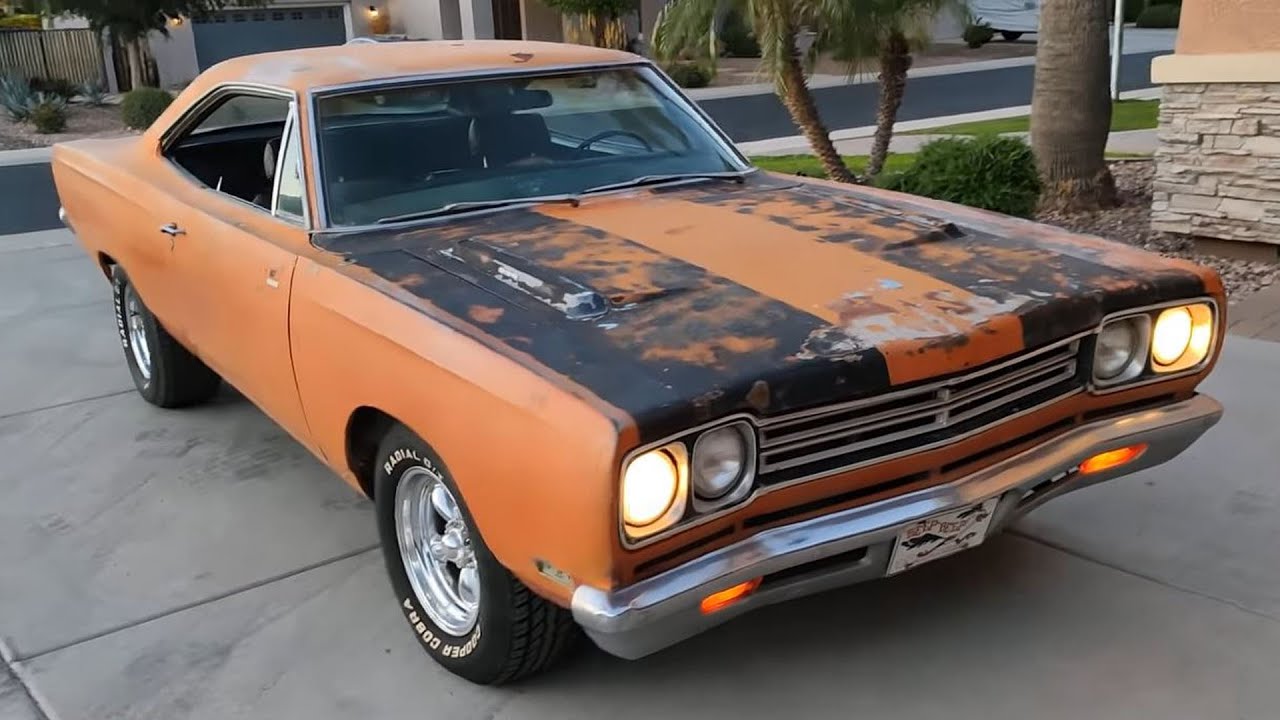 1969 Plymouth Road Runner 440 "Mr Hyde" – The Mopar that Nobody Wanted 
This car was initially for sale, but then the owner decided to keep it since it seemed that no one was able to give money for it.
"…So I felt 18k was me just getting what I paid for the car and have into it and I felt that was fair. Its also complete 1969 Road Runner but seems that no one really has that kind of money these days to spend on a muscle car so I decided to keep the car!"
The Plymouth Road Runner is a mid-size car with a focus on performance built by Plymouth in the United States between 1968 and 1980.
Plymouth paid $50,000 to Warner Bros.-Seven Arts to use the Road Runner name and likeness from their Wile E. Coyote and the Road Runner cartoons (as well as a "beep, beep" horn, which Plymouth paid $10,000 to develop).
The earliest of the 1968 models were available only as 2-door pillared coupes (with a B-pillar or "post" between the front and rear windows), but later in the model year, a 2-door "hardtop" model (sans pillar) was offered.
The Road Runner of 1968-1970 was based on the Belvedere, while the GTX was based on the Sport Satellite, a car with higher-level trim and slight differences in the grilles and taillights.
In our case, what's your thoughts ? Was the decision of the owner to keep the ride and not to sell it good idea ?
Source: Youtube/Muscle-City-Madness