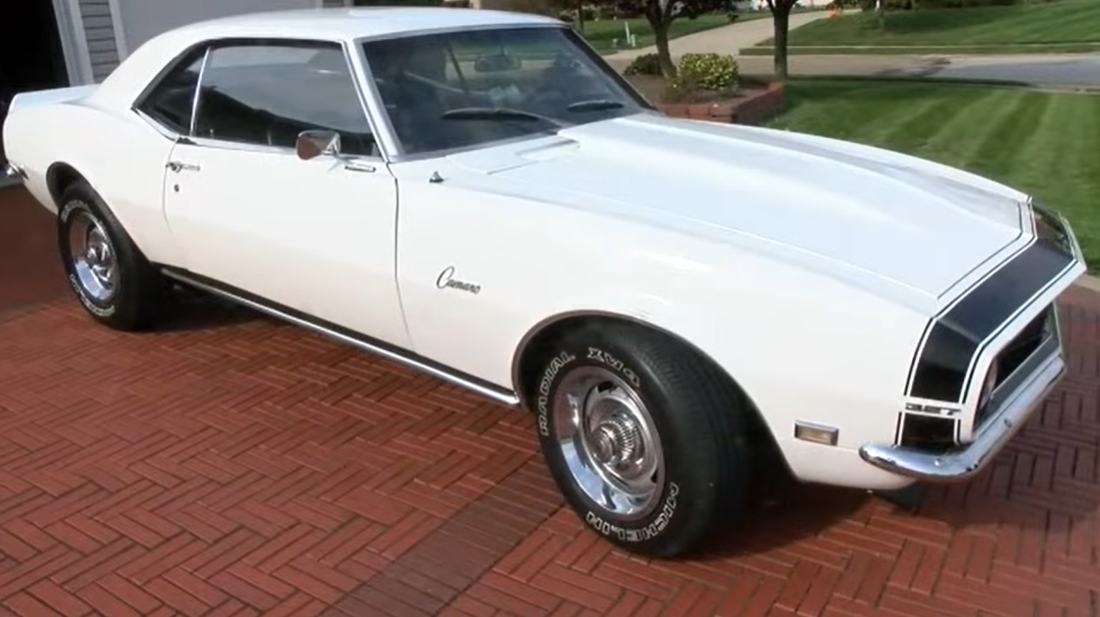 Man Reunites With Stolen 1968 Chevy Camaro After More Than 30 Years
It's heartwarming to hear about a person reuniting with a stolen car after such a long time. It's not uncommon for people to have strong emotional attachments to their vehicles, especially if they are classic or have sentimental value. It's likely that the person went through a difficult and stressful experience when the car was stolen and may have given up hope of ever seeing it again. The fact that they were able to reunite with the car after so many years is a testament to the determination and perseverance of the individual.
The 1968 Chevrolet Camaro was a pony car produced by the Chevrolet division of General Motors. It was introduced in 1966 as a competitor to the Ford Mustang, and it was available in a range of body styles including a coupe, convertible, and a two-door hatchback.
A northeastern Ohio man has been reunited with his car after it was reported stolen more than 30 years ago. The (Canton) Repository reports that 52-year-old Ron Reolfi bought the 1968 Chevrolet Camaro for around $600 when he was 19-years-old.
The North Canton man last saw the car on Oct. 24, 1981. He parked it outside a grocery store where he worked and it was gone 20 minutes later. Reolfi says he thought he'd never see it again. He says someone in Maryland sold the car to a person in Delaware. Authorities were then alerted that it had been stolen.
Reolfi's dad, whose name was on the title, received an email last year with a photo of the vehicle.
The 1968 Camaro was available with a variety of engine options ranging from a 230 cubic-inch inline-6 to a 396 cubic-inch V8. The top-of-the-line engine was the L78 396 V8, which was rated at 375 horsepower and 415 lb-ft of torque. The 1968 Camaro also featured a number of styling updates, including a new front grille, revised tail lights, and optional rally wheels. It was a popular choice among muscle car enthusiasts and is still highly sought after by collectors today.
Reolfi says recovering the car was "really emotional" for him. Watch the video of LOCAL 12 below: