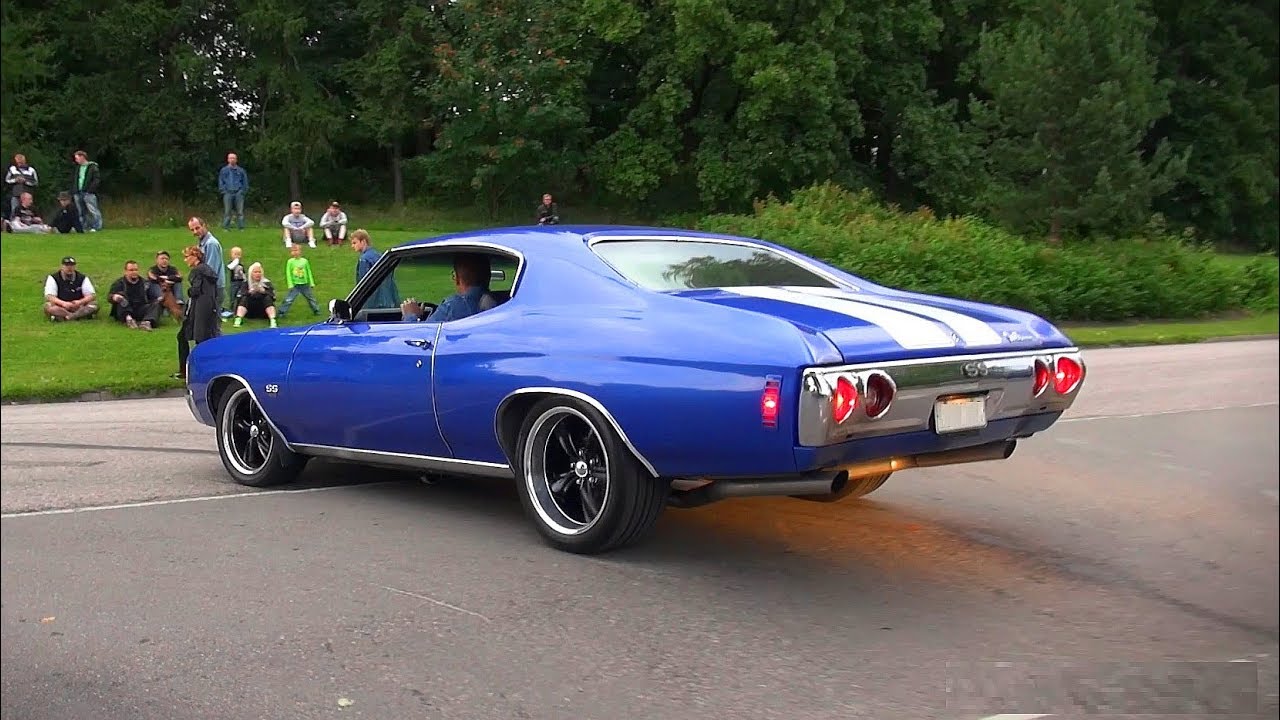 Clean 1972 Chevelle SS 502cid Big Block Sound and Burnouts!!!
Bold Chevrolet Chevelle SS 502 V8 Flexing Muscle
If you love classic muscle cars, you will certainly admire this super clean Chevrolet Chevelle SS that not only looks awesome, but packs a huge 502 cubic inch V8 motor.
Its original appearance is well preserved and enhanced with a set of five spoke aftermarket rims, but the roar of the Big Block Chevy powerplant is what will make your heart skip a beat.
1972 Chevrolet Chevelle SS with huge 8.2 liter 502 cid Big Block V8 engine! This Muscle Car classic makes an insane V8 rumble and smokes up its tires like there's no tomorrow!!
Check out the Jamboolio's video combining footage from couple of muscle car events in Finland, enjoy few burnouts:
Source: Youtube/Jamboolio