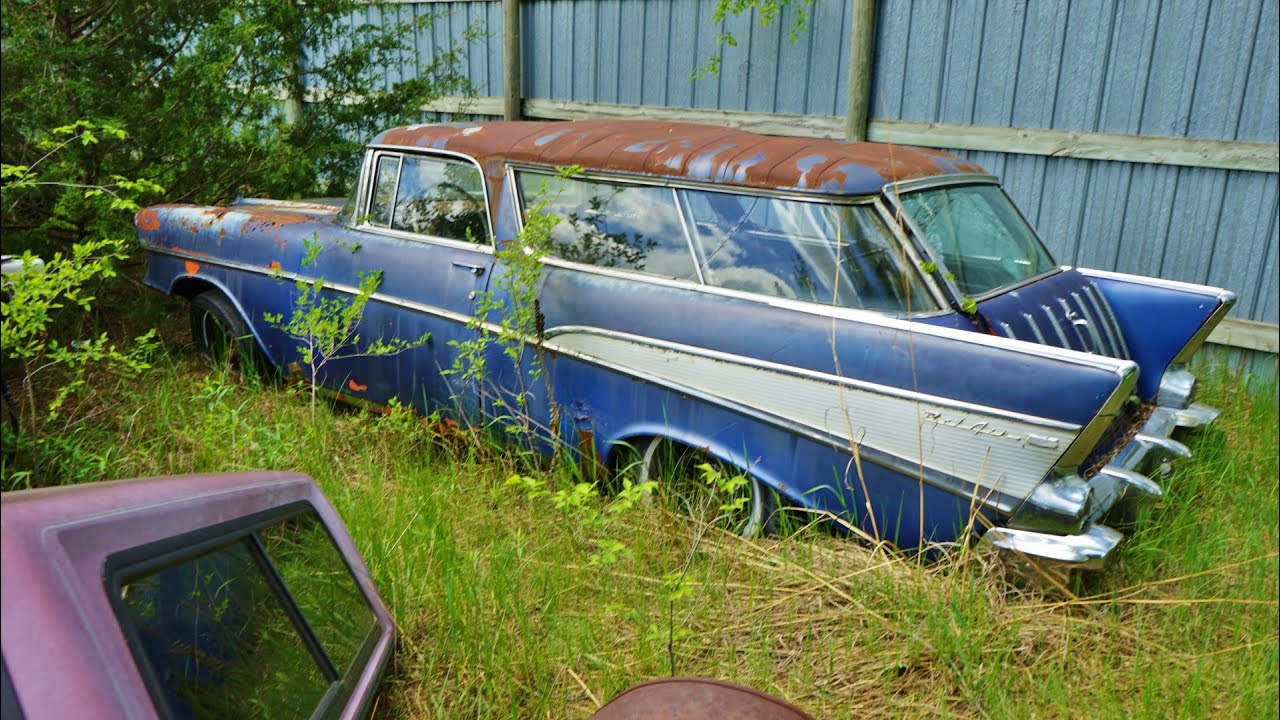 1957 Chevy Nomad Discovered Sitting in a Junkyard, Tucked Away for More Time Than Anyone Knows
The 1957 Chevrolet Nomad is a two-door station wagon model that was produced by Chevrolet as part of the Tri-Five series. The Nomad was designed to be a sporty and stylish wagon, with unique styling that set it apart from other station wagons of the time. It featured a two-tone paint scheme, wrap-around windshield, and a unique "flying wing" style rear window.
The 1957 Nomad was powered by Chevrolet's new "Turbo-Fire" V8 engine and was available with a variety of options including power brakes, power steering, and air conditioning. Only 8,386 units were built, and it was considered a luxury wagon, it has become a highly sought-after collector car today.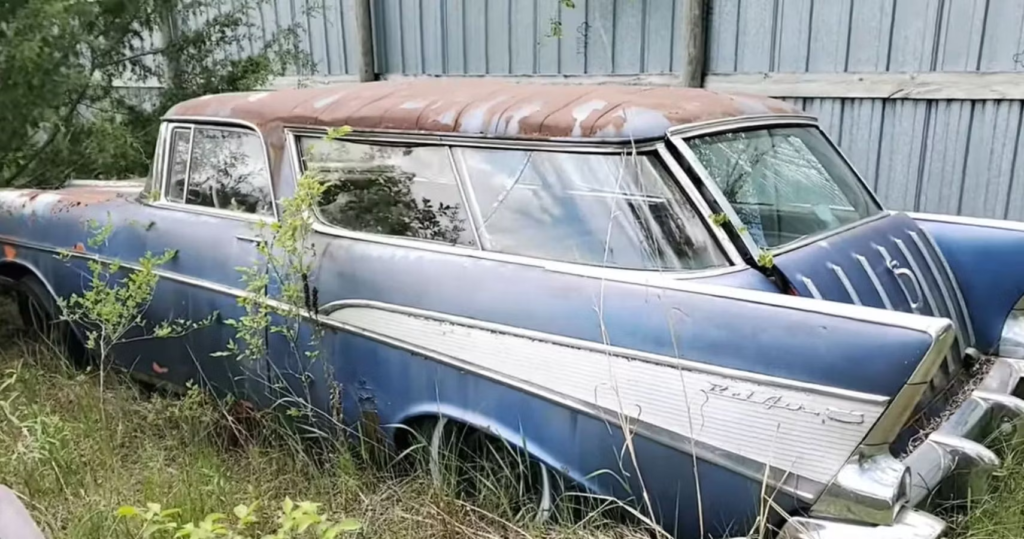 Although considered complete, this neglected 1957 Chevrolet Nomad has a long way to go before it gets rescued. YouTube channel Auto Archaeology takes a trip to Reedsburg Auto Salvage to look at a fully complete 1957 Chevrolet Nomad. This is the two-door station wagon version of the iconic Chevy Bel Air and is one of the most celebrated and recognizable classic cars of the 1950's.
The blue '57 Nomad is in surprisingly good shape considering that it is outside and exposed to the elements. With the exception of some damage to the roof after a tree fell on it, the station wagon looks able to be fully restored for the right enthusiast.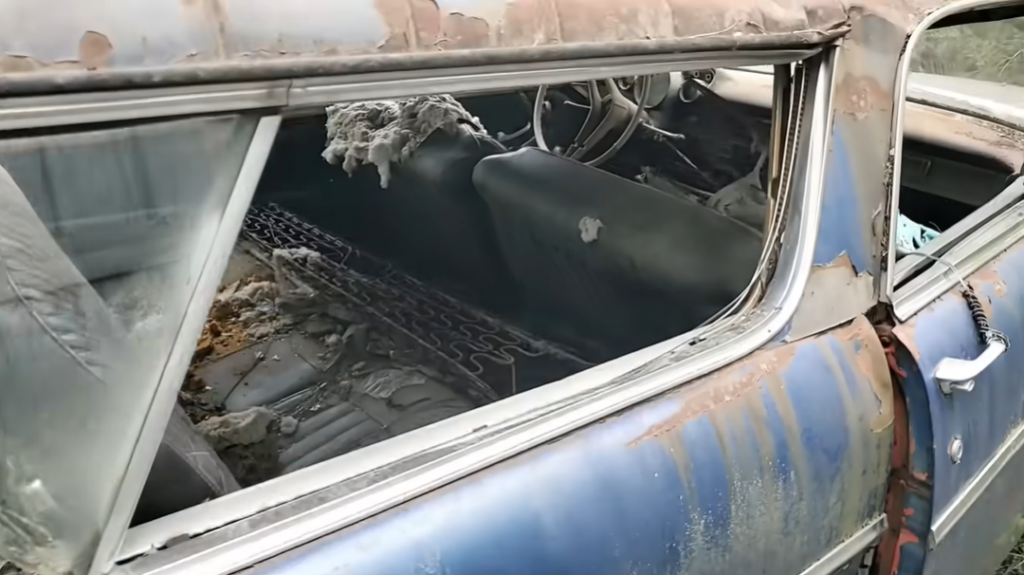 The Nomad isn't the only highlight from the video, which also includes a 1957 Chevy Bel Air sedan, a Hudson, and a 1955 Chevrolet Sedan Delivery.
The video offers a nostalgic trip down memory lane to an era of iconic American cars that are very different from the cars that you'll find at a new Chevy dealership today. According to the description in the video, the Nomad narrowly avoided the scrapper years ago and was tucked away at the salvage yard.
Check out the video to learn about this Nomad's fate as well as the other cars located at the Auto Salvage along with it.