"Labor of Love" – Couple Built This Trophy Magnet 1966 Ford Fairlane 500 Convertible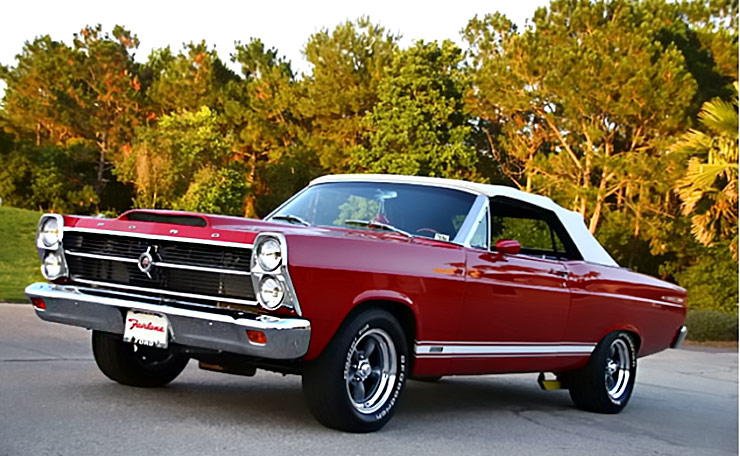 A basket case has been turned into a showstopper by passionate enthusiasts with a plan.
It's a sad situation. You see a car, sitting outside in the same spot for long periods of time. Each time you pass, you wonder. You think how nice the car would be if only someone would show enough interest to "fix 'er up".
It gets to the point where you decide that no one else is going to do it, so you have to be the one to ask.
Stories like this don't always have a happy ending. The owner may not want to sell for whatever reason he or she can justify in his or her own mind and the car continues to sit.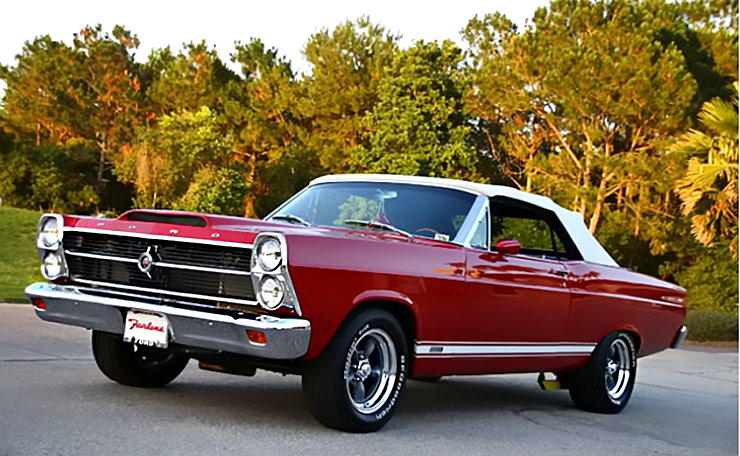 Our story has the kind of ending car enthusiasts hope for. James and Janet Funk of Palm Coast, Florida, got tired of seeing a 1966 forlorn Fairlane 500 convertible, so they asked. Without getting into the details, the then-owner said yes and the deal was done.
James and Janet now had work to do. The car was a basket case in many senses of the words. It had no interior. There was no engine. Floorboards were rusty.
The work started with the floorpans. Since one of his abilities is welding, he was the right man for the job in his own garage. In fact, he did all the work on the car except the C6 transmission, interior covering on the seats and the convertible top and frame.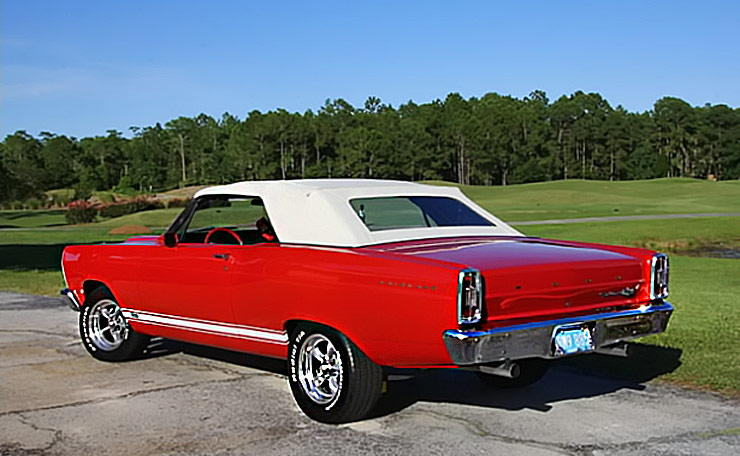 He even helped in the assembly of the 428 '66 Thunderbird engine. Chuck Damron of Bunnell, Florida, was put in charge of the 428 '66 Thunderbird powerplant. It has a .268 Comp cam, high-volume oil pump, Edelbrock Performer intake with a Holley 750 with vacuum secondaries.
James liked the looks/details of the GTA, so he added all the various badges and trim. He chose the famous 427 S/S fiberglass hood that was available from Ford for the '66-67 Fairlanes as the "cherry" on top.
While this engine makes all the beautiful music you could ask for, the new owners wanted their favorite songs from time to time. They added an Alpine CD in-dash unit with a JBL amplifier and Blaupunkt subwoofers with Pioneer three-inch speakers in the kick panels.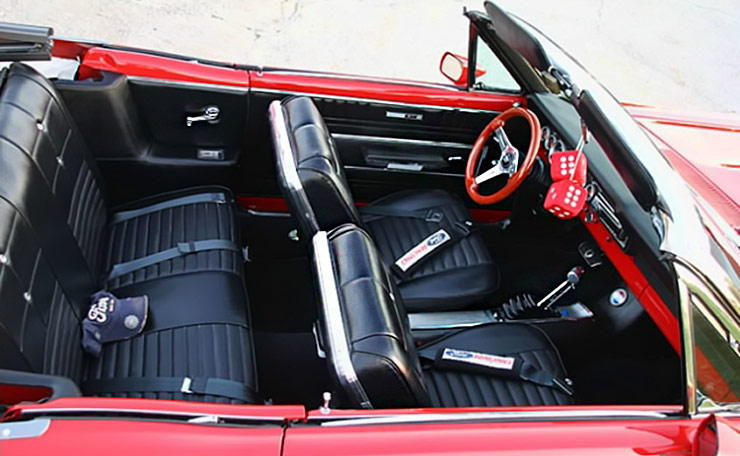 The labor of love that is this '66 Fairlane is the latest chapter in the special they are putting together. James and Janet have lived nearly all their lives here in Florida, but like many Florida residents, they are not native to the state. James was born in Kentucky, but moved to Florida with his parents when he was very young. Janet settled here from Michigan when she was 9 years old. They met while in high school, married and have one daughter.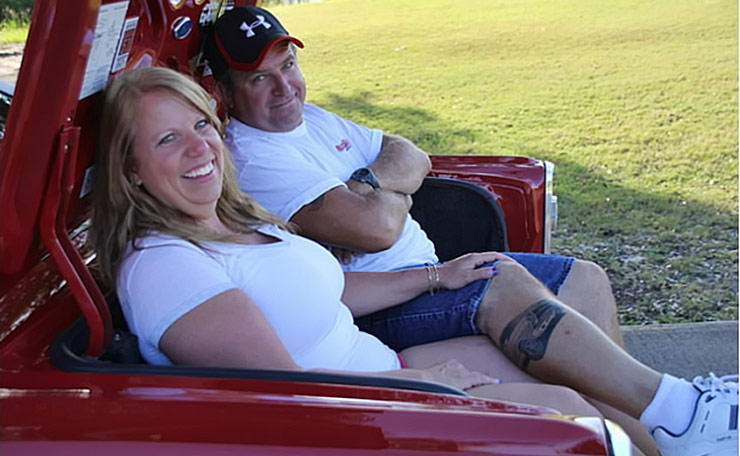 Building the Fairlane was a commitment. Not surprisingly, the Fairlane has become a trophy magnet.