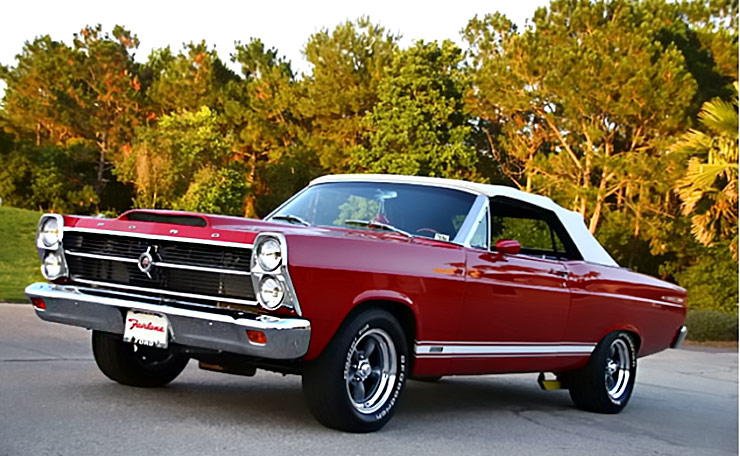 Labor of Love: Couple's Dedication and Hard Work Brings '66 Ford Fairlane 500 Convertible Back to Life
You see a car that has been parked outdoors in the same position for an extended length of time. You wonder every time you pass. You wonder how nice the car would be if only someone would show enough enthusiasm to "fix 'er up". When you realize that no one else is going to do it, you determine that you must be the one to ask.
James and Janet had work to do now. In many ways, the car was a total shambles. It lacked an interior. There was no power. The floorboards were rusted. It had been exposed to the elements (Florida weather can be as harsh on a car as anywhere else). It didn't even have the convertible top structure, let alone the top itself. Have you decided to call it quits by now?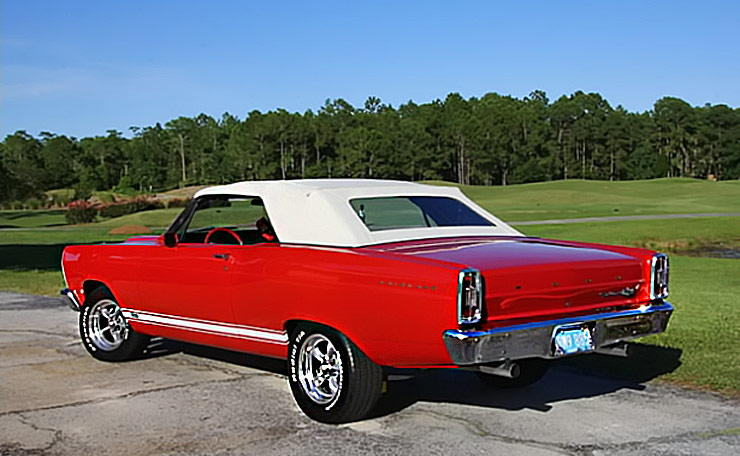 James is a carpenter that constructs residential houses in the neighborhood. Janet is an insurance agent. Throughout the restoration and remodeling, they worked as a team. To complete the tasks, James would need to use all of his manual dexterity. Janet's phone skills were vital in obtaining components, but her detailed abilities also played a role.
The work started with the floorpans. Since one of his abilities is welding, he was the right man for the job in his own garage. In fact, he did all the work on the car except the C6 transmission, interior covering on the seats and the convertible top and frame. He even helped in the assembly of the 428 '66 Thunderbird engine. Chuck Damron of Bunnell, Florida, was put in charge of the 428 '66 Thunderbird powerplant. It has a .268 Comp cam, high-volume oil pump, Edelbrock Performer intake with a Holley 750 with vacuum secondaries.
James and Janet's car underwent several upgrades, including a B&M shifter with a shift kit, a TCI 1,800 stall converter, new springs, brake lines, and various parts from JEGS High Performance and Summit Racing. They also installed Dearborn Classic's rack and pinion steering system, which made driving much easier compared to the stock 1966 steering. To improve its braking performance, they installed a 1998 Mustang 8.8 posi rear with disc brakes and '70 Merc front discs.
Finally, the car was painted in a Candy Apple Red Ford color from the 60s by Dupont. While this was a factory color for the '66 Fairlane, it was not necessarily the original color of this particular car, which was a blank slate for James and Janet's upgrades.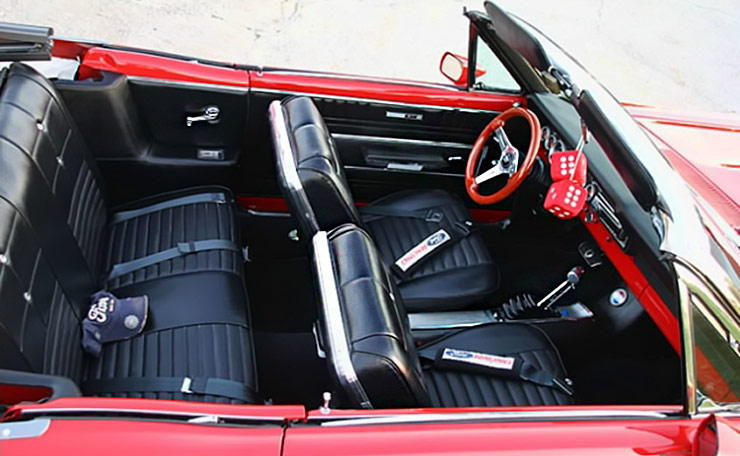 While this engine makes all the beautiful music you could ask for, the new owners wanted their favorite songs from time to time. They added an Alpine CD in-dash unit with a JBL amplifier and Blaupunkt subwoofers with Pioneer three-inch speakers in the kick panels.
The labor of love that is this '66 Fairlane is the latest chapter in the special they are putting together. James and Janet have lived nearly all their lives here in Florida, but like many Florida residents, they are not native to the state. James was born in Kentucky, but moved to Florida with his parents when he was very young. Janet settled here from Michigan when she was 9 years old. They met while in high school, married and have one daughter.
Building the Fairlane was a commitment. Not surprisingly, the Fairlane has become a trophy magnet.//throttlextreme.com