"Bringing Back My Friend's 2 door '57 Chevy Wagon Out of The Barn After 30 Years"
The 1957 Chevy 2-door Handyman Wagon is a vintage vehicle, epitomizing 1950s American automotive design. Chevrolet, a GM subsidiary, manufactured it, with unique styling, roomy interiors, and sturdy build. The wagon was a family favorite and is still coveted by collectors today
This time we bring you a video of not just one, but two amazing classic vehicles, but the tittle might have been a bit misleading since it is not just the Wagon that is being pulled out of a barn, but there is actually another incredibly well preserved vehicle, a Watson Farm truck.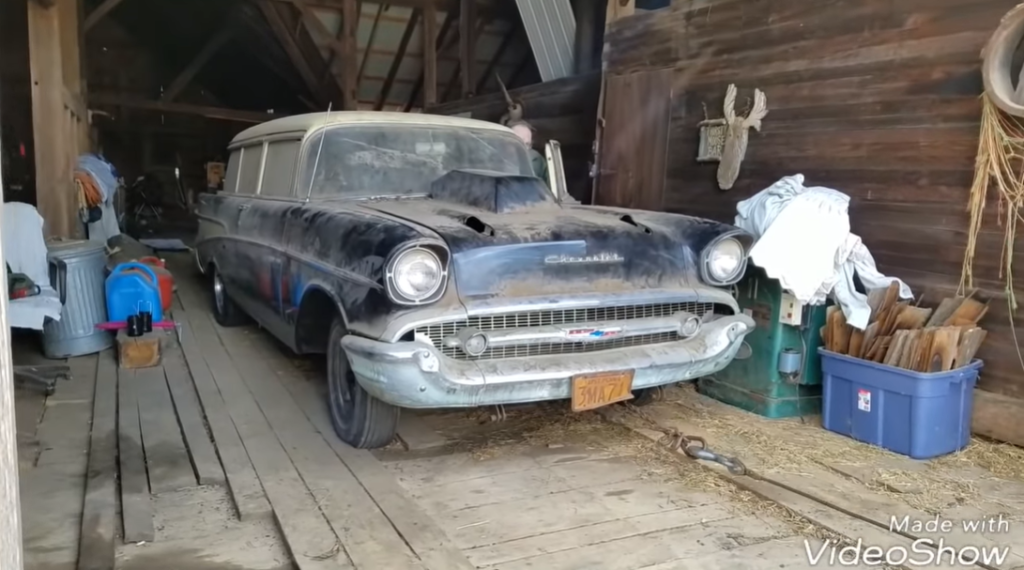 The Chevy has been not seen the light of day for about 30 years but it still looks amazing and the shot where the wind blows some of the dust off while it is being loaded on the truck while the sun hits it for the first time, is just poetic, it could have not gone better.
"Making good on a promise to a good friend to bring his 57 Chevy out of the Barn after 30 years and get it back on the road" – the author of this video said.
Both vehicles are off to receive some long overdue TLC and as the explanation of the video has said it was a promise made to a friend that they will once again roam the streets and bring big smiles to car enthusiasts wherever they show up.
Watch the beauties coming out of the barn: