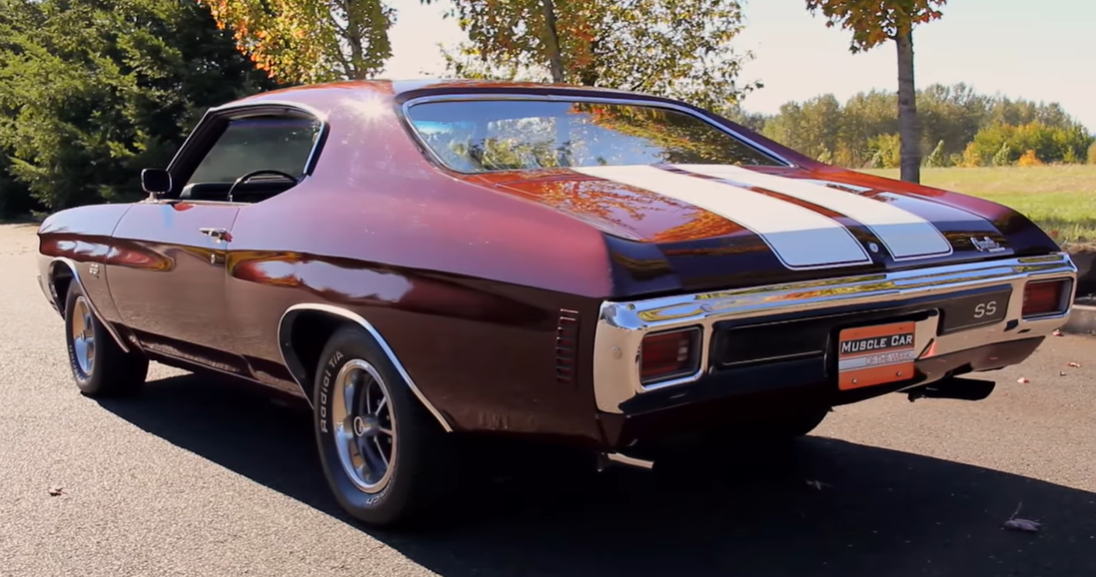 The Last Chevrolet Chevelle LS6 454 Built in 1970
Beautiful 1970 Chevy Chevelle Collector Car!
The Chevelle was one of the most successful Chevrolet muscle cars of all times and what we have here is a prime example in excellent condition.
There are many rare classic cars part of the Brothers Collection, but this one is considered to be the last one of its kind.
This stunning 1970 Chevrolet Chevelle has come off the production line with the SS package as many others, but what makes it really special is the snarling 454 cubic inch V8 engine under the hood (LS6-code) and the fact that this is believed to be the last LS6 Chevelle built in 1970.
See the video to learn all about it from Kevin Oeste. Watch, Enjoy…
Source: Youtube/MuscleCarOfTheWeek