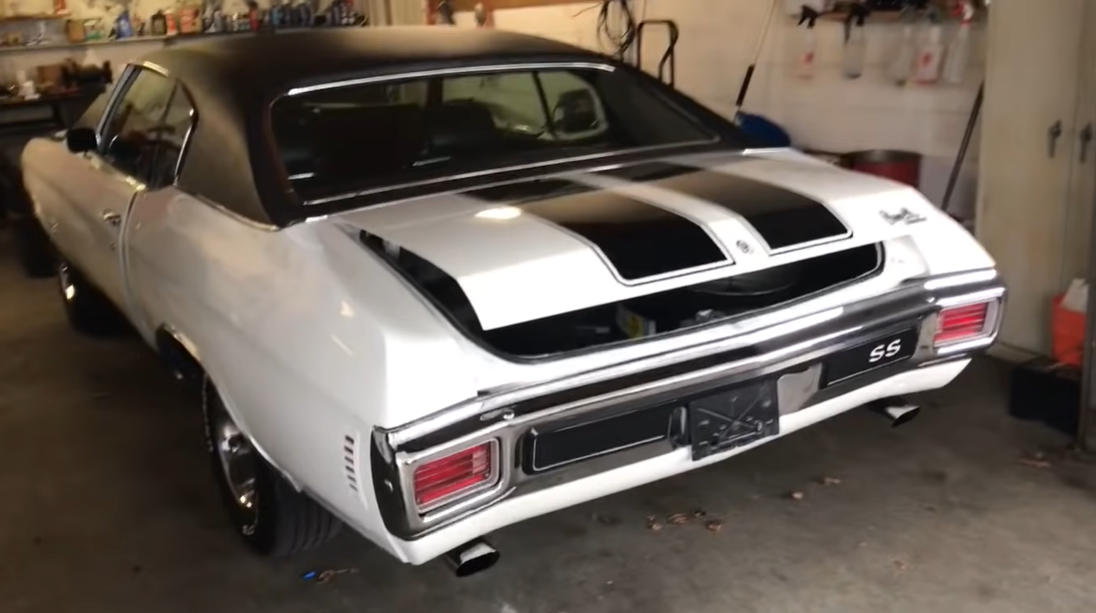 Special 1970 SS396 Chevelle 2-door Tracked To A Small Shed In Tennessee
This Chevelle is now the earliest "known" 1970 Chevelle SS built at the Atlanta, Georgia assembly plant to surface to date. The 825th unit at the Lakewood assembly plant 1970 model production run was hiding for years in Tennessee.
The car was purchased new in Tullahoma, TN and relocated to Michigan for few years before coming back to TN to hide.
"I heard about this car for being a super early seventies Chevelle Super Sport and it turns out exactly what I thought it is very fun car.
The car was finished in code 10 white with the b4 black vinyl top upper at Atlanta Georgia plant. It did not come with the cowl induction and stripes, those were added.
"This is a matching number engine car … we've got a replacement of radiator cap … the fan has been replaced with different version … the distributor has been changed…It's a typical 70 Chevelle SS that had quite a few add-ons and your typical 90s facelift restoration" added Patrick Nichols.
For more information, in details, listed to the video below:
Source: Patrick Glenn Nichols Musclecar Barn Finds