Street-Race Legend 1966 Chevrolet Chevelle SS396 is a Barn Find After Over 30 Years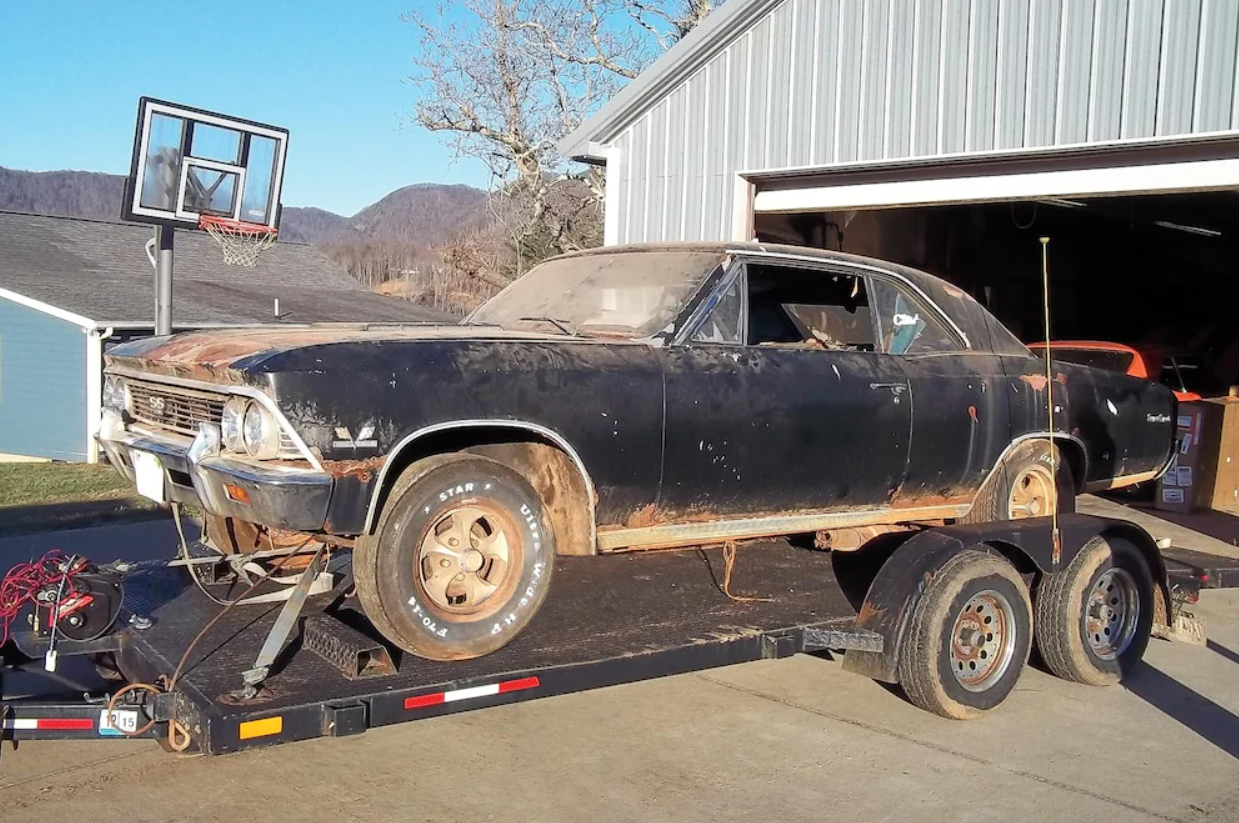 Yes, this 1966 model Chevrolet Chevelle is a real SS396, but the car's local history is what elevated the blood pressure of a certain local enthusiast named Jonathan Large.
He was one of many amused by the sight of this Chevelle off Dobyns Road outside the little mountain town of Claudville, Virginia.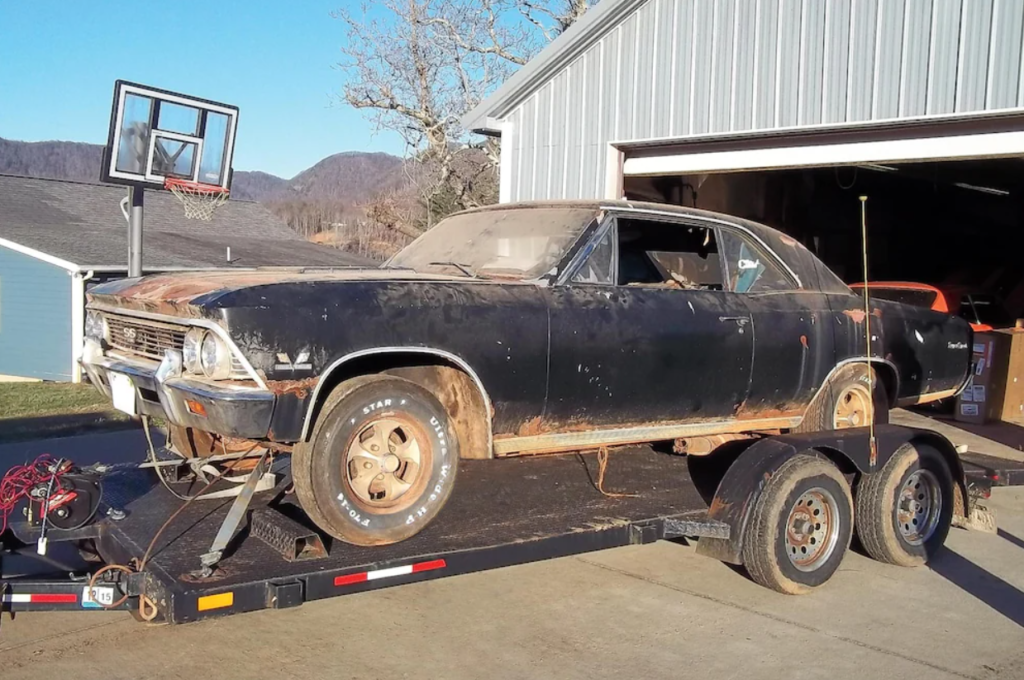 "Yeah, everybody saw it. The car had been sitting on a back road under that hay shed since 1980," Jonathan recalls.
"The dad wouldn't sell it. Then, four years ago, he gave it to his son, Mark."
Every time Jonathan would run into Mark Heath, he would ask, "What's going on with that car? Are you going to sell it?"
Mark's father, David—Blue Ridge High School class of 1968—bought the Chevelle in 1973, several years after he came back from Vietnam.
"I gave it to my son. He was going to restore it, but he was just starting a family and building a house, and he wasn't able to put the money in it," David tells us.
Jonathan recalls vividly the night in 2015 when Mark Heath called about selling the Chevelle.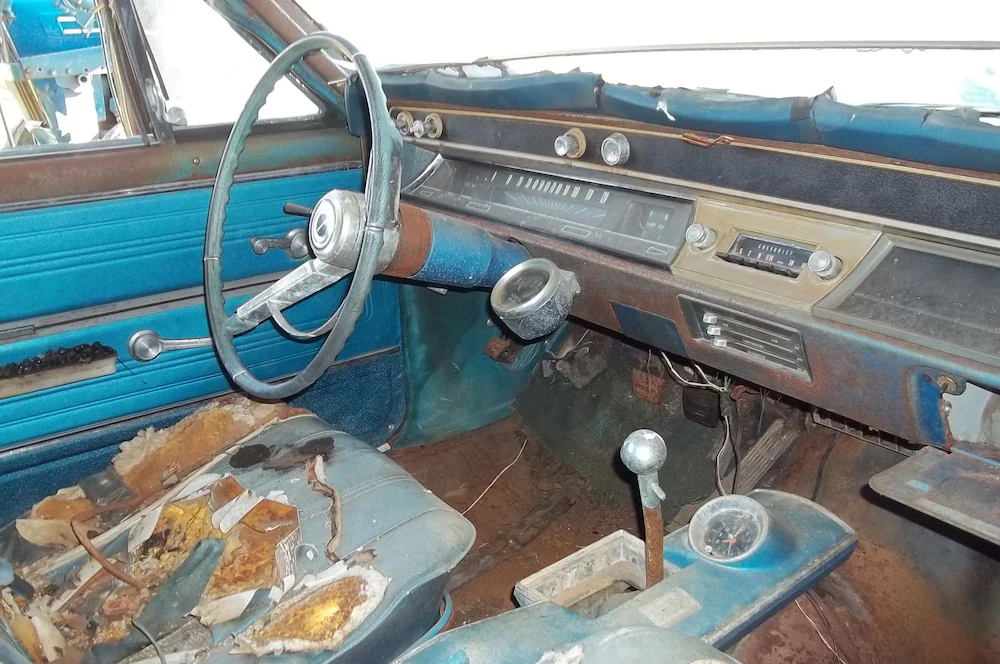 "My words were, 'I'm out of town. Do I need to come home tonight?'"
Mark knew Jonathan wanted the car in a major way. There was no need to rush home.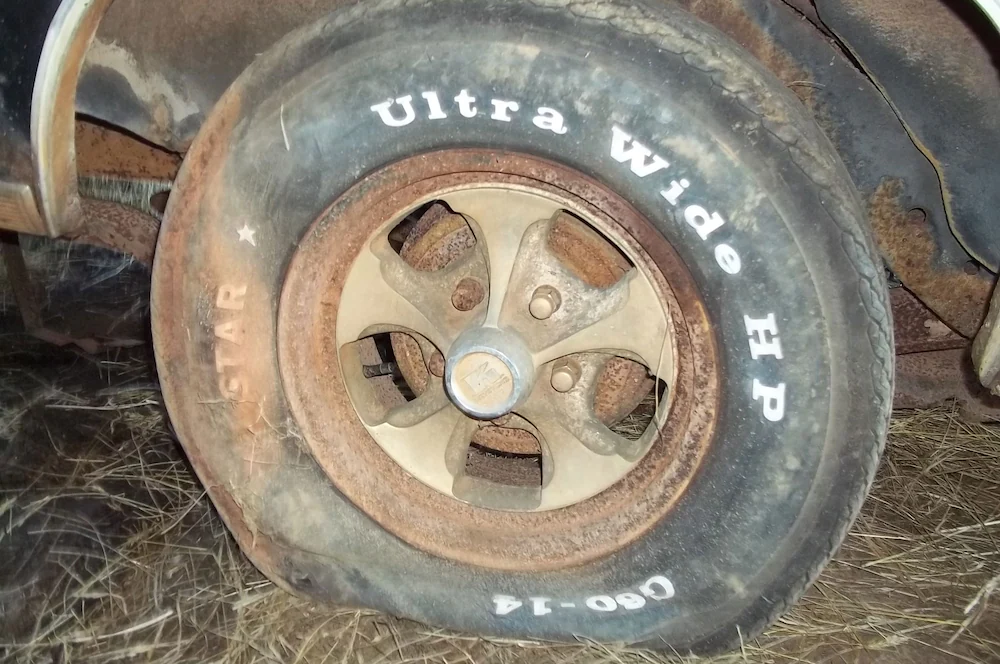 David was glad Jonathan bought the car to "restore and put back in good shape."
What excites Jonathan most about this Chevy is the car's history as a local legend, a legend from street racing in the 1970s.
Source: Youtbe/Jerry Heasley
hotrod.com