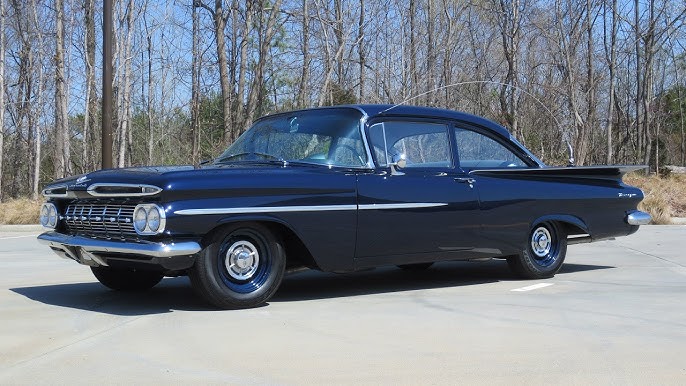 The Morning Symphony: Hear the Roar of the '59 Chevrolet Biscayne "Duntov" Patrol Car
The 1959 Chevrolet Biscayne was a full-size car produced by General Motors under the Chevrolet brand. It was available in a variety of trim levels, including the base "Biscayne" model, the mid-level "Biscayne DeLuxe" model, and the top-of-the-line "Impala" model. The Biscayne featured a sleek, stylish design with a spacious interior and was known for its strong V8 engine options.
It was also used as a police car, taxi cab and fleet vehicle. Standard features on the Biscayne included a heater and radio, with options such as power brakes, power steering, and air conditioning available. The Biscayne was available in a variety of colors and could be ordered with a variety of upholstery options. This dark blue Chevrolet Biscayne was indeed a patrol car, one of forty like it.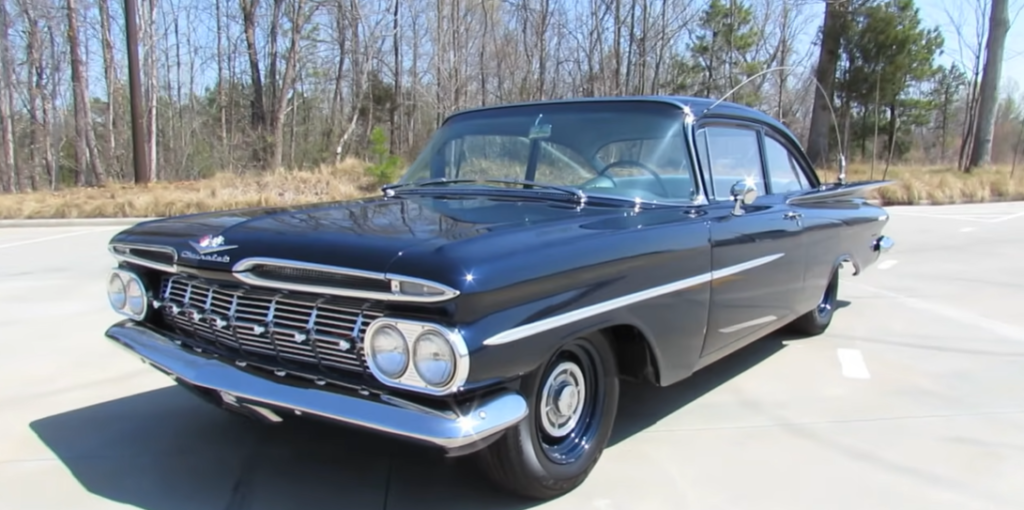 It's a bare-bones setup, with rubber floor mats, the most low-buck interior offerings that Chevrolet had, a three-on-the-tree, and an upgraded suspension. No different that most Chevrolet units that went out of the door that year. But this Biscayne has more in common with a Yenko Camaro than it does a 1959 Impala.
We say that because this is one of forty Biscayne patrol cars that were modified by Chevrolet engineer, Corvette legend and performance expert Zora Arkus-Duntov. Using hot-rodding techniques such as 11.0:1 pistons, solid lifters, and a specially-designed camshaft, he was able to increase the power of the 348ci V8 to 305 horsepower, a significant increase of 50 horsepower more than the standard 348 engine.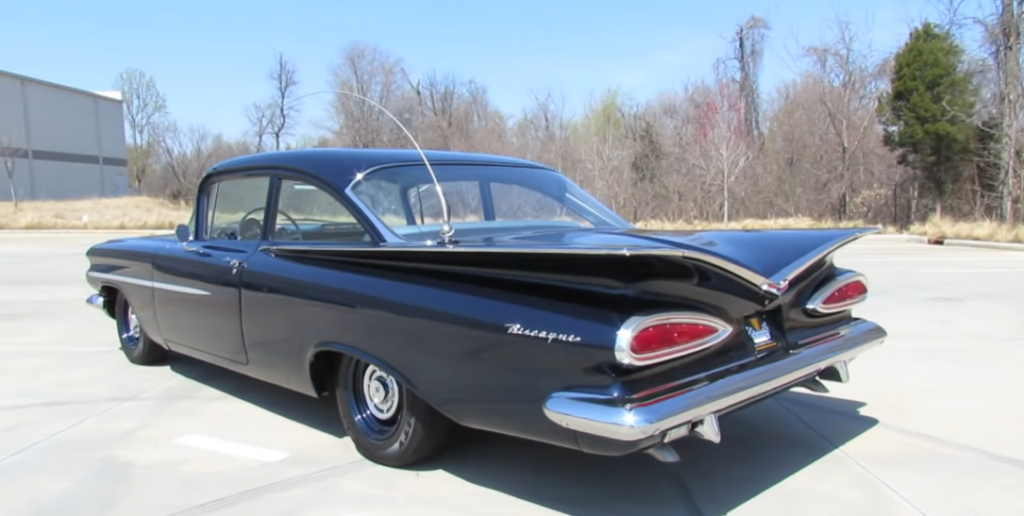 Not only was it a hot patrol car, but you could consider the Biscayne "Duntov" a legit muscle car. When Motor Trend tested on in 1958, they compared it to the Ferrari 250GT…sure, the Ferrari accelerated faster, but the Chevrolet had the top end the Ferrari just didn't have.
In an era of chrome and flash, the Biscayne looks understated and absolutely sinister…just the way we like them. And the noise of that Duntov-tweaked W-motor at idle is delicious.
Turn on the speakers and take it in: The Sound of Power.