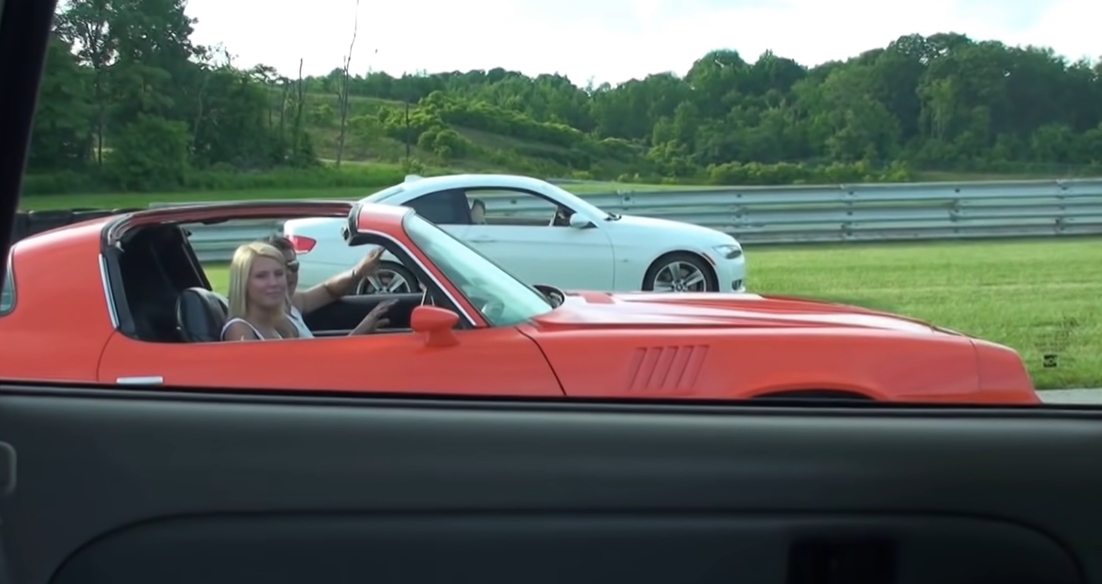 Guy in ProCharged Denali Embarasses 1979 Camaro's Driver In Front of His Girlfriend
Procharged Denali embarasses kid in front of his girlfriend
In this one, we check out the star of the show that is none other than a GMC Yukon Denali. Normally, this would be a high-end SUV that someone would pay a little bit more money for in order to get the most luxury out of their vehicle possible, however, it turns out that whoever was turning the wrenches on this thing saw a little bit different of a vision when they got the keys to their new SUV.
Instead of a versatile family hauler that provides a little bit of comfort, the owner of this thing kicked it up another level to make it a nice little sleeper on the drag strip as well !!
To just about anybody watching the race pictured here, they would probably expect the Chevrolet Camaro to jump out to a nice little lead and never look back, however, on the flipside of that coin, over here in reality, we get a completely different picture painted as the heavyweight of an SUV shows that it has enough power to hang with the muscle car as the Camaro keeps it kind of close at the beginning but after that, the driver of the SUV lays into the throttle and leaves the muscle car in the dust.
Be sure to check out the video below to watch this competition unfold in front of your eyes as you get a neat look at a sleeper that this Camaro driver probably never saw coming.
Source: Youtube/Justin87GN