1970 Dodge Challenger T/A Trans Am 340 Six Pack, Beautiful Muscular Sound – Owned for 40years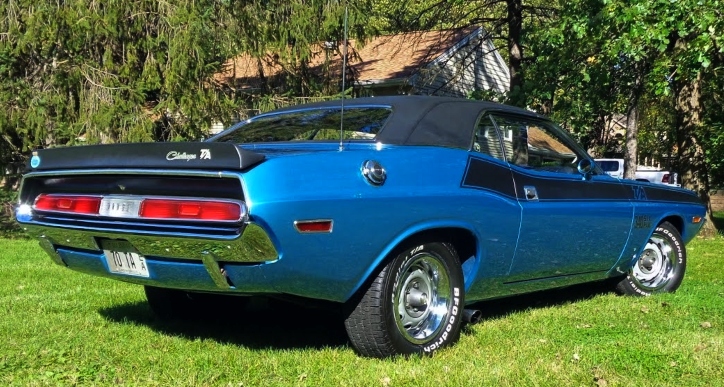 1970 Dodge Challenger T/A Trans Am 340 Six Pak in Blue
I really love the stories of car guys like Steve Lauderdale and his 1970 Dodge Challenger T/A. He's had the Mopar for almost four decades, spent eight years of his life restoring it, and while many would tell him he should not drive the car because of its value, Steve enjoys it as often as he can.
Beautiful B5 Blue paint, iconic T/A look, and the sound of the muscular small block 340 Six Pack coming from the side pipes, this 1970 Dodge Challenger will put a smile on every Mopar fan's face.
Great Car Story- imagine owning a car 40 years!
Check out the video for the full story:
Youtube/Lou Costabile