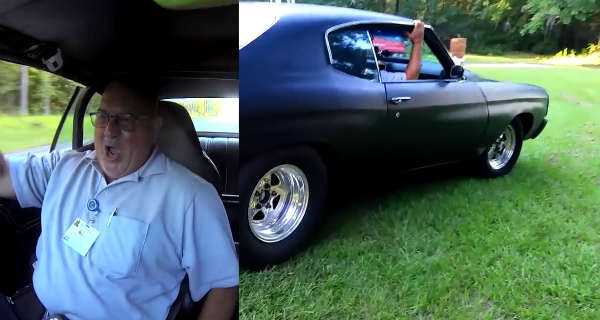 Father Goes For A Ride In 700hp 505 Big Block 1970 Chevy Chevelle!
There's nothing quite like the thrill of riding in a high-performance muscle car. For one lucky father, the experience was all the more special, as he had the opportunity to ride shotgun in a 700 horsepower 505 BBC Chevelle. Believe us when we say that this is a million times better than all the other films demonstrating people's responses to strong acceleration in some insane automobile, including the cliché footage of Tesla owners having their passengers carry a bottle of water.
This time we bring you a hearth warming story where one guy decides to do a tiny payback to his father, and take him for a ride in his 700 horsepower 505 BBC Chevelle. It is apparent that his dad loves cars as well and the grin on his face is one of the best signs you can get for this kind of stuff.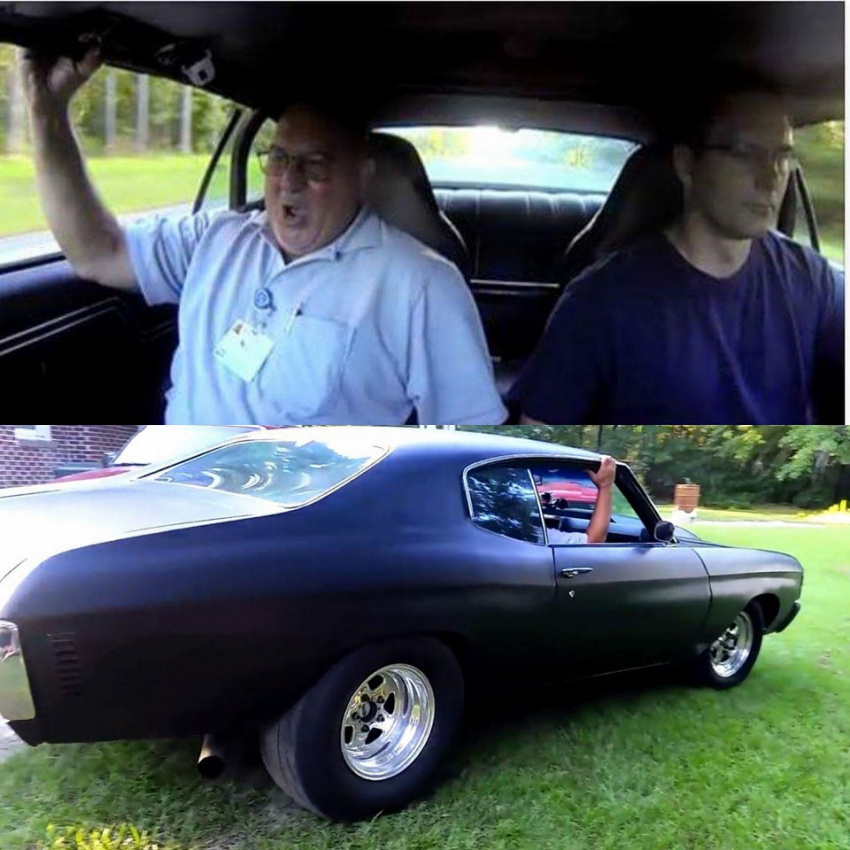 The car, a classic American muscle car from the 1960s, was lovingly restored and outfitted with a high-performance engine that could reach speeds of up to 160 miles per hour. The father, a longtime fan of muscle cars, had always dreamed of riding in a car like this, and his dream finally became a reality.
Also dad giving his son the knucks is one of the best seals of approval anybody can ever get. The only thing that we felt they should have differently is the fact that they weren't wearing their seatbelts, since those '70 style dashboards sure hurt.
Check out this awesome video of a great father and son relationship.