Father and Son Team Build a Pro Street '55 Chevy Bel Air with Over 1200 Horsepower
The 1955 Chevy is an iconic American classic car that has been a favorite among car enthusiasts for decades. The 1955 Chevrolet Bel Air in particular has always been a popular choice among hot rodders and drag racers due to its sleek, aerodynamic design and powerful V8 engine.
One such 1955 Chevy Bel Air has undergone an incredible transformation, starting out as a drag car but ultimately becoming a pro street build. This particular car packs a Scott Shafiroff built 540 cubic inch V8 engine with a 10-71 Blower that kicks in over 1200 horsepower.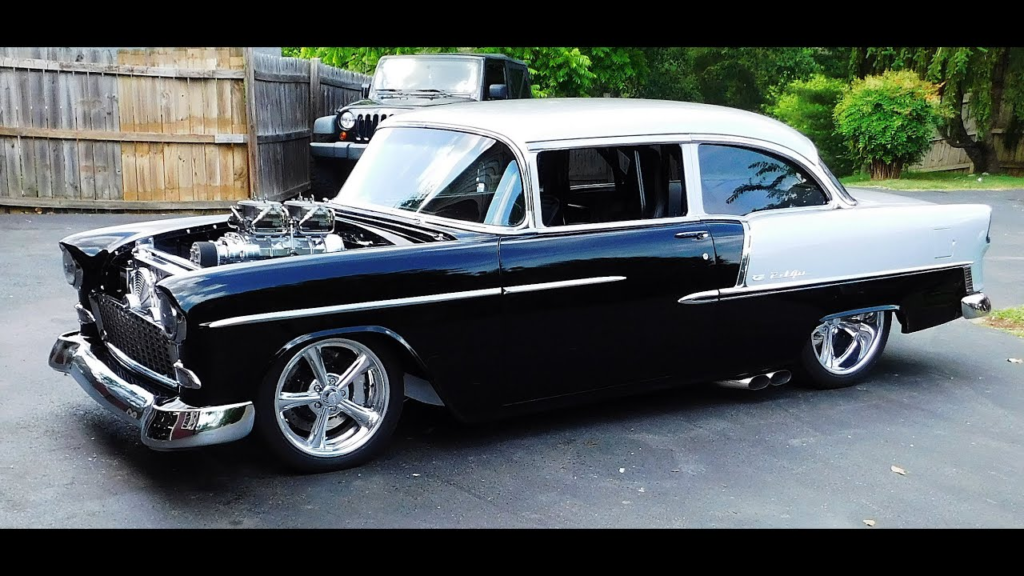 What makes this car even more special is that it has been with the same owner for 41 years. Nine years ago, the owner decided to start building a drag car, but somewhere along the way, the project took a turn and ended up being a pro street type of build.
The build of this car was mostly a father and son project, which made the experience even more meaningful. The end result was a beautiful and powerful car that boasts an impressive 1250 horsepower.
In addition to the powerful engine, the car features an all custom interior from Pro Auto Custom Interiors, which adds a touch of luxury and comfort to the already impressive ride. The car also has all the cool features that make it a true showstopper, including custom wheels, a custom paint job, and unique design elements.