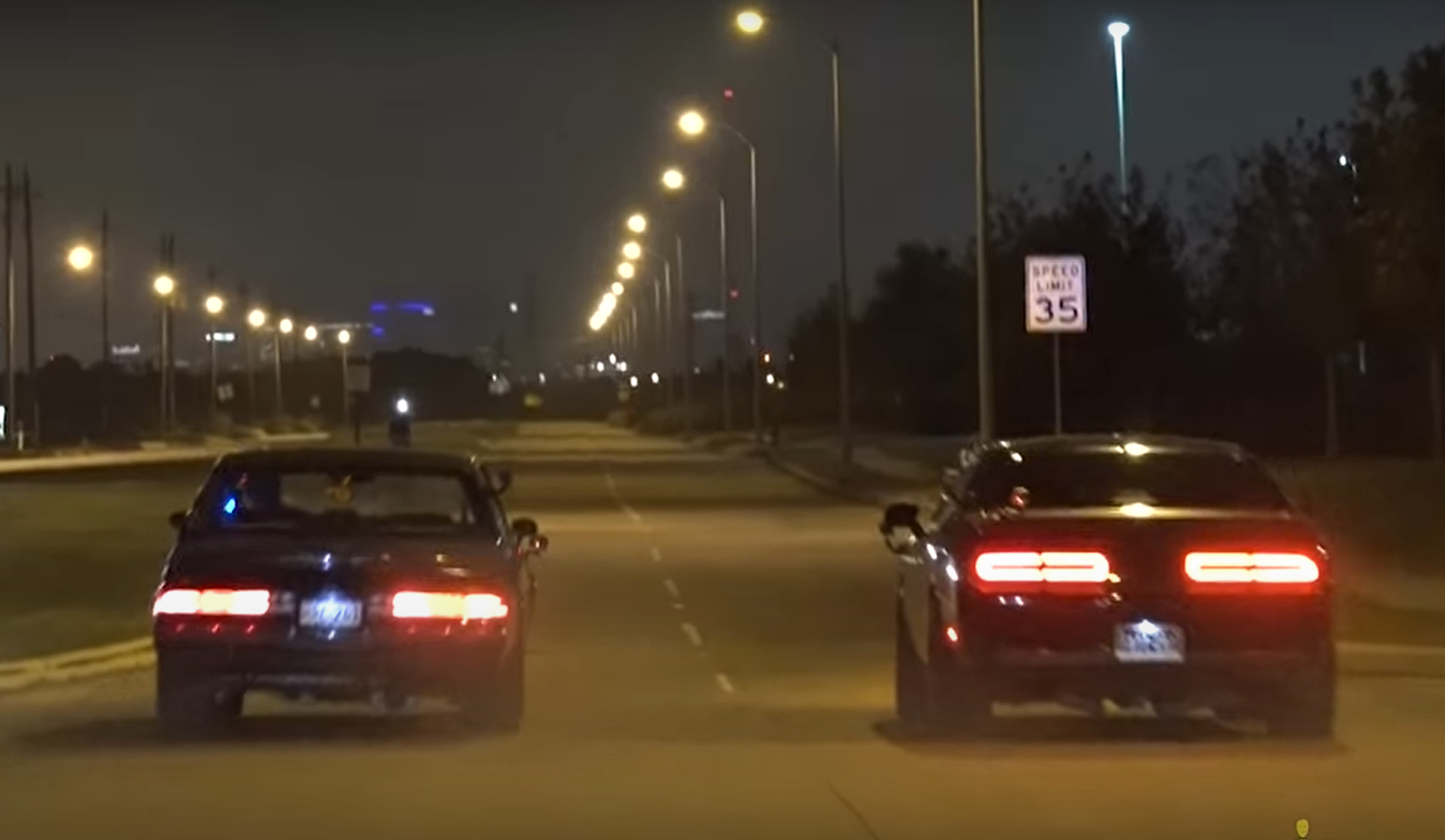 Drag Racing Legends: '87 Buick Grand National Vs. Challenger Hellcat
While all street races are against the law, some are more special than others and we're here to talk about what happens when drivers turn to such a battle in an attempt to deal with the GNeration gap. Once again, its old vs new, and in today's edition of brand new muscle against a classic muscle car from the '80 we have two very well-known competitors.
To be more specific, we are talking about a drag race between a Challenger Hellcat and a 1987 Buick Regal Grand National. That's right, somebody ripped these two pages out of the muscle car book and threw them right into the street, at night.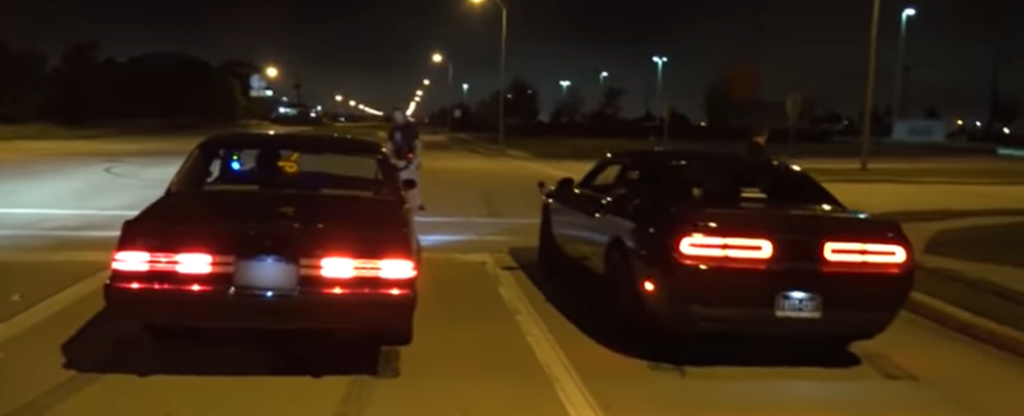 In the right lane is the legendary Dodge Challenger SRT Hellcat. At the car's production, it was the baddest car to roll off a Detroit assembly line. Equipped with a supercharged 6.4-liter HEMI V8, the Hellcat is capable of churning out 707hp.
On the left, we have the beautiful black Buick Grand National from the eighties. It was also the most powerful production car of the year (1987). It came with a turbocharged 3.8-liter V6 engine capable of producing just under 300hp. My, how times have changed.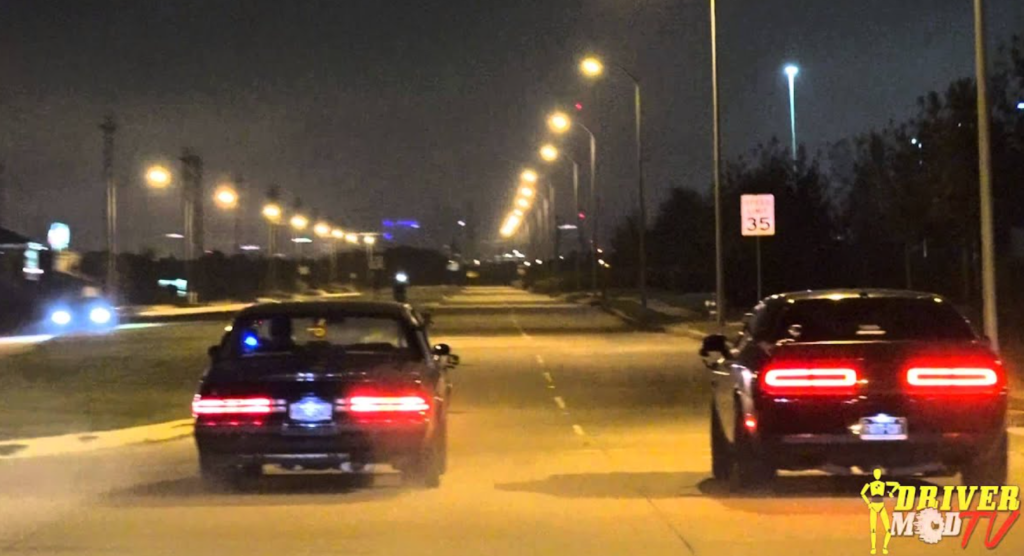 It could grind out a 13.5-second quarter mile and reach 60 mph in 4.7-seconds. Obviously, the example featured in this short video has been enhanced for performance purposes. It has a stock engine block and cylinder heads with full bolt-ons. Maximum output is estimated at 425hp.
Representing the 21-century pony car, we have one of the most muscular cats in the world, the Hellcat, which is up against his old-school "uncle", the 1980 Buick Grand National, able to smoke the tires with the force of 425 horsepower to the wheels.
A great show of the evolution of technology and performance through the years. Get ready for an exhilarating showdown as these two beautiful machines put their power and performance to the test. Don't miss the chance to witness the classic sleek style of the Grand National go head to head with the modern raw power of the Hellcat. Hit play and watch these muscle cars go at it."