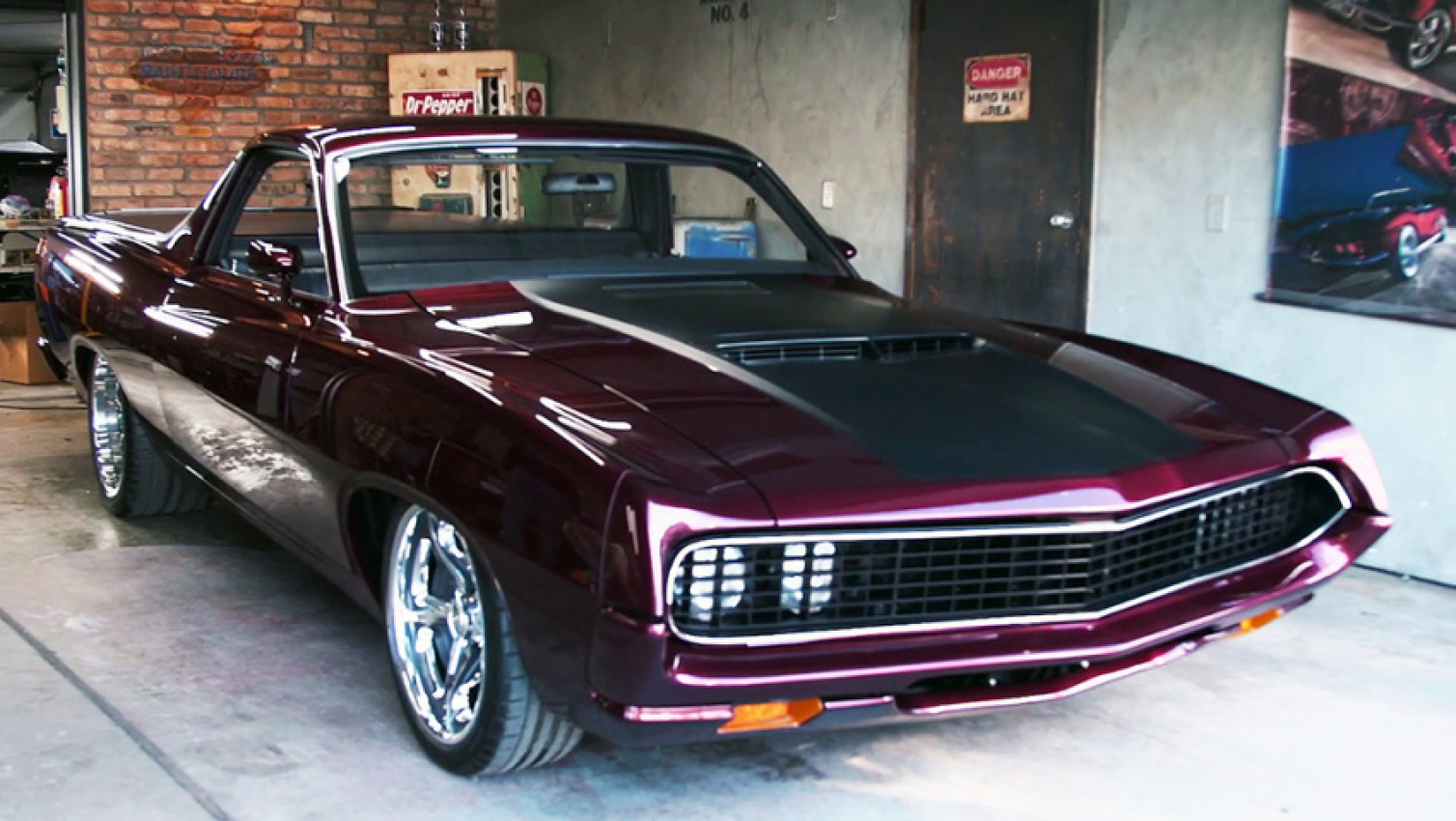 Classic Style Meets Modern Muscle: '71 Ranchero with a Bored Out 351
The 1971 Ford Ranchero was a pickup truck produced by the Ford Motor Company. It was based on the Ford Torino and shared its platform, suspension, and drivetrain. The Ranchero was available with a variety of inline six- and V8 engines, including the base 250-cubic-inch inline six and the optional 302- and 351-cubic-inch V8s. It was offered in two trim levels: the base model and the sporty GT version.
The 1971 Ranchero featured a restyled front end with a new grille and rectangular headlights. It also received a new rear bumper and taillights. Inside, the Ranchero received a new dashboard and instrument panel.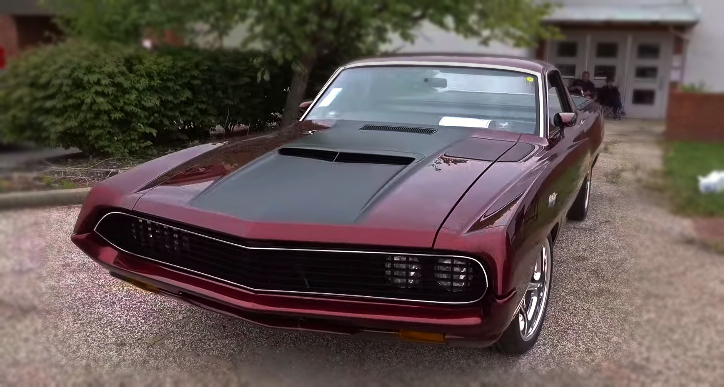 We haven't seen for a long time this kind of Hot Rod, and what we are seeing today is a custom build 1971 Ford Ranchero. Everything at this Ranchero is styled with perfection. The front end has '70 Torino style with custom billet grille which hides the headlights and the bumper has been meticulously shortened, narrowed, and tucked.
The body at this 1971 Ford Ranchero is painted with probably the most stunning body color which is called dark Maroon Pearl, as a contrast, it has a matte charcoal stripe on the hood. The interior has been completely customized with high-quality black leather in combination with chromed molding. Besides, it is equipped with Dakota digital gauges, a Lokar shifter, a Billet Specialties steering wheel, and an Alpine audio system.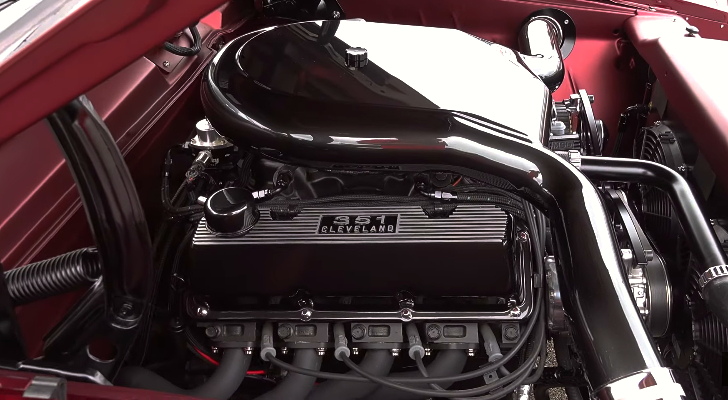 Beneath the hood, it is powered by a Ford 351 Cleveland V8 engine that was bored out to 408 cubic-inches. On top, it has a custom-built dual air intake with filters hiding under the fenders. Upfront, the stock suspension was swapped out for Mustang II coil-overs. Gorgeous Schott Accelerator d.concave wheels are equipped with Michelin Pilot Sport tires and all secured with Wilwood disc brakes on all four corners.
The 1971 Ranchero was a popular and successful model, with over 50,000 units sold. It was the last year of the first generation Ranchero, which had been in production since 1957. The Ranchero was discontinued in 1979, but it remains a popular and collectible classic truck today.// Youtube/SEMA Show