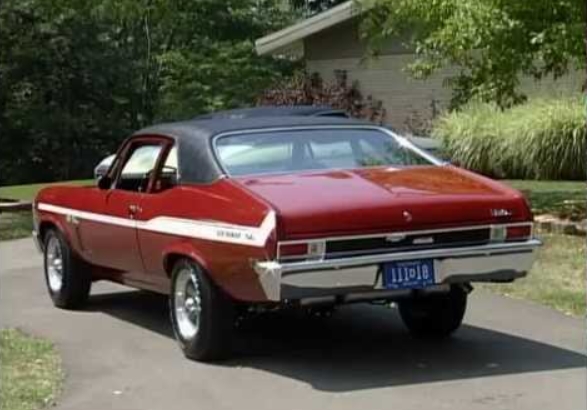 Rare 1969 Chevy Yenko Nova 427 with 450HP Dream Car – Very Beautiful Engine Sound
If you are a Bow Tie fan you know how rare and valuable are all muscle cars that came out of the Don Yenko Chevrolet dealership back in the day. These vehicles were built with light weight and high performance engines with one purpose to rule the streets and the drag strips in the late 60's and early 70's.
While the Camaros and Chevelles are highly priced collectible muscle cars today, the 1969 Chevy Yenko Nova is the real deal.
This particular example is on of 37 produced, approximately 10 known to exist and only one of the two painted in Red and optioned with the Super Sport package.
This beautifully restored Red 1969 Chevrolet Yenko Nova is probably the rarest of its kind. It has the light weight package that combined with the 450 horsepower 427 cubic inch V8 engine makes this little Chevy Nova a screaming performer.
Youtube/Legendary Motorcar