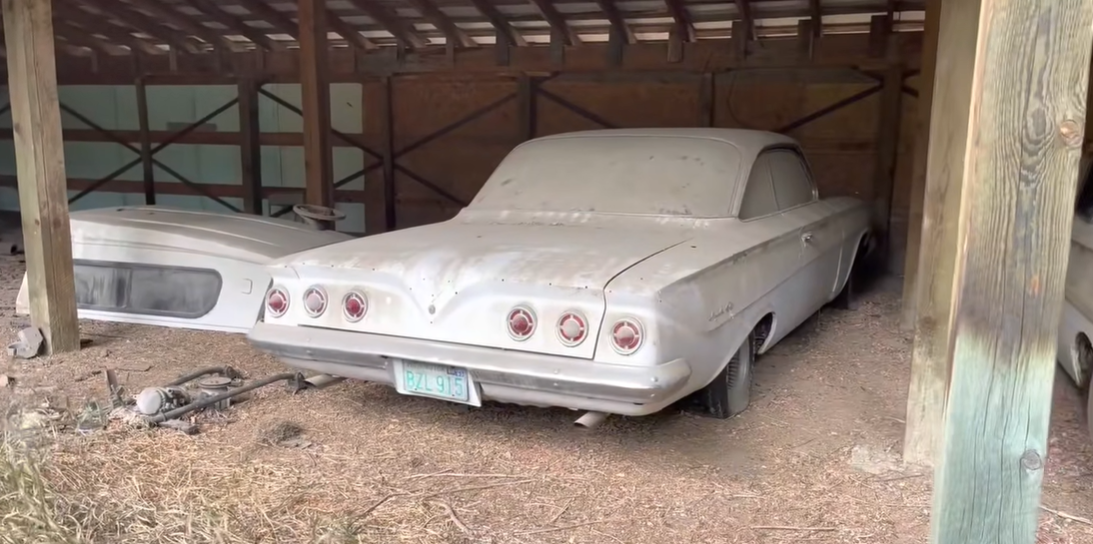 From Dusty Garage to Classic Cruiser: '61 Chevy Impala Resting in The Garage For Over 28 Years
The 1961 Chevrolet Impala was a full-size car produced by the Chevrolet division of General Motors. It was available as a two-door hardtop, four-door sedan, and convertible, and was built on a 119-inch wheelbase platform. It was powered by a variety of inline six- and V8 engines, with the option of a four-speed manual transmission or a two-speed automatic.
The 1961 Impala featured new styling that included a more squared-off roofline and a shorter front grille. The interior was also updated, with a new dashboard and instrument panel. The car was available in a range of trim levels, including the base model, the sporty Super Sport (SS) package, and the luxurious Bel Air.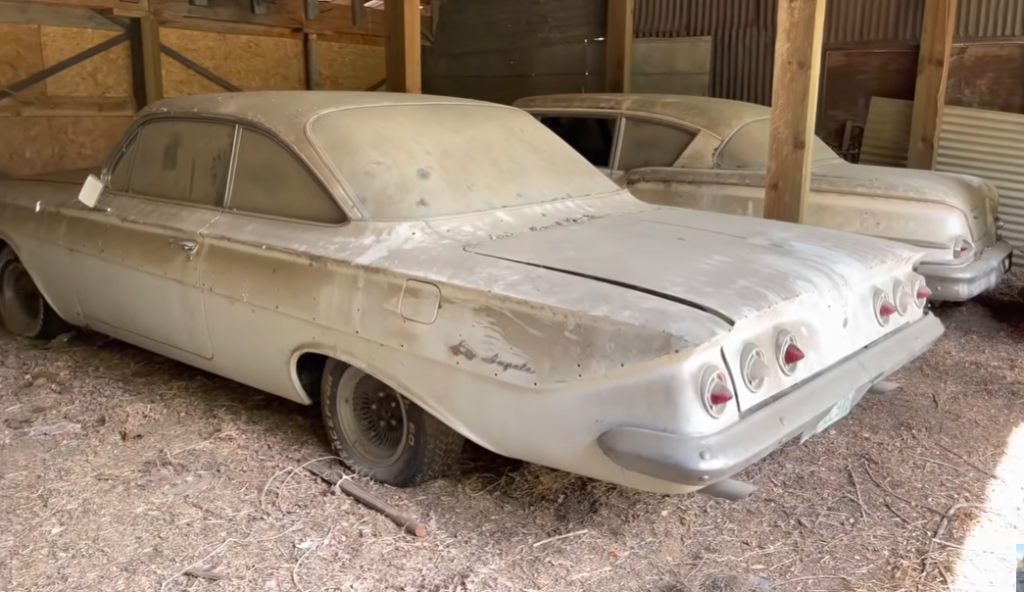 We all have heard about amazing barn finds from time to time, in this story we will tell you about a 1961 Impala that was parked for 28 years in a barn. The story is posted on YouTube by the Dezzy's Speed Shop channel, he records the journey to the car and it seems a long way to reach there.
He meets the owner and they start discussing the vehicle: the owner tells the story how he only drove the car once when he first bought it and then the car was resting in the garage for around 28 years.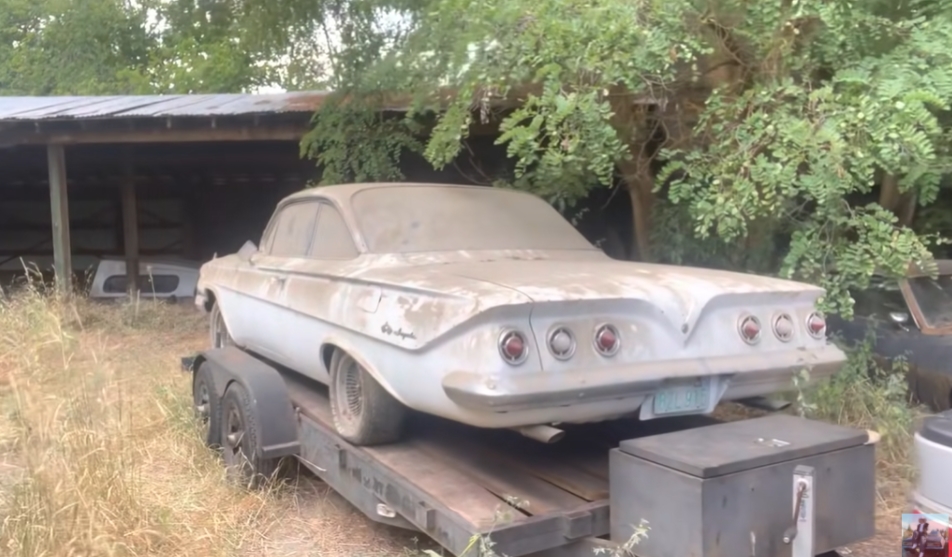 The car is filled with dust, the owner says he doesn't know exactly what kind of engine it is, it could be a 283 or a 327, it had the ram horn exhaust thing on it, just don't have a carburetor. The exterior is dusty just like the interior but the car doesn't look awful considering how long it has stayed in a garage.
It took one hour to move it from the garage and load it but it's all worth it. The car is a 1961 Chevrolet Impala, which finally was saved from sitting in that garage for almost 3 decades.
The 1961 Impala was a popular and successful model for Chevrolet, with over 700,000 units sold. It is now considered a classic car and is often sought after by collectors. We hope soon we will have the update of the make over put over this vehicle. // Youtube/DezzysSpeedShop