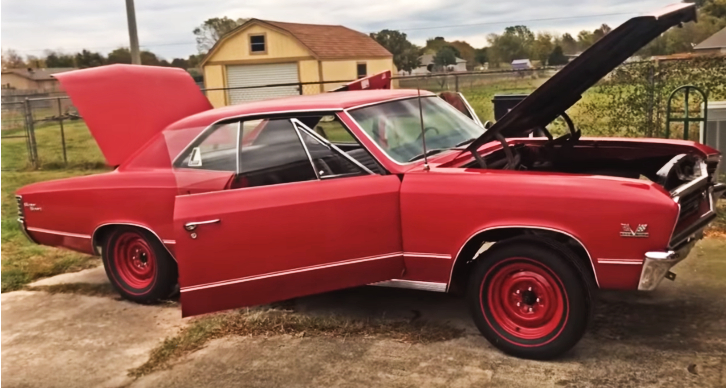 Stunning Barn Find Discovered!!! 1967 Chevelle SS396 L78 Hiding In Small Midwest Garage!
In today's video, Patrick Nichols brings us a 1 of 612, ever made 1967 Chevelle SS396 L78, which has been hiding in a garage in a small Midwest town.
The car's history is great and it has spent the sixties and the seventies at the race track showing the competition what it can do at the drag strip.
Believe it or not, this car has the original paint and the original interior, which we all know is no easy feat for a car that has seen some racing.
"Epic 1 of only 612 ever produced 1967 Chevelle SS396 L78 found parked 45 years in a small Midwest garage. This car was raced in the late 60s and early 70s and then hidden away and preserved 45 years. Original paint and interior is absolutely unbelievable. This would most likely be the best surviving Bolero Red 1967 Chevelle SS396 L78 on the planet!!!"
Check out the amazing video and let Patrick take you around this great vehicle painted in original Bolero Red.
Source: Youtube/Patrick Glenn Nichols Musclecar Barn Finds