One of The 47 Only Built – 1969 Oldsmobile 442 With The W-30 Outside Air Induction Setup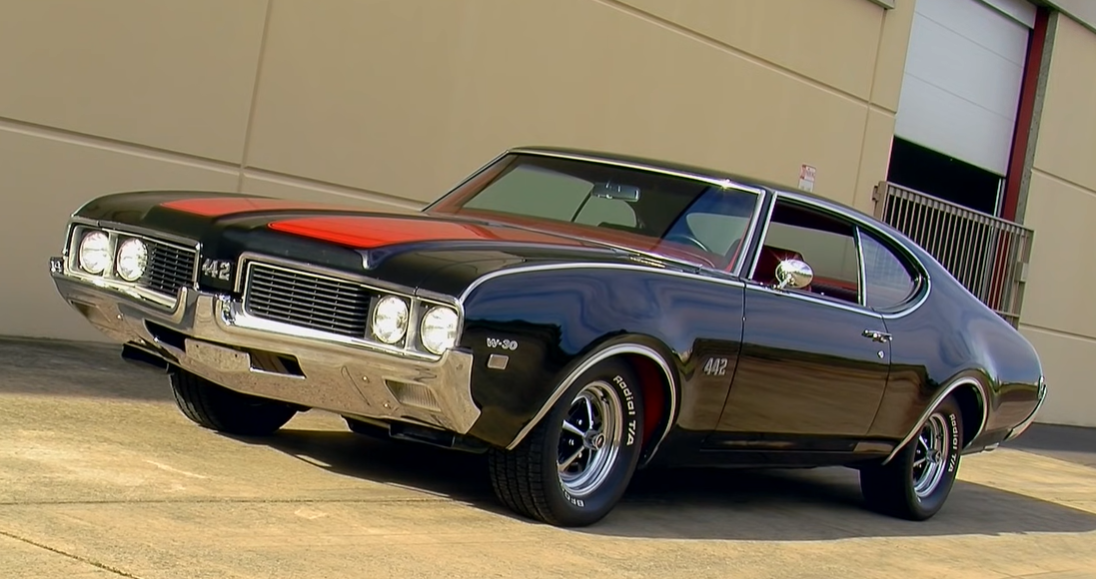 It has been chosen for the muscle car of the week award and now we get to see it too, the 1969 Oldsmobile 442 W-30.
There is the host standing next to it and he is going to tell us all about the car, where it comes from and what it carries under that rough looking exterior. Well what could we expect from a muscle car anyways? A lot of muscle under the hood and some wide tires that ready to be ripped off on the asphalt. That is the true purpose for the muscle and we aren't scared to try it out.
This is one of the 47 only built 1969 Oldsmobile 442 and we are going to tell you why. Featuring the 360 HP engine under the hood the W-30 option, so why it is different?
Well it is so because it is a Canadian car. Before it got its own production line, the Oldsmobile was a cut down version of the Cutlass. Ever wondered from where the 442 number comes from? It is coming from the next.
It has 4 four barrel carburetor, a four speed transmission and a dual exhaust system. Now we know how the name got there and in the 1968 it became a car on its own, not being a Cutlass in half.
It is one of the 47 cars because the series of 47 cars were ordered by a Canadian dealership. They asked for the black color and the red two stripes on the hood and on the hard top too. That's why we say that it is a Canadian version, they were shipped on 1st of April 1969.
GM of Canada has the paperwork done on this car, listing all the parts that are included and what the buyer is getting from the factory. What a deal the 1969 Oldsmobile 442 was!
Source: Youtube/MuscleCarOfTheWeek