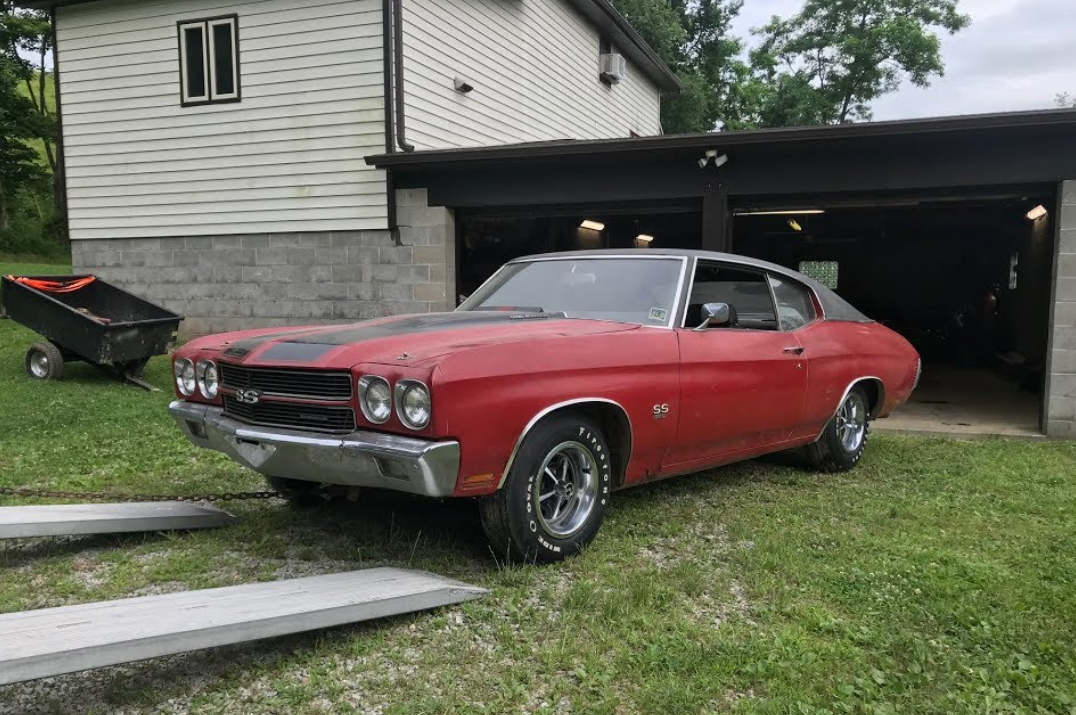 Survivor Cranberry Red 1970 Chevelle SS396 4 Speed Sees Daylight After 40 Year Hibernation
Survivor Cranberry Red 1970 Chevelle SS396 4 Speed
This ultimate Cranberry Red muscle machine 1970 Chevelle SS396 4 speed was purchased new in Pittsburgh PA and never left the area. It has been parked in a small basement home since 1978 in Washington, PA and never moved.
As you can see, the cranberry red 1970 Chevelle SS 396 L-34, original paint, original engine, original transmission, original rear axle, original interior, original wheels, a lot of patina for the 40 years It's been parked.
This car was built the third week of December 1969 and you can see the patina and the dust and the build-up, but this car still remaining an enormous amount of original equipment, very few things have been changed.
In the video below you have the chance to see this ride in details, explained from the very known Patrick Glen Nichols which really got big knowledge about the old cars:
Source: Patrick Glenn Nichols Musclecar Barn Finds