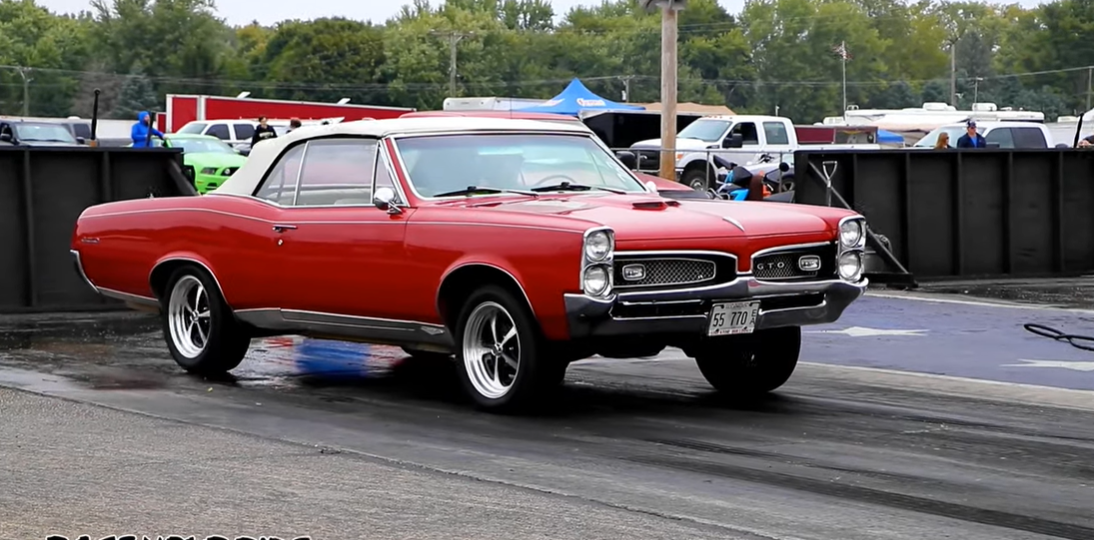 1967 Pontiac GTO 400CI 325HP Drag Racing Vs Modern Muscle Cars
This rare 1967 Pontiac GTO Convertible was acquired by Bob Bute from its original owner, he shares this amazing GOAT and was with very well preserved originality, but needed a lot of mechanical work.
After he rebuilded the 400 cube V8 power plant and upgraded the rear end, Bob decided to take the stunning 1967 Pontiac GTO to Byron Dragway.
The vehicle was lined up against some modern muscle cars, but Bob did an awesome job considering it was his first time running down the 1/4 mile since the 1970's.
This is nothing fascinating in terms of ET's, but for sure a real treat to see such a beautiful classic flexing muscle at the track.
Check the video below to see the Convertible '67 GTO drag racing at Byron.
Source: Youtube/RACE YOUR RIDE