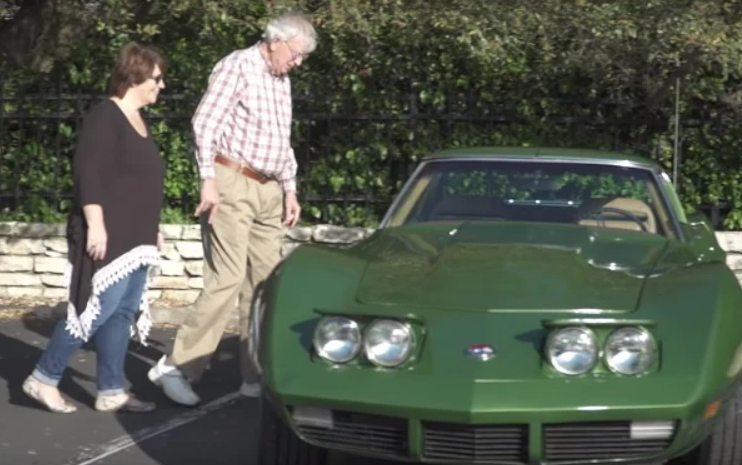 Sold His Iconic 1973 Corvette Stingray And Proposed to His Girlfriend – Father Gets the Surprise of His Life Many Years After
To many young men and women owning a sports car is a rite of passage, many enthusiasts have a lifelong passion for sports cars.
For the practicality sake a lot of owners end up selling their beloved sports cars, sometimes it's because they start a family or put a down payment on a new home.
In particular a young man sold his iconic 1973 Corvette Stingray and proposed to his girlfriend. His girlfriend had two young children, a girl and a boy, he ended up raising them like they were his own kids.
40 years later he received the surprise of his life.
As he was walking out to a restaurant parking lot with his family, he spotted a 1973 Corvette Stingray and was reminded of the car he owned once. After gazing at the vehicle endlessly, his daughter hands him over the keys. His reaction is so emotional and it is such a joy to watch this joyful moment.
This story's best part is that he never tells why he sold the car, but love was the reason he sold it.
What an amazing surprise.
Source: Youtube/A Stay Above The Rest – Vacation Rentals