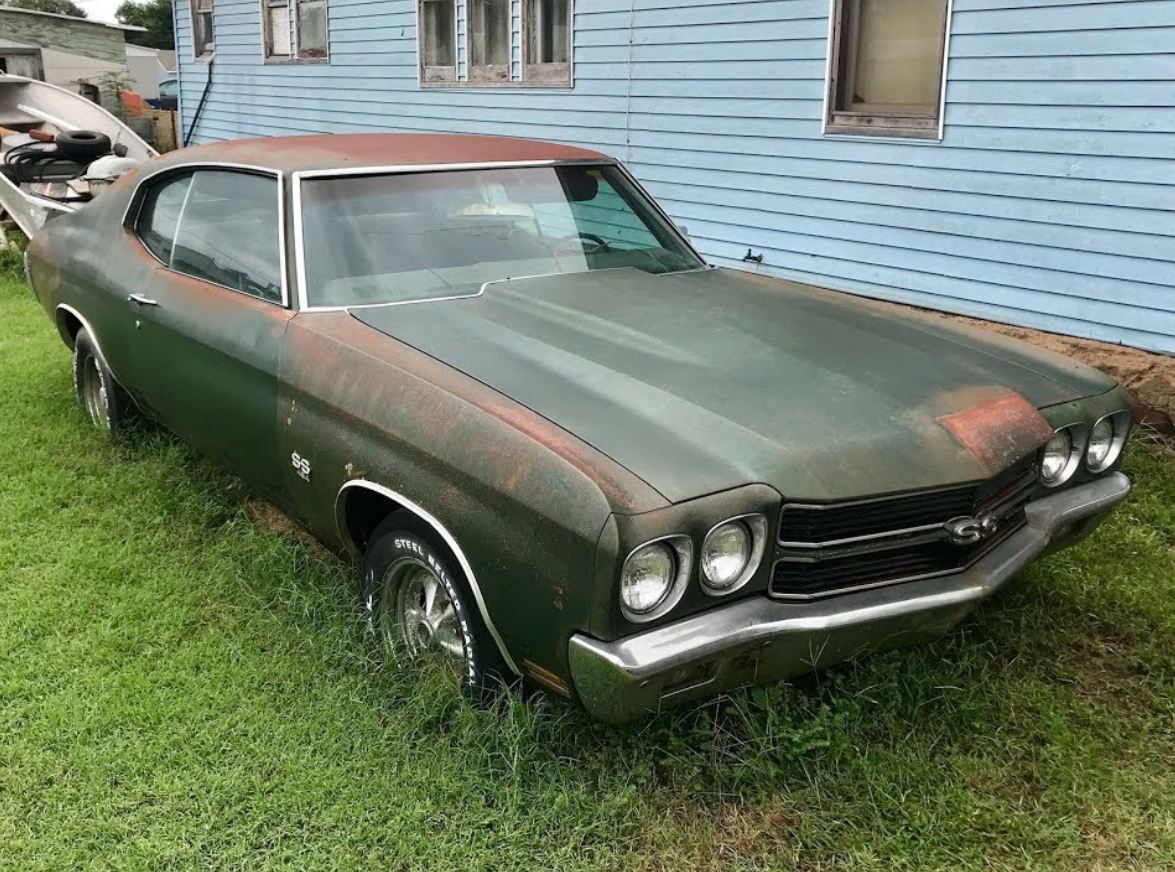 1970 Chevelle SS454 Found Parked Beside A House Over 30 Years In Oklahoma!!!
Once again we bring you a video that was made by Patrick Nichols, one of our favorite guys when it comes to barn discoveries, of real classic muscle cars, and today as always he does not disappoint.
In today's video he tells us how he heard of a green on green 70's Chevelle SS454, that the owner decided to park right next to his house for 33 years.
Patrick gives us all the information about it and he really knows how to tell a good story, since most of these kind of classic cars have one.
"This super cool green/green machine 1970 Chevelle SS454 LS5 M22 has been parked in its current location since 1985. It was assembled at the Arlington, TX plant in Forrest green with green bucket seat interior. The current owner has owned the car since 1971."
To be honest, it hurts us to see cars that have been neglected for so long and are left to battle mother nature by themselves, as they slowly loose the battle with the elements, but there is not much we can do about it then share the story so everybody can see it, so play the video and enjoy.
Source: Patrick Glenn Nichols Musclecar Barn Finds