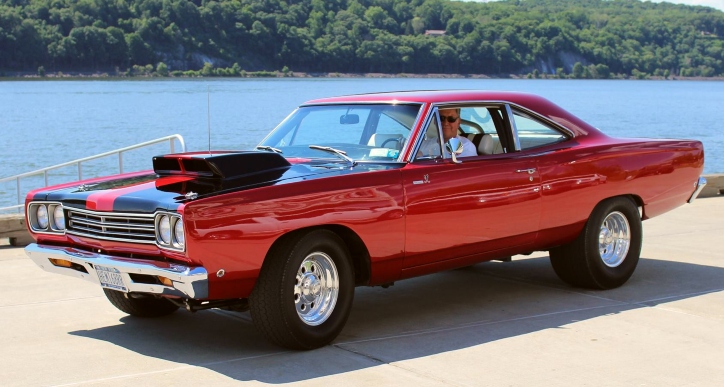 Plymouth Road Runner 572 HEMI Gifted From Dad as a Graduation Present in 1968
Wild '68 Plymouth Road Runner Keith Black 572 HEMI
"I remember this Plymouth Road Runner from high school. One of the guys got it from his dad as a graduation present in 1968. He brought it up to the auto shop (my major in high school) and we cut up the inner fenders for fender well headers. It was a 383/4 speed car, he blew it up after two years and sold it. The new owner did not do anything with it for a month, and my buddy bought it. All he did was drag race it every weekend until 1992 when I acquired it for $2,500 with 26,000 original miles"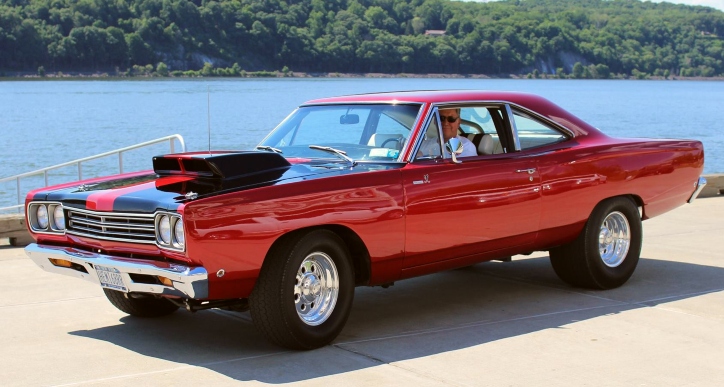 George bought the 1968 Plymouth Road Runner with four engines, couple of 4-speed trannys and Dana 60 rear. The interior was gone, it had only a drag bucket and bolt in roll bar. During the last 30 years he went through a 383, 426 Stroker, 426 HEMI and the current 572 Keith Black. The 4-speed trannys went away after blowing them up power shifting and then George also had two pro-built 727's. One with 4.88 and the other with 4.30 rear gears.
George had a Tunel Ram and pair of 1050 carbs topping the 572 engine, and now has a For Hemis Only dual quads.
The last time he raced the 1968 Plymouth Road Runner was about a decade ago running 10's. George believes that with the new 750 lift roller cam he could dip into the 9 seconds. The engine was freshened up 20 years ago, and when dyno tested with single Dominator it kicked in 751hp at 5,300rpm and 887hp at 7,000rpm.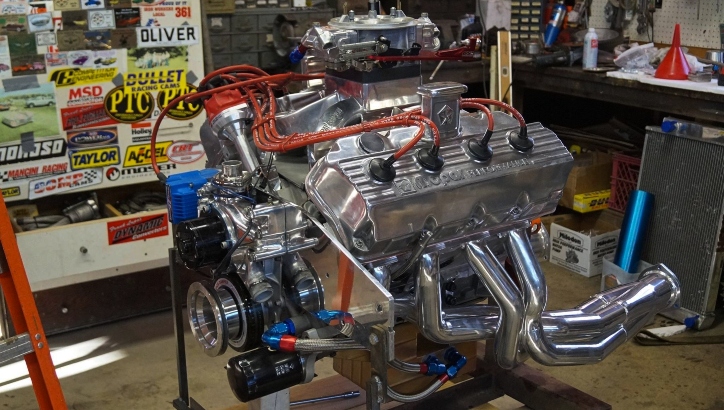 Keith Black aluminum block, 4.50 bore x 4.50 stroke, SCAT crankshaft, 8 bolt mains, Oliver Racing rods, Diamond 11.5 to 1 pistons, Cam Motion solid roller cam, Isky EZ-Roll roller lifters, Smith Brothers push rods, Stage V HEMI big valve heads.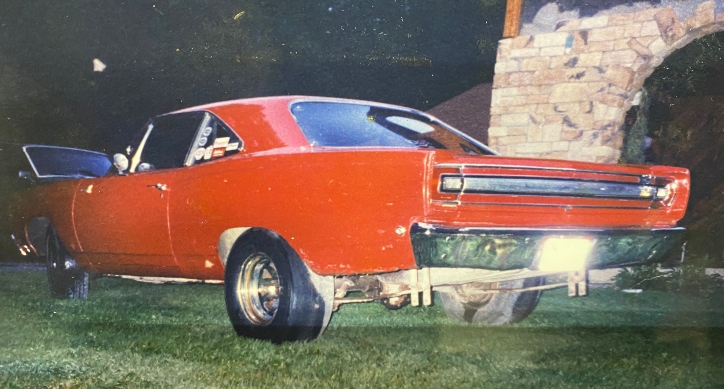 TTI exhaust with electric dumps, PTC 4000 stall convertor, 727 race built reverse manual transmission, gear vendors overdrive, Mark Williams chromoly driveshaft, Dana 60 rear end with 3.73 gears, superstock springs with snubber, fuel cell, battery in trunk.
Source: Hot American Cars