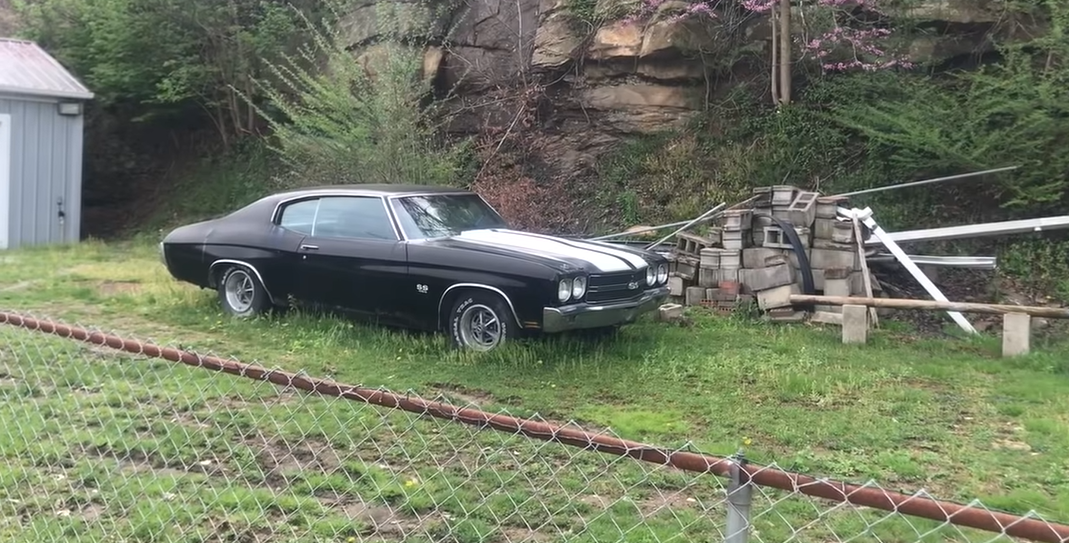 Kentucky Woman Pulls a Revolver When Asked About Her 1970 SS454 LS6 Chevelle!!!
Today we will see a 1970 Chevelle LS6 with black and white stripes owned by an old woman which is very protective for her car.
Patrick Glenn Nichols Musclecar Barn Finds will do a lap around the car but not up close because of its owner which is not very friendly. The car stays there for a long time but there is no information how long. "Everyone in this area claim to be LS6 car and sits here since her son passed away years ago. I had photos but never a video of the this car."
Patrick: UPDATE!!!! THE SON IS ALIVE AND WELL AND INFO FROM SOURCES WAS INCORRECT. This holy grail 1970 Chevelle LS6 SS454 from my understanding of info from individuals who live in the area has been sitting in this woman's yard for many years. She was very protective of the car and went inside and brought out a revolver hand gun to hold as she made it real clear that the car was a subject that was very hard to talk about and it wasn't for sale. I respectfully left and did a drive by video before driving away.
Watch the video below:
What do you think?