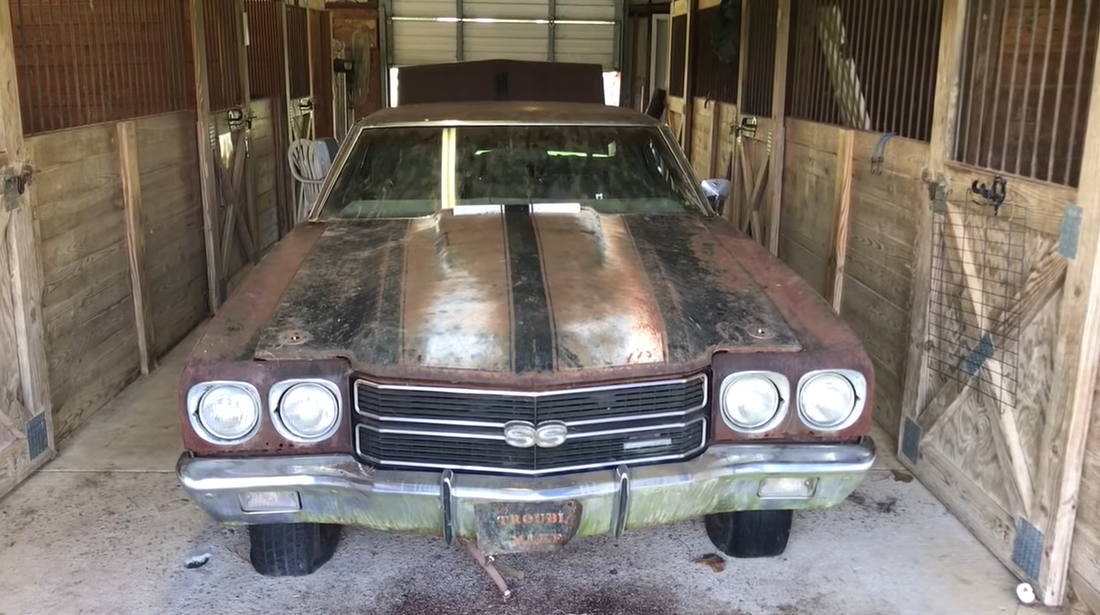 "Trouble Maker" 1970 Chevelle SS454 LS5 Found Parked Behind A North Carolina Mobile Home!!!
The "Trouble Maker" Black with White Stripe 1970 Chevelle SS454 LS5 automatic was found parked behind a mobile home in rural North Carolina. The car hasn't seen the road since 1985.
Nicknamed the "Trouble Maker" a Tuxedo black 1970 SS454 LS5 T400 3.31 found parked behind a mobile home in North Carolina many decades. The car still retained its original engine and 3 buildsheets.
Two were from the other cars in close proximity coming down the Leeds plant assembly line. A true documented Leeds plant squared stripe example.
"I authenticated and issued a certificate for this car for the owner as well as assisted him into the National LS5 Registry. I found it a new home in the Chicago area and it's currently receiving a frame off restoration."
Watch this cool video of this barn find below:
Source: Patrick Glenn Nichols Musclecar Barn Finds