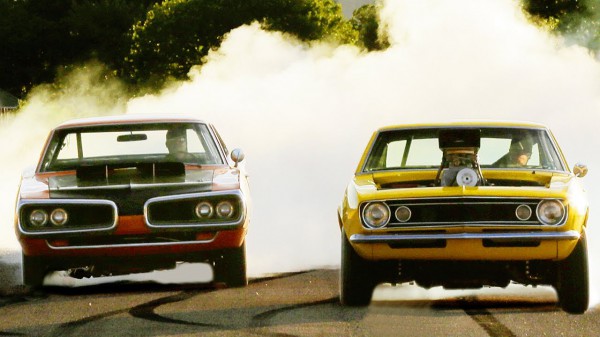 '67 Crusher Camaro and '70 Super Bee Running the 1,500-Mile Burnout-Fest!
Roadkill presents Freiburger driving the Super Bee versus Finnegan who sits behind the '67 Camaro`s wheel.
The trip starts from Los Angeles to Salt Lake City and are coming back hit the Midnight Drags at Rocky Mountain Raceways. Which car will do better job on the 1,500 mile-road?
The Crusher Camaro producing 700 horsepower is HOT ROD's project car that has been tinkered most. It exists for 20 years till now at the magazine. Whereas the 675hp Hemi ¹70 Dodge Super Bee is David Freiburger's first car, which he had in possession for 30 years.
The 1967 Crusher Camaro was sold at $700 in 1994 during California's car-crushing program. Supposedly, the car was rescued from the crusher`s room.
The history of this vehicle lists various engines the most recent the 489ci bi-block (4.280 bore, 4.250 stroke) with 9.3:1 compression. Moreover, there are 224-at-0.050 Comp hydraulic roller cam, a Weiand 8-71 supercharger with two Holley 850HP carbs, and Holley oval-port heads.
The motor delivers 700 horsepower and 720 pound-feet of torque. Theere is Gearstar 4L85E transmission and 3.50 gears.
There is 10:0:1-compression at the Freiburger's ¹70 Dodge Super Bee, a 484ci Hemi featuring ported iron cylinder heads, and a Comp solid roller camshaft.
This is just amazing!