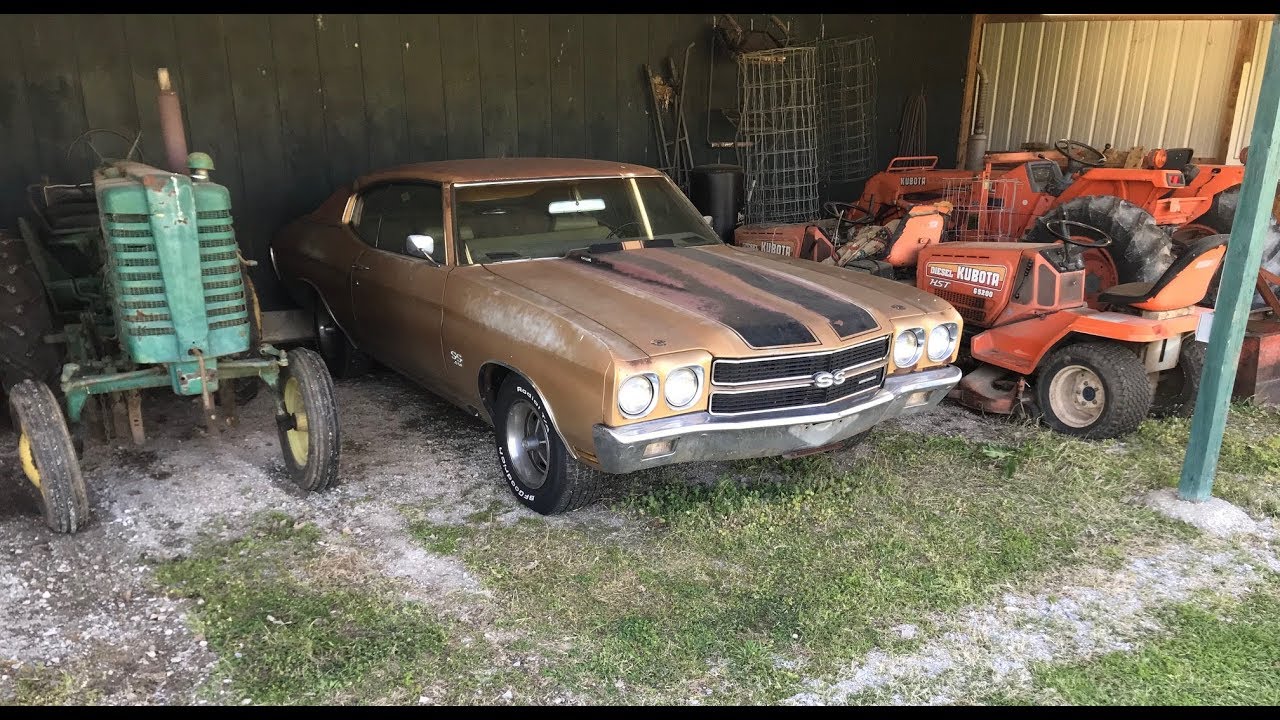 Survivor Desert Sand '70 SS396 Chevelle 4-spd Found Stored In a Open Barn For 35 Years!
The 1970 Chevelle SS is a high-performance version of the Chevy Chevelle, a mid-size car produced by Chevrolet from 1964 to 1977. The SS (Super Sport) package included a larger V8 engine, sport suspension, and various cosmetic upgrades. The 1970 Chevelle SS was available in both coupe and convertible body styles and also available with a number of engine options including the base engine was a 350 cubic inches V8, but also could be ordered with larger engines like the 396 and 454 cubic inches V8s which provided more horsepower and torque.
The 1970 Chevelle SS was also the last year that the SS package was a standalone option, meaning that all SS models of the following years would be included in the Malibu lineup.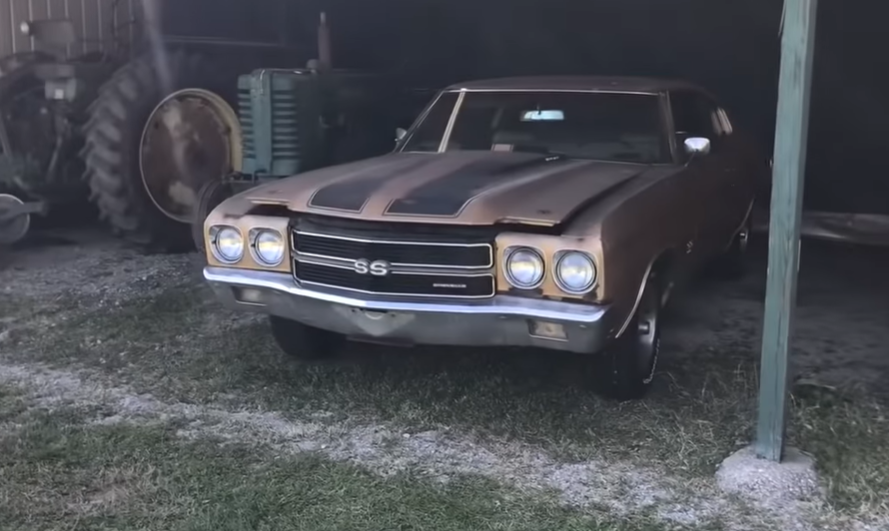 Survivor Desert Sand 1970 SS396 Chevelle M20 4 speed was found stored in this open style barn since 1984 with the original buildsheet still glued to the inside of the driver's door panel.
Unfortunately, just like many others this one is not driving about stealing looks and impressing people, instead this 1970 Chevelle SS is stuck in the same yard for more decades. The car is actually restorable and fixable meaning it has not decayed past the no restoration mark, granted it will take some serious work and a decent amount of cash in order to get it back to its former glory, but it still is doable.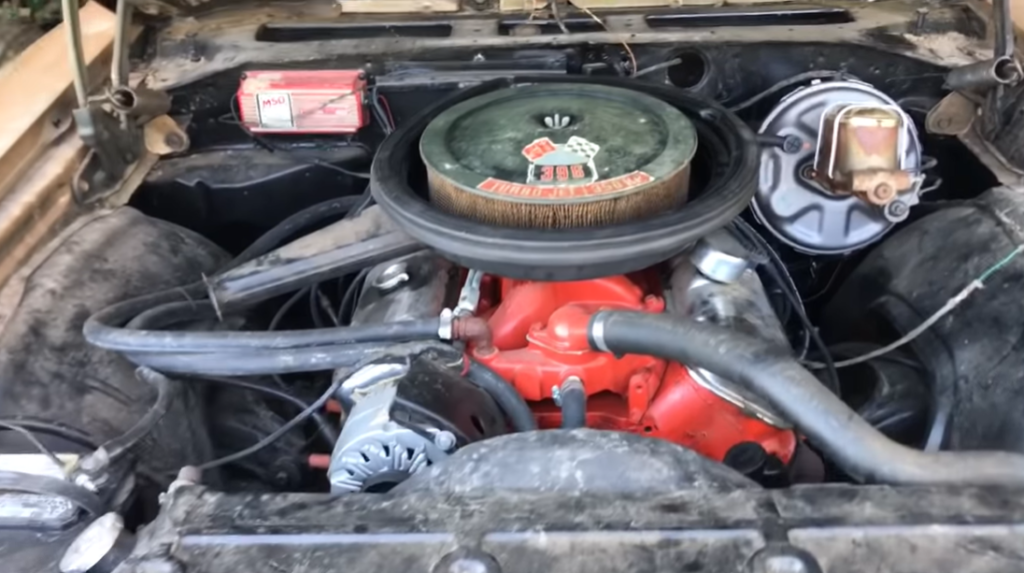 To the untrained eye, this 1970 Chevelle SS may appear to be just an old, worn-out car, but to a true collector, it holds immense value. Its authenticity and originality make it a true piece of American automotive history. The presence of original parts, despite its age, only adds to its value and appeal. For the right enthusiast, this car is a treasure waiting to be restored to its former glory.
According to Patrick (video maker) there are a few things that have been changed over the years on the vehicle, but none of them are big enough to disrupt the authenticity of this car.
So take a break from whatever you're doing, and let Patrick take you on a walk around the car, and show you it's top features.