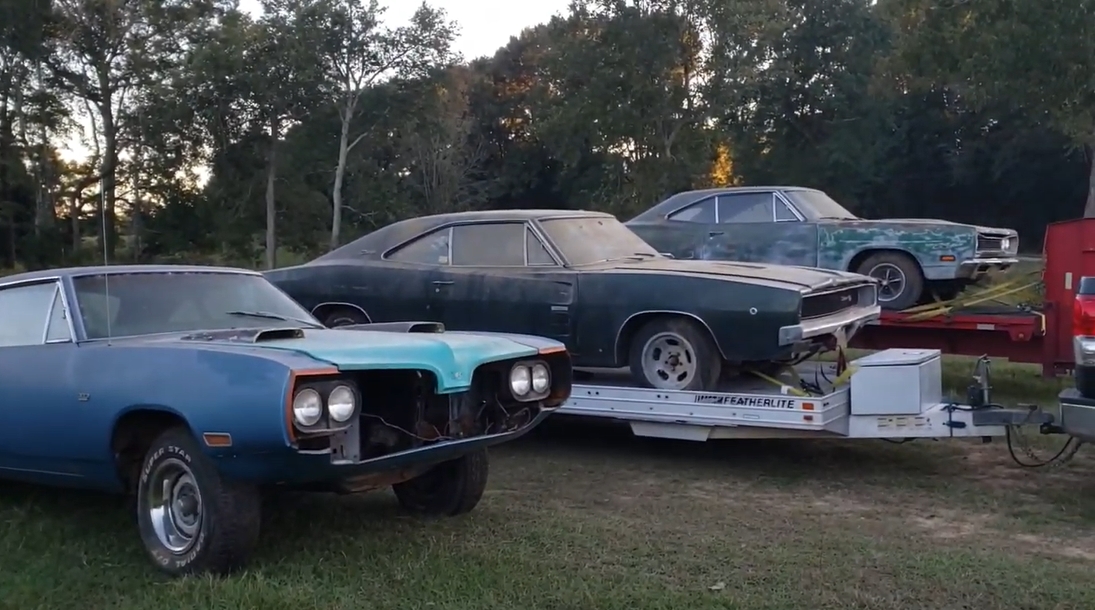 Three Iconic Barn Find Mopar Muscle Cars – '68 Charger, '69 Cronet and '70 Super Bee
Three Iconic Barn Find Mopar Muscle Cars
1968 Hemi 4 speed Charger, 1969 Coronet RT 440 4 speed & 1970 Super Bee 383 Pistol grip 4 speed pulled out if a barn and headed to Georgia.
Seeing all these barn find muscle cars popping out on the internet lately it's truly amazing and I'm very happy that most of them gems will be resurrected. But these guys have found a real treasure in Alabama.
They pulled out of a barn not just one, but three iconic Mopars all of them powered by Big Blocks paired with 4-speed trannys. A 1970 Super Bee 383, 1969 Coronet R/T 440 and the main attraction is a 1968 Dodge Charger R/T 426 HEMI.
Source: Youtube/Mopars5150