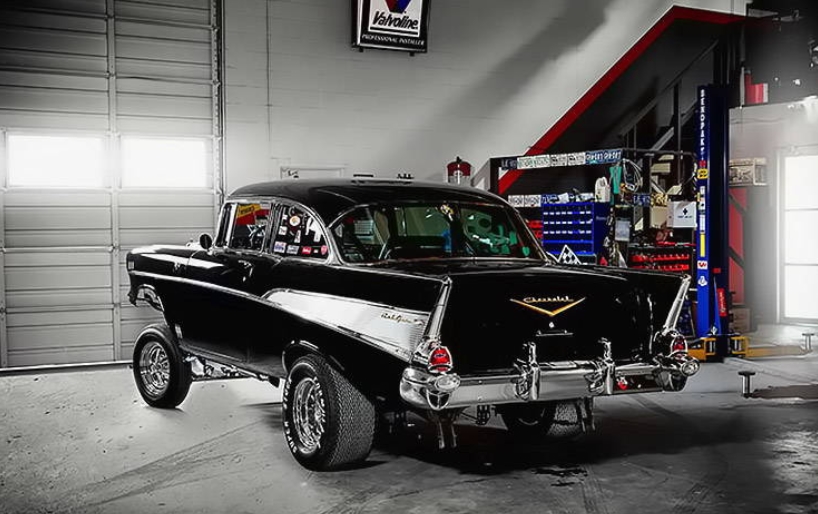 Finished Fast: 1000HP 1957 Chevy Bel Air 2-Door Gasser
Despite the fact the car was his own personal project that he'd been dreaming of building for years, Stone accepted the challenge. The result is this stunning car.
Kevin Stone had been collecting parts for years for his vision of a 1957 Chevy gasser and the car itself was an extensively rusty Bel Air 2-door sedan that came from the East Coast. He had removed the body from the frame and sandblasted both the body and frame and had completed putting the floor pans in it when Blaney arrived to take a look at 1969 Charger project he'd expressed interest in.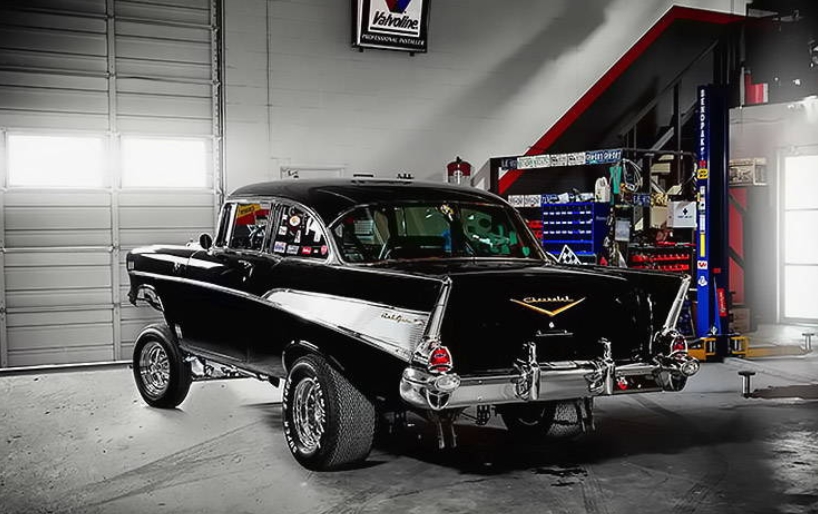 "He didn't even look at the Charger," says Stone. Blaney walked right by it and to the '57. "It was my personal project that I'd been picking away at…it was going to be an over the top build," says Stone, who adds that everything he'd purchased for the car to that point was brand new and he wasn't cutting corners on the build.
Despite the crazy compressed timeline Stone says the fact he was building the car he had always wanted to build was helpful. "It had all the parts on it I wanted, the 427-ci SBC with big horsepower a special built M-22 manual transmission," says Stone, who adds the transmission and Currie 12-bot posi rear end were both built to withstand 1,000hp. As it is right now the Dart 427- ci engine, with Offenhauser tunnel ram and twin Holley 390cfm carbs dyno'd at 706hp at the flywheel.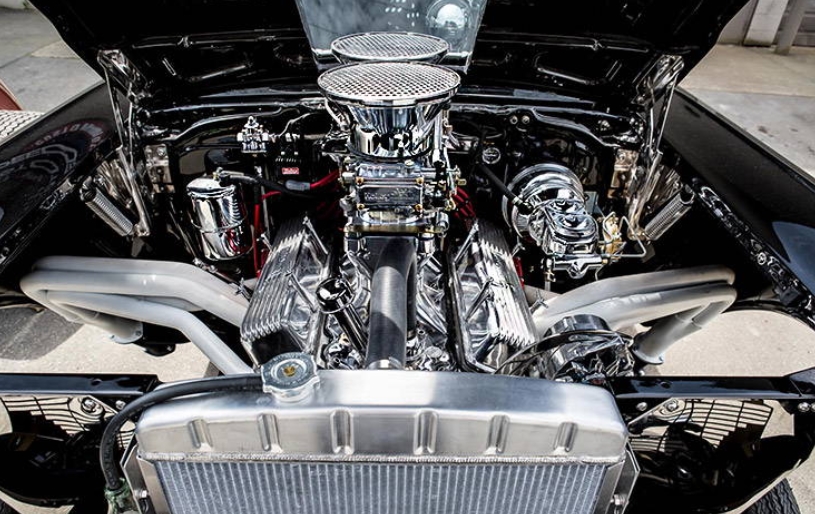 "It's crazy fast," confirms Stone. "I actually got to drive it a little bit to do some test and tune before I delivered it and it was just ridiculous. It would pull the wheels in first, second and third and I never got to fourth gear init."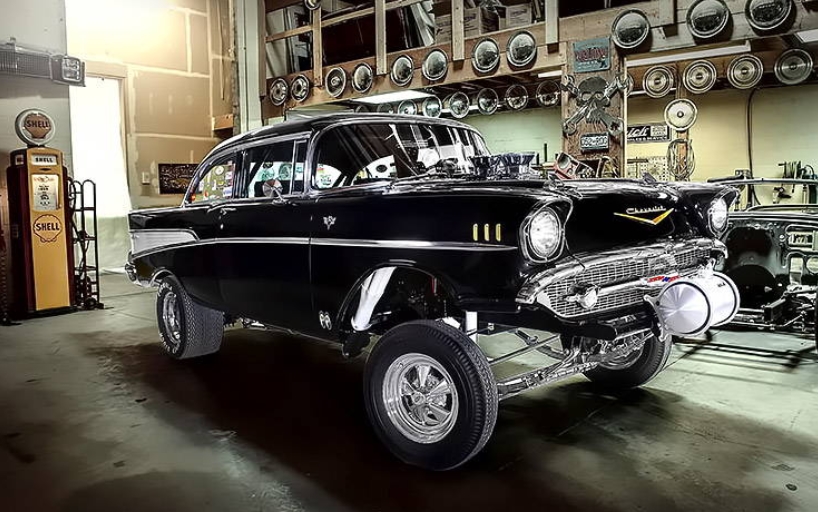 Source: wwww.throttlextreme.com