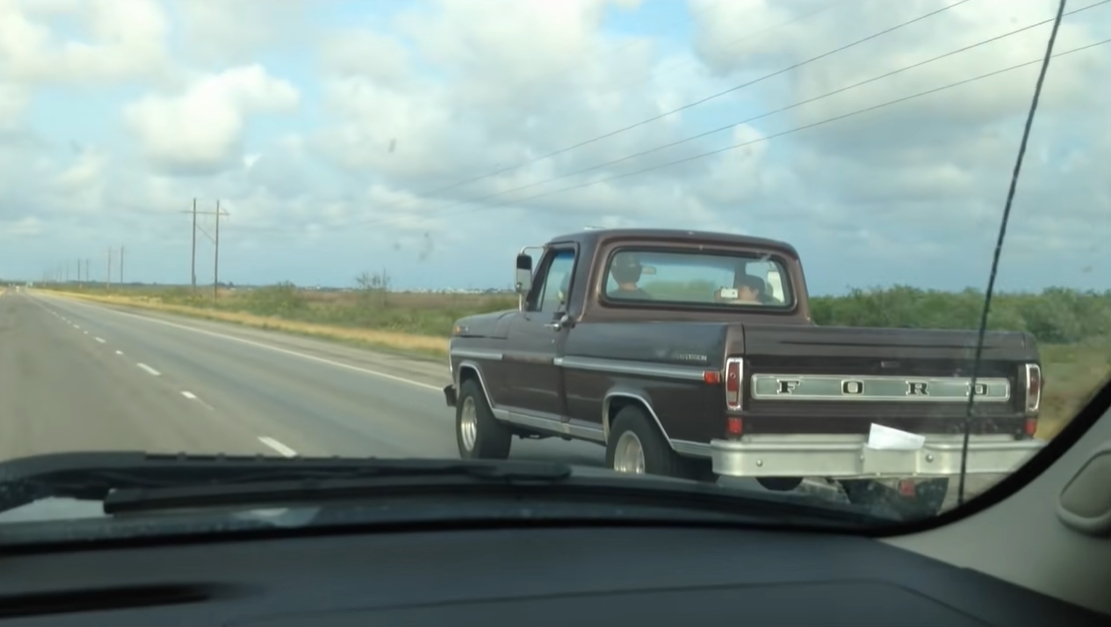 Sleeper 1970 F-100 Embarrasses Tuned 2011 Silverado!
Appearances, as they say, aren't everything. This 1970 F-100 is certainly proof of that, smoking a tuned 2011 Silverado a couple of times over in spite of its homely appearance.
Here today we are going to share with you another video of Chevy VS Ford battle but at the same time it is a battle of what should be a youngster and a grandpa.
A 1970 F-100 pickup is the underdog which has more than 45 years of work done under his belt and should be an easy win for the much newer 2011 Chevy Silverado, which apparently has been tuned.
The old Ford is sporting a 302 with a blower on it making sure that grandpa gets around the ranch on time in order to feed all the animals.
Check out the video and see the full race:
Source: Youtube/Simba Cortez